Podcast: Play in new window | Download | Embed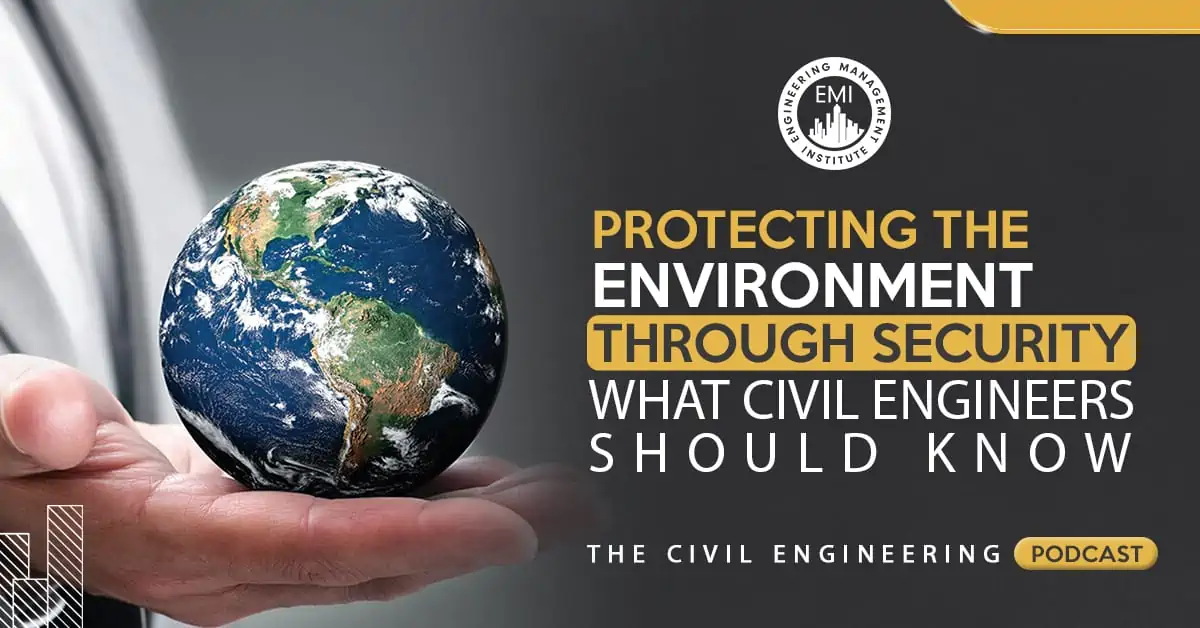 In episode 034 of The Civil Engineering Podcast, I interview my co host, Christian Knutson on protecting the environment through security and we also talk about how civil engineers can make a difference to it.
Here are some of the questions I ask Chris:
What is environmental security?
What is included within this framework?
Can you share an example of an environmental security issue?
How have you been supporting environmental security and protection efforts recently as a civil engineer?
Quotes to think about:



Here are some key points discussed in this episode:
Environmental security examines threats posed by environmental events and trends to individuals, communities or nations. It may focus on the impact of human conflict and international relations on the environment, or on how environmental problems cross state borders.
Environmental security is important to individuals as it plays such a big key role in building and sustaining social – economic, political and cultural foundation of nations and regions.
When a nation's social, economic, political and cultural interest becomes threatened or infringed upon, there can quickly become second or third order effects that can potentially lead into military conflicts.
As Civil Engineers we have a tremendous amount of impact on the way the world gets built.
The more knowledgeable you are, the more value you can provide to your clients.
There is a lot of critical infrastructure that is out there which also falls into the realm of environmental security.
Civil Engineers truly have the opportunity to influence a large influence in the world.
There are things that we could do that might not seem like a big deal when it comes to the environment, but they are!
Put yourself in a position to get opportunities in order to work in your desired field of work.
Civil Engineers operate within the natural environment or the built environment, and they also operate in the interface between them. It will truly make you a rounded professional civil engineer if you have an understanding around the basics of environmental protection and how what you do, can have a profound positive or negative effect on the environment that we all live in.
Pay attention to the people you work with and what is going on around you, because what your friends or colleagues are working on today, might one day be an area of interest for you or it might even be your next job.
More details in this episode…
About Christian Knutson

Christian Knutson, P.E., PMP is a practicing civil engineer and program manager, and an author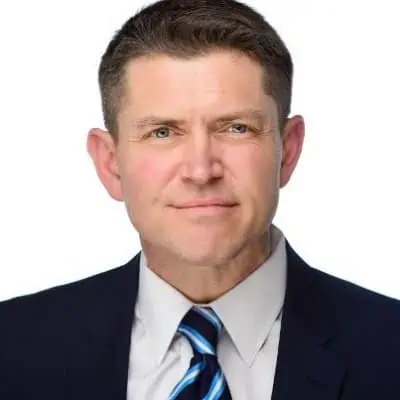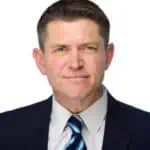 and podcast host.  He is co-founder of Engineering Management Institute, a company providing engineers and engineering companies soft skills, leadership, and strategy development training and facilitation enabling them to execute their vision.  Chris is a retired field grade U.S. Air Force civil engineer officer with over two decades of active duty service leading engineering organizations and multi-million dollar programs around the globe.  And most recently, he's branched into environmental security and protection work with the government and several nations in Europe.
Sources/References:
UN Environmental Proaction (UNEP)
Article by Sherri Goodman, Yale Insights,  15 Apr 12
EU Institue for Environmental Security
Institute for Sustainable Infrastructure | Envision Sustainability Professional Certification
TCEP 28: Becoming a Sustainability Professional to Further Your Civil Engineering Career
TCEP 31: How to Use LinkedIn® Effectively as a Civil Engineer
TCEP 033: Civil Engineering Interviews from the Society of American Military Engineers 2016 JETC
 This episode is brought to you by PPI, the leader of civil engineering FE or PE exam preparations. Use promo code CIVIL for 20% discount at PPI2Pass.com/coach.
Please leave your comments or questions in the section below on environmental security.
To your success,
Anthony Fasano, PE, LEED AP
Engineering Management Institute
Author of Engineer Your Own Success