Podcast: Play in new window | Download | Embed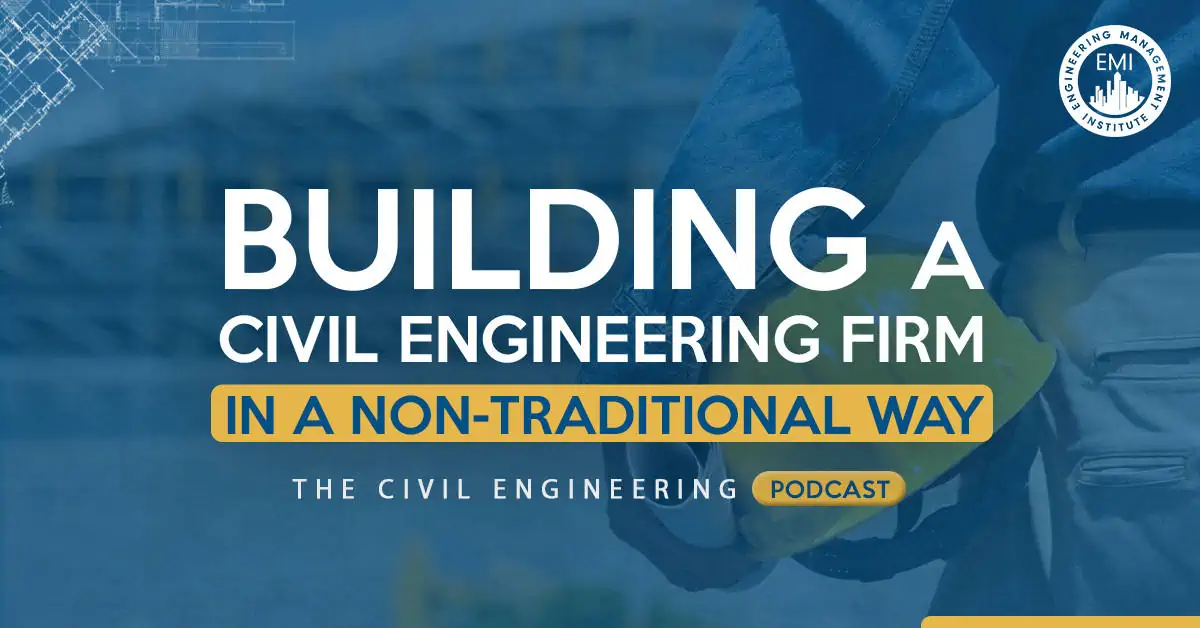 In episode 038 of The Civil Engineering Podcast, I interview A.J. Whitaker, PE, PLS who is building a civil engineering firm in a very unconventional way with remote staff.
Here are some of the questions I ask A.J. :

Expand on the operation side of your business and what made you go into the direction you did with your civil engineering firm?
Do you have other staff or hire freelance civil engineers for your business needs?
How does the operation side of your engineering business look like with your teams?
How do you ensure uniformity in your engineering design work across the team without having an office?
How has your client's response been to not having your own engineering office?
What is your long term goal for your company?
Is it possible to have a partnership structure in place in a remote civil engineering firm?
Tell me more about what the SITEOPS technology is that you use for business development?
Are there any specific rituals that you practice every day?
Quotes to think about:
Here are some key points discussed in this episode:
Once you are set in the ways of steady employment, high salary, and dependable benefits, it is a scary thing to walk out on your own and face the uncertainty of starting your own engineering business.
I noticed that a lot of engineering companies are making the same mistakes and I started questioning why things get done a certain way and if there are better ways of doing things.
It is not always necessary for civil engineers to rent office space, as a lot of the administration work and communication part of the job can be done remotely. This immediately makes you save on your overheads costs. This also makes it possible to hire experts all over the world, and not just in your local area.
I use a variety of full time as well as contract employees. I can go out and hire the best and brightest at what they do and put together individual project teams to best suit my clients needs.
If you are somebody that is good at just looking busy in a traditional engineering office environment, but don't turn out a lot of work, you can survive for a couple of years before people start realizing that you are not contributing to the value of their engineering team. In our type of environment it doesn't matter how busy you look, but what matters is the end result, what you produce and the quality of your work.
The communication tools we use include Skype, joinme, email, phone calls, cloud based files. We occasionally, but minimally, meet in person as well.
We also make use of checklists and systems that serve as a guide for people in order to help our production team be more efficient and minimize the amount of back and forth that we have to do.
The key to making all of this work is to be able to network with people who have the skills that are complimentary to my own skills. By networking with other people that do have these skills, you can see how teams get formed and how a bond is created between workers.
SITEOPS technology is a cloud based optimization technology that allows people to go in and do very fast conceptual site layouts and grading designs.
More details in this episode…
About A.J. Whitaker, PE, PLS: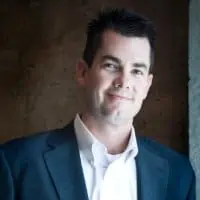 As the President of Atlas Civil Design, A.J. provides a full suite of civil engineering services to meet the needs of a diverse clientele. He is a registered Civil Engineer and Land Surveyor with over 20 years of experience in large scale single and multi-family residential, commercial, industrial, municipal, medical/healthcare, and mixed-use projects. He is recognized as an industry leader, having served three years as Chapter President of the American Council of Engineering Companies.
A.J.'s professional focus is saving his clients time and money through early stage project involvement. He has established a reputation as a leading expert in the application of the revolutionary SITEOPS technology, with project experience spanning the United States, Canada, Central and South America.
A.J.'s excellent professional track record for profit centre start up, growth, management, and leadership lead him to form Atlas Civil Design in early 2013. His entrepreneurial drive, focus on client service, and extensive background in business development has led to Atlas becoming the firm of choice for some of the most prominent land developers in Southern California and beyond.
In his spare time, A.J. maintains a blog at Engipreneur.com, where he helps entrepreneurial engineers apply practical, and often counterintuitive, business strategies to their engineering careers.
Sources/References:
AJ Whitaker's Blog
AJ Whitaker's Website
AJ Whitaker's LinkedIn profile
TCEP 036: Engineer to Entrepreneur: Success Strategies to Manage Your Career and Start Your Own Civil Engineering Firm
TCEP 013: Advice on Business Development and Building a Business and Career from a Civil Engineering CEO – The Civil Engineering Podcast
This episode is brought to you by PPI, the leader of civil engineering FE or PE exam preparations. Use promo code CIVIL for 20% discount at PPI2Pass.com/coach.
Books mentioned in this episode:
The E-Myth Revisited: Why Most Small Businesses Don't Work and What to Do About It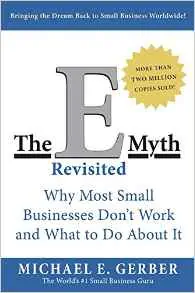 Civil Engineering Reference Manual for the Pe Exam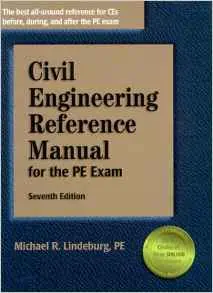 Please leave your comments or questions in the section below on starting your own business.
To your success,
Anthony Fasano, PE, LEED AP
Engineering Management Institute
Author of Engineer Your Own Success