Podcast: Play in new window | Download | Embed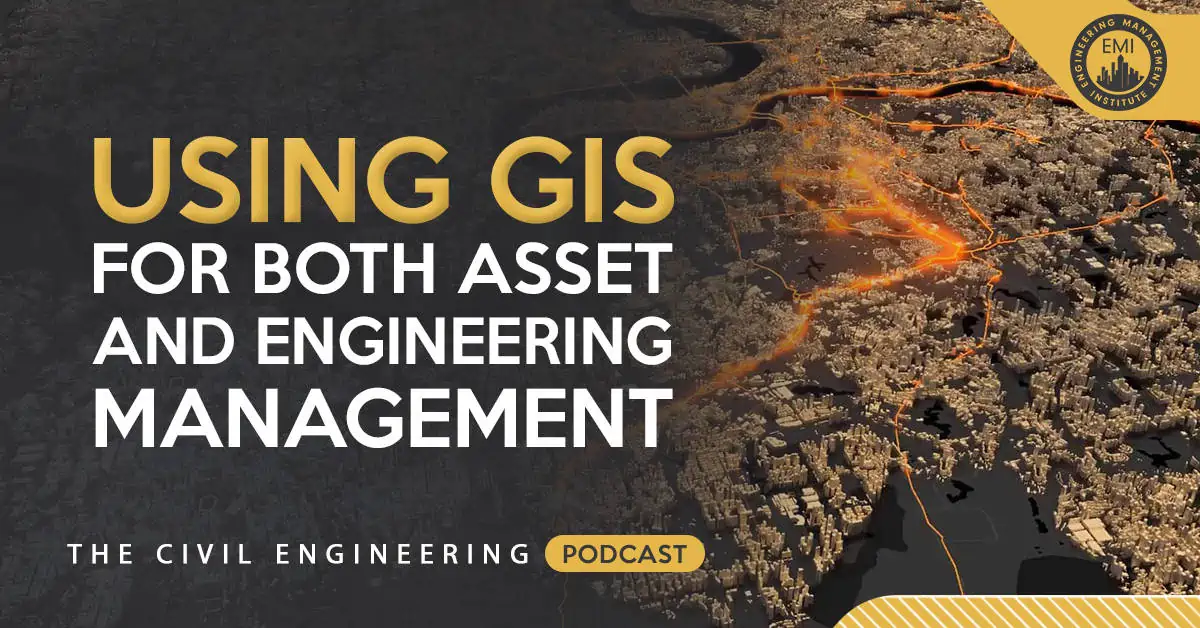 In episode 049 of The Civil Engineering Podcast, I interview Alfredo Cely, P.E., MSEM, M.ASCE on using Geographic Information Systems (GIS) for both asset and engineering Management.  Mr. Cely is the instructor of the ASCE guided online course: The Foundation for using GIS for Infrastructure Asset Management.
Here are some of the questions/topics I discuss with Mr. Cely:
What is lean management?
What is a Geographic Information System (GIS)?
How civil engineers can improve their knowledge on GIS.
The advances in current technologies that have superpowered GIS?
How GIS can be utilized on Civil Engineering Projects.
Tell us how public agencies and utility companies are using GIS in regards to their current infrastructure?
How can GIS help you in management engineering projects?
Engineering Quotes:



Here are some key points discussed in this episode on Geographic Information Systems (GIS):
The idea of lean management is to make a process as efficient as possible.
There is never an end goal in lean management. It is the constant striving towards improvement.
The underlying concept of lean management is simplicity. The simpler you can make something, the easier it will be for you to accomplish and the easier it will be for you to explain to somebody else how to do it.
The more steps you take in solving a specific problem, the more chances there are statistically for you to make a mistake.
GIS stands for Geographic Information Systems and at its most simple form GIS is a self-help tool that creates maps of our geography. It uses layers of information to a map which enable us to compile more in-depth data, layers on top of layers of data.
GIS is a perfect tool to analyze spatial data. When you start merging the data from different places together, it will allow you to improve the efficiency in your operations.
More details in this episode…
About Alfredo Cely, P.E., MSEM, M.ASCE:

Alfredo Cely is a Project Manager and Senior Engineer who is responsible for the development of Transportation, Water Resources, Land Development and Aviation. He is a registered professional engineer with experience in projects throughout Florida, Georgia, Texas, Louisiana, Virginia, California and abroad.
Alfredo also has Transportation experience including design, resurfacing, rehabilitation, widening and new construction of roadways, from arterials to local low-speed streets. He is known for implementing designs that improve safety for motorists and vulnerable users while improving connectivity for communities using context sensitive design. Knowledgeable of FHWA and AASHTO initiatives and guidelines as well as roadway design requirements and manuals from multiple state DOTs including FDOT, GDOT, TxDOT, and Caltrans.
On top of that, Alfredo also has Water Resources experience that includes drainage master planning, pump station design, low impact development, LEED facilities, stormwater modeling and multi-state agency permitting. Excellent relationships with Florida Water Management Districts, including SWFWMD, SFWMD, and FDEP.
Alfredo's then also have Land Development, Aviation and Project Management experience which includes identifying new clients/markets, developing scopes, delivering presentations and client management.
Sources/References:
The Engineering Mastermind
The American Society of Civil Engineers Magazine
The foundation for using GIS for Infrastructure asset management
This episode is brought to you by PPI, the leader of civil engineering FE or PE exam preparations. Use promo code CIVIL for 20% discount at PPI2Pass.com/coach.
Books mentioned in this episode:
Street Smart: The Rise of Cities and the Fall of Cars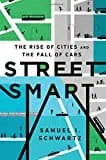 Please leave your comments or questions in the section below on lean management.
To your success,
Anthony Fasano, PE, LEED AP
Engineering Management Institute
Author of Engineer Your Own Success