Podcast: Play in new window | Download | Embed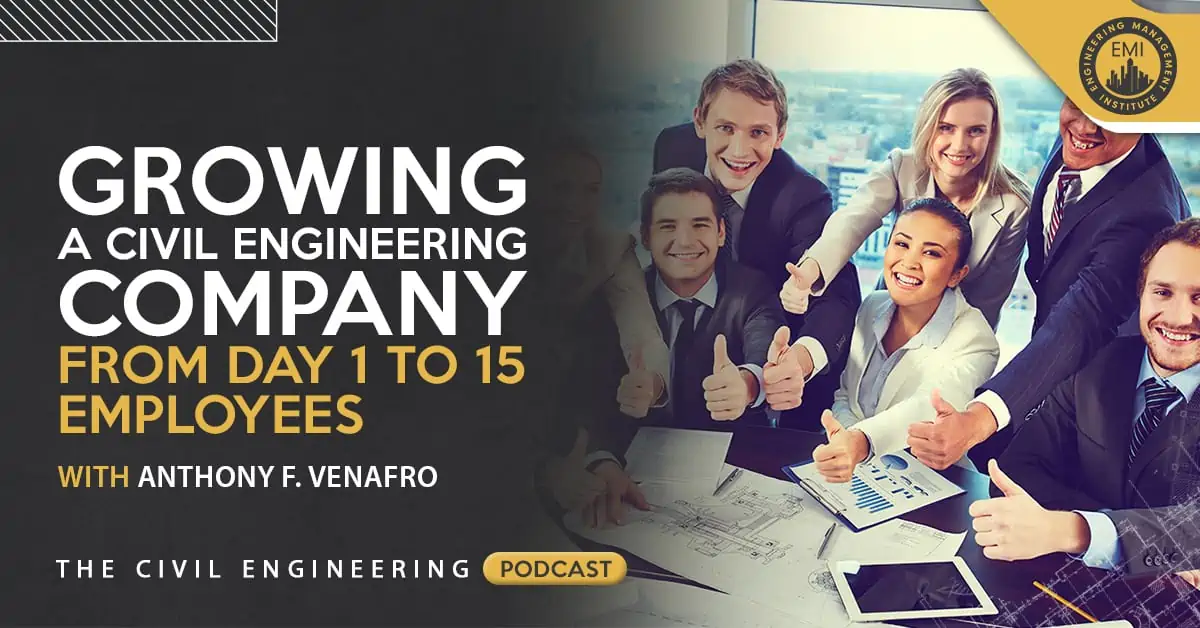 In episode 062 of The Civil Engineering Podcast, I talk with Anthony Venafro about growing a civil engineering company from day one to 15 people.
Engineering Quotes


Here are some of the questions I ask Anthony:
Tell us about your background as an engineer?
What do you think gave Blake the confidence in bringing you into his company as employee #2?
Walk with us through how the company grew?
What did your daily tasks consist of?
How long after you started this civil engineering company, did you start hiring new people?
Take us through the progression as the company started to grow?
What made you decide to leave the company?
Here are some key points discussed on growing a civil engineering company:
When growing a civil engineering company, you've got to have good people around you.
We started off with an 8×10 office space. Within the first 8 months, we got our first residential project, started hiring after that and conservatively grew the company with the work that was coming in.
Putting yourself in uncomfortable situations is sometimes the best way to learn.
The pressure started to pick up as we started hiring more people.
Referrals are a huge component of building a civil engineering company.
My family started to play a big role in my life, and as my children started to get older, my priorities started to change.
When your civil engineering company is the small kid on the block, trying to break into an industry, the only way that you are going to survive is if you put enough output, plans, projects, and turnaround as fast or faster than some of the bigger firms.
If you want something or you want to get something off your chest, put it down on the table and ask for it.
The way you start off your day in the office is very important. Try to keep your staff happy and motivated by starting the day of light.
More details in this episode…
About Anthony F. Venafro

Anthony F. Venafro holds a Bachelor of Science Degree from James Madison University wher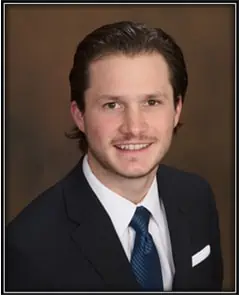 e he graduated with Cum Laude honors. He entered the land development industry in 2005 as a Designer with Loiederman Soltesz Associates, Inc.  There, Mr. Venafro quickly mastered his design skills and was promoted to Senior Designer in 2006, followed by Assistant Project Manager and Lead Technological Group Representative in 2007. He joined SMITH Engineering at its inception in October 2008 as a Project Manager. In his role as Director of Engineering with SMITH Engineering, Anthony managed the Engineering Department and further streamlined the in-house engineering operations.
Sources/References:
Anthony's LinkedIn Profile
Smith Engineering
This episode is brought to you by PPI, the leader of civil engineering FE or PE exam preparations. Use promo code PREP and enter the raffle here: www.ppi2pass.com/civilprep
This episode is also brought to you by SkiCiv, a new and powerful structural analysis software on the cloud that is changing the way engineers work. To receive your free 14-day trial, sign up here: www.skyciv.com/coach 
Please leave your comments or questions in the section below on growing a civil engineering company.
To your success,
Anthony Fasano, PE, LEED AP
Engineering Management Institute
Author of Engineer Your Own Success