Podcast: Play in new window | Download | Embed
In episode 64 of The Civil Engineering Podcast, I talk with Shoots Veis, P.E., author of the book called: Public Speaking for Engineers which was recently published by ASCE press. We will be talking about why public speaking for engineers is an important part of your professional development as an engineer.
Here are some of the questions I ask Shoots:
What made you write a book on public speaking?
Why is public speaking so important?
How can a civil engineer improve his or her public speaking skills?
What are visual aids and what is the right way to use them?
Tell us more about your acting career and how it helps you reduce stress in your life?
Engineering Quotes




Here are some key points discussed on Public Speaking for Engineers:
What we as engineers have to say is so important and so often we don't communicate it well. This leads to bad public policy, bad decision making and it makes the jobs of civil engineers harder.
Public speaking is very important because it helps us as engineers communicate with our audience.
If you can't communicate important details to others it makes the engineers' job as well as others jobs more complicated.
There are real life consequences to not being able to communicate effectively.
In order to improve your public speaking skills, you have to, first of all, acknowledge that you have a problem. After that, you will constantly need to work on your public speaking skills.
Take some time to plan, design and practice your presentation. Continue an ongoing assessment of your skills and keep looking for ways to improve your planning, design, and delivery of your presentations.
The butterfly effect in your stomach never goes away, but over time and with practice, it gets a thousand times better than what it was before.
Visual Aids should be well designed and should meet the needs of the audience as well as the speaker. They are however not designed to be or to replace the presentation. Make sure you use visual aids as a tool to help you communicate your message to the audience, and not as a substitute for preparing and delivering your presentation.
More details in this episode…
About Shoots Veis:
Shoots Veis, P.E. is a native Montanan, an engineer, and actor by accident. He is passionate about football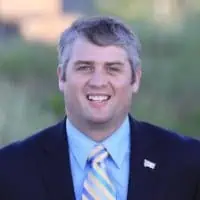 and politics, blessed with a fabulous family, and a world traveler. He works in, for, around, cooperatively, and with governments, with a particular affinity for Montana, local government, and international affairs, including a 5-year term on the Billings City Council. Shoots were appointed to fill a one-year vacancy in Ward III, joining the Council of Montana's largest city at the age of 30. On the council, he took an active role in budgeting and infrastructure projects. He also has been named a top 20 Under 40 construction professional by ENR Mountain States, a Rising Star in Civil Engineering by CE News Magazine, and the Outstanding Young Engineer by the Billings Engineers Club.
Shoots is a past President of the Montana Section of ASCE and the Billings Engineers Club. He served as a liaison officer to the Trade Minister of Australia at the May 2011 APEC meeting in Big Sky, was a 2005 Leadership Montana class member, past Chairman of the Board of the Yellowstone County Youth Service Center, and was a member of the City of Billings Board of Adjustments. Over the course of several years, he taught introductory algebra and essential math for the trades at MSU–Billings in addition to his full-time position.
You can learn more about Shoots on his LinkedIn Page or Twitter Page.
Sources/References:
Ask Anthony – ASCE
Toastmasters International
TECC 57: The Engineering Career Coach Podcast – Five Tips for Drastically Improving Your Engineering Presentations with Melissa Marshall
Shoots LinkedIn Page
Shoots Twitter Page

This episode is brought to you by PPI, the leader of civil engineering FE or PE exam preparations. Use promo code PREP and enter the raffle here: www.ppi2pass.com/civilprep
This episode is also brought to you by SkiCiv, a new and powerful structural analysis software on the cloud that is changing the way engineers work. To receive your free 14-day trial, sign up here: www.skyciv.com/coach 
Books mentioned in this episode: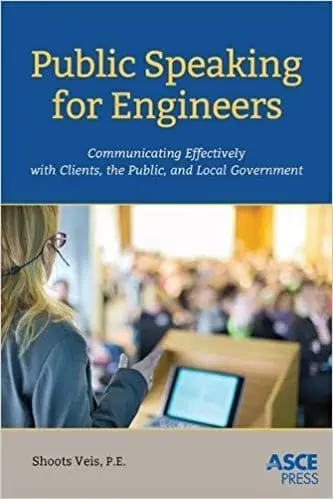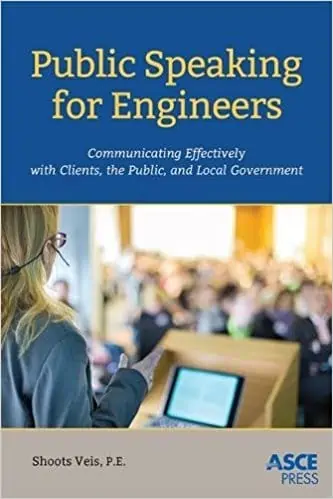 Please leave your comments or questions in the section below on public speaking for engineers.
To your success,
Anthony Fasano, PE, LEED AP
Engineering Management Institute
Author of Engineer Your Own Success