Podcast: Play in new window | Download | Embed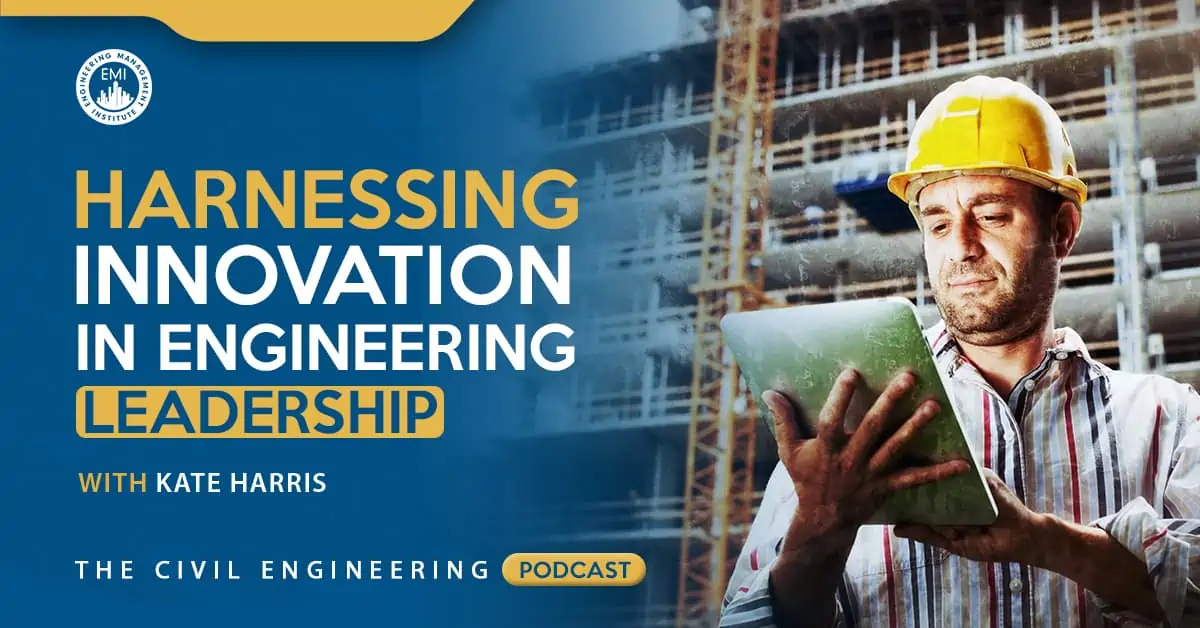 In episode 094 of The Civil Engineering Podcast, which is 4th episode in our 5-part series on infrastructure, Chris Knutson interviews Kate Harris, President, and CEO of Stanley Consultants about harnessing innovation in engineering leadership. Kate gets into future trends of the industry and how we can prepare for them. She also discusses public- and private partnerships, an important aspect of infrastructure projects.
Here are some of the questions asked of Kate Harris on Harnessing Innovation in Engineering Leadership:
You left university with a degree in quantity surveying. Did it prepare you for where you are today, CEO and President of an A/E firm?
What were some of the notable milestones in your career which indicated that senior leadership positions might be a real possibility?
What do exceptional A/E firms get right?
Can you give advice to young professionals looking to work better with clients and improve their communication skills?
What changes have you witnessed during your 25 years in the civil engineering industry?
What are your thoughts on private/public partnerships?
How do you decide what the most important task to work on is for any given day?
Share with us your thoughts on how an engineer can approach looking at the future?
Engineering Quotes:


Here are some key points discussed in this episode on harnessing innovation in engineering leadership:
Having a degree in Quantity Surveying gave me an appetite for creative problem solving and build-ability.
Throughout my career, I have tried many new things to get a broad view of our industry. I feel that this is important in trying to understand what matters to people. When you can understand what is important to other people, you will understand what questions to ask them.
Exceptionally good A/E firms understand that business success is in servicing clients and client experience. We need to be partners in terms of harnessing innovation in business thinking, management skills, giving advice, and we certainly need to be technically capable and creative.
It's very important that companies understand what they are bringing to their clients, and not just what they are bringing to their constituents and their shareholders.
The key to working with clients is to listen actively to what they need, and to not just concentrate on what you want to say next.
We are all going to have to look to the future and figure out what the word "value" will mean tomorrow, rather than what it means today.
It's not so much about what we know in our industry, it's about what we know in our world, and what is going on outside of our industry, that is important for young engineers to know. Young engineers should get curious, be fearless and get educated on what is happening outside of the field.
Being technically competent without the ability to inspire others limits you in your career as a leader. A leader needs to be able to identify and support great talent. If you are planning on becoming the chief engineer of your company, you need to learn how to communicate with others in a way that inspires them to follow their dreams.
The key to communication is not what you want to tell people, it's about figuring out how people assimilate information and what matters to them. You then have to allow them to understand what you are telling them. To do this, you need to change your style to match the way they think and listen.
It's absolutely fundamental for project managers to know what success looks like for a business, and not just for a project.
Your job as a CEO is to find great talents, set direction and provide support. You need to carve out time to do all three of these things to be successful in your career.
Connect, communicate, listen and be very curious as an engineer.
More details in this episode…
About Kate Harris
Kate Harris, President and CEO of Stanley Consultants, has 25 years of international experience in the construction, engineering and consulting industry. Stanley Consultants provides engineering, enviro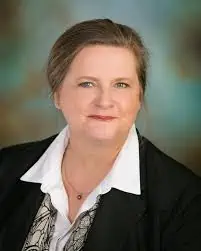 nmental, and construction services at over 30 offices worldwide. Founded in 1913, the firm has completed engagements in all 50 states and 110 countries, and is ranked among the largest engineering companies in the United States – very impressive.
Kate Harris graduated with a First-Class Honors degree in Quantity Surveying from the University of the West of England in 1993. She has also completed the Advanced Management and Intellectual Property programs from Harvard. Harris has a broad range of contractor, client and consultant experience encompassing strategy development, risk management, building high performing teams, developing client relationships and profitably growing businesses. Most recently Harris provided board and executive advisory services following her global Commercial Officer role with MWH Global (now part of Stantec). During her 17-year tenure with the firm, she is credited with integrating service lines and setting global policy, performance measures and business practices. An active advocate of talent development, she continues to mentor upcoming generations of leaders.
Sources/References:
Engineering Management Accelerator Workshop (Online) | 5 PDHs
Engineering Membership Drive
Kate Harris LinkedIn
Stanley Consultants
This episode is brought to you by RedVector. The team at RedVector believes knowledge is the most powerful tool available for helping people enrich their lives and meet their professional goals. To find out more about RedVector continuing education, visit www.RedVector.com.
This episode is also brought to you by Danfoss.  Smart energy systems, e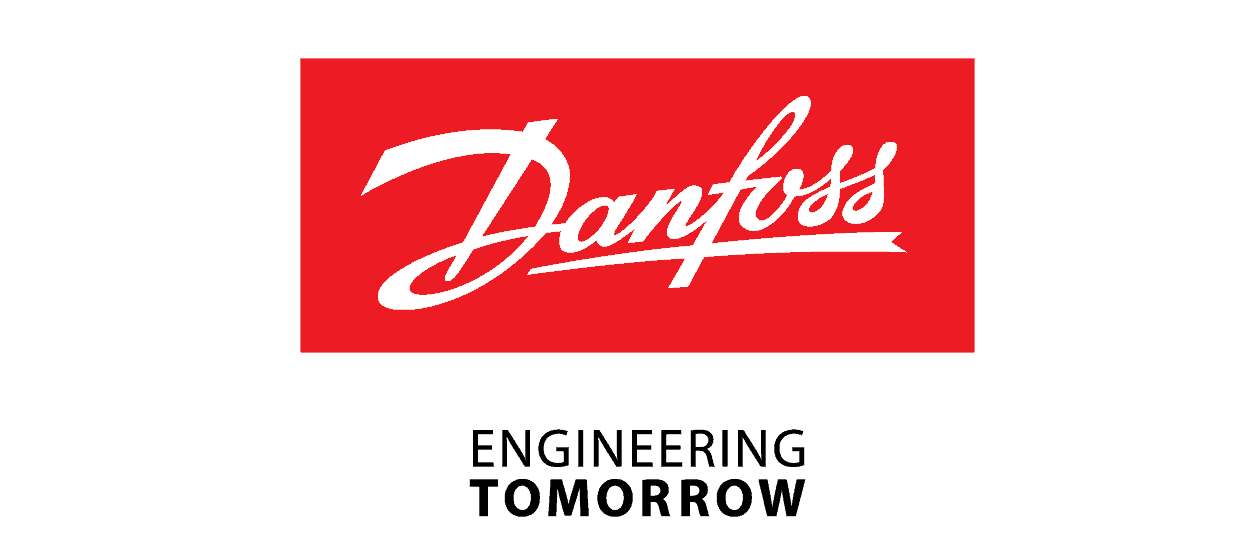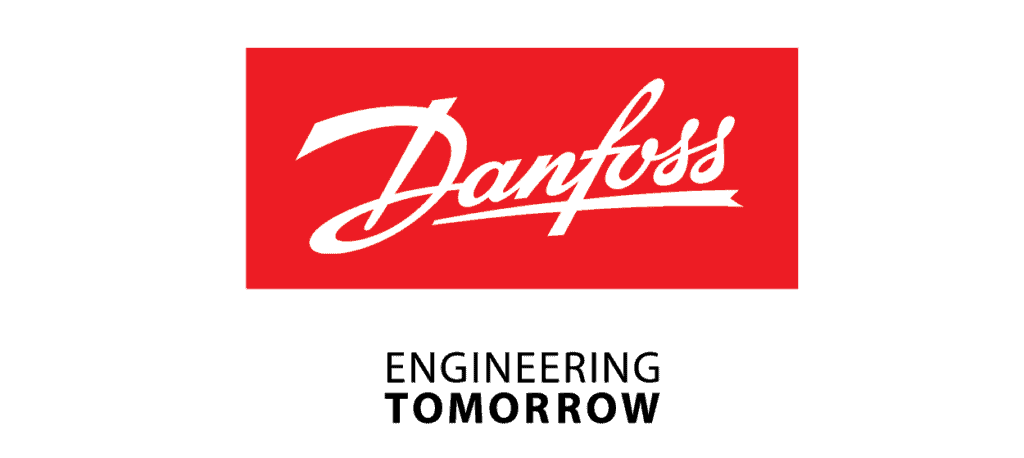 fficient buildings, and raising construction sites are just a couple of areas where you can experience how Danfoss is part of the sustainable development of strong infrastructure, visit www.city.danfoss.com 
Please leave your comments or questions in the section below on harnessing innovation in engineering leadership.
To your success,
Anthony Fasano, PE, LEED AP
Engineering Management Institute
Author of Engineer Your Own Success