Podcast: Play in new window | Download | Embed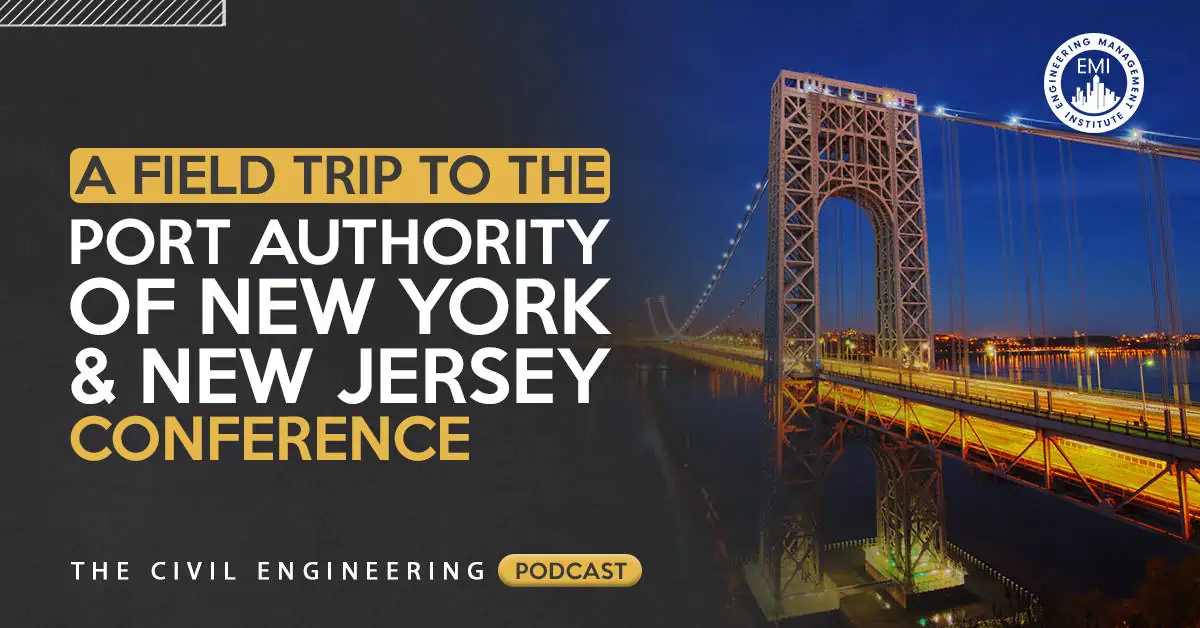 In episode 103 of The Civil Engineering Podcast, I am bringing you with me to the Port Authority of New York & New Jersey Conference where I will be talking with several guests to get their view on the state of Infrastructure, but also tools and strategies you can use on your projects.   From smart landscaping features that serves as safe barriers to things you should know about disaster recovery when designing your projects, and even a software that will help you ensure that all parties on your projects are looking at the latest version of the project plans.  The conference was presented by Engineering News-Record (ENR).
Here are some of the question I asked our guests at the Port Authority of New York & New Jersey Conference:
What should engineers be aware of in terms of new landscaping products for infrastructure projects?
Tell us what disaster recovery means for designers in the A/E/C industry?
What are some of the things you can do to alleviate the challenges behind project document coordination?
How can civil engineers and project managers work on their people skills?
What is your opinion of the importance people-management in project management?
Here are some key points discussed in this episode at the Port Authority of New York & New Jersey Conference:
It's becoming easier to make infrastructure projects safe, without sacrificing the aesthetic side of it.
As a civil engineer it is nice to know that we can work with design professionals to create products that work for them and their design, as well as for the end user.
When you are working on a designing project, it is advisable to separate disaster related damages from other damages that a designer might need in order to complete the project. For a company owner to get reimbursed from the Federal Government they should only submit for the damages that are directly related or caused by the disaster event itself.
As designers, disaster recovery has to be at the forefront of your mind. The more you are aware of the process associated with funding post-disaster, the better it will be for your clients.
One of the biggest challenges of documentation is version control of the documents. PlanGrid has designed a system that allows a simple upload of the revisions which then pushes the documents out to the entire project team.
The pace of everyday things in life is making it more stressful for civil engineers in their day-to-day jobs. They need to do what they do, but they need to do it quicker than they used to do it without sacrificing quality.
If you want to be a well-rounded engineer, you should not just strive to understand the calculations and materials that are out there. You should also understand how the projects unfold and how they will be delivered.
The best engineers are the ones who understand what is important to the client as well as the contractor, what information they need, and when they need it.
It's important to create a culture where people are engaged with each other as well as the project and have the determination to see it through.
Treat people as individuals, respect them and make sure they feel good about what they are doing.
More details in this episode…
About our Guests
Jonathan Berry, Director, Marshalls Landscape Products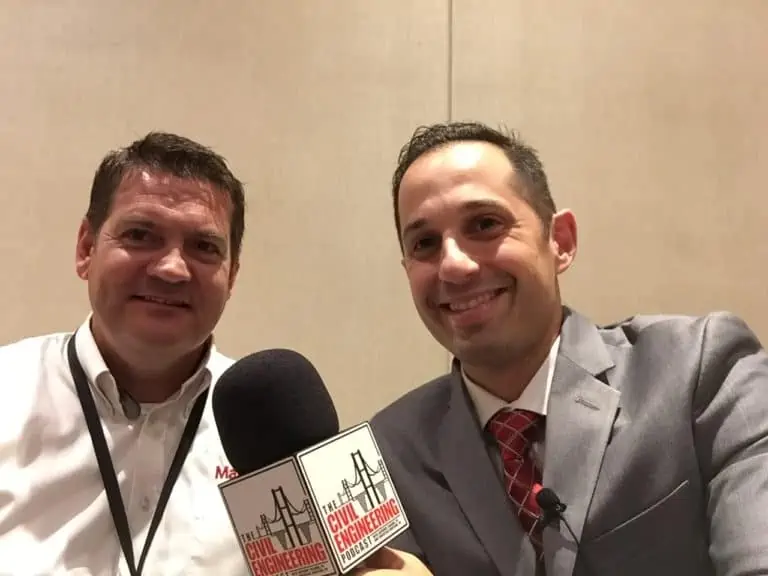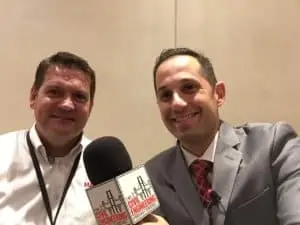 Jonathan Berry is an experienced Executive VP/Director with a long and demonstrated history of working in the landscaping industry; the built environment & building materials industry.  He is also skilled in landscape design, water management, traffic calming, street furniture and natural stone.
For over a century, Marshalls has been manufacturing and supplying superior hard landscaping products for roads, buildings and open spaces. Founded by Solomon Marshall in the late 1890's, Marshalls was built on delivering ethical quality to their customers. It didn't take them long to become established as the market leader in the UK and following this, they expanded their operations overseas, never shirking the principles their company was founded on.
Keely Thibodeaux, Owner, Landmark Consulting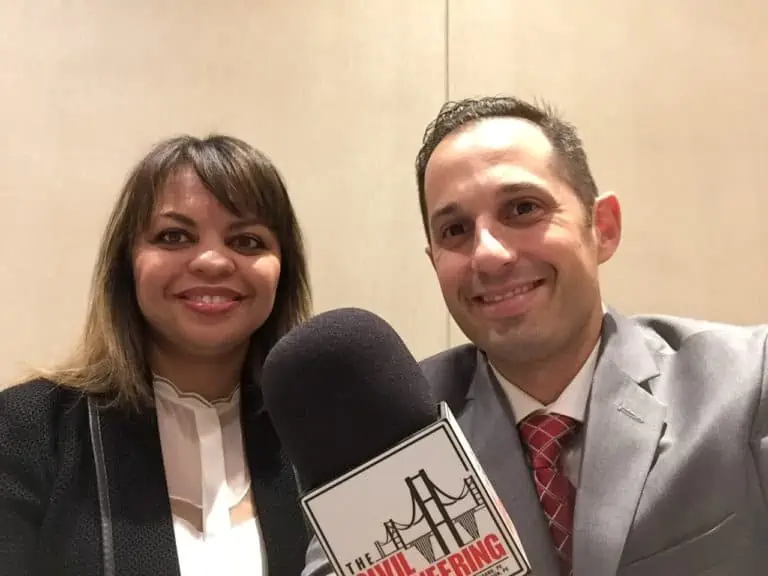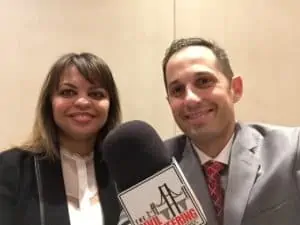 Keely is a licensed registered Architect as well as a Project Management Professional with 20 years of experience in the field of architecture, planning, program, project and grants management. She has executive management experience with government funded capitol programs and large scale portfolio management.
Landmark Consulting is a Limited Liability Company registered in the state of Louisiana, founded and headquartered in New Orleans in 1996. They offer boutique-styled program and project management, disaster recovery, federal funding compliance and architectural services. Landmark Consulting are a DBE/WBE certified firm, nationally recognized for their ability to consistently deliver quality products and services. They have garnered an outstanding performance reputation of managing disaster recovery programs for municipal agencies, educational institutions and private non-profits, that receive government funds to finance infrastructure projects. Landmark currently maintains four offices (New Orleans, LA, New York City, NY, Houston, TX and Columbia, SC).
Matt Diesner, Regional Sales Manager, PlanGrid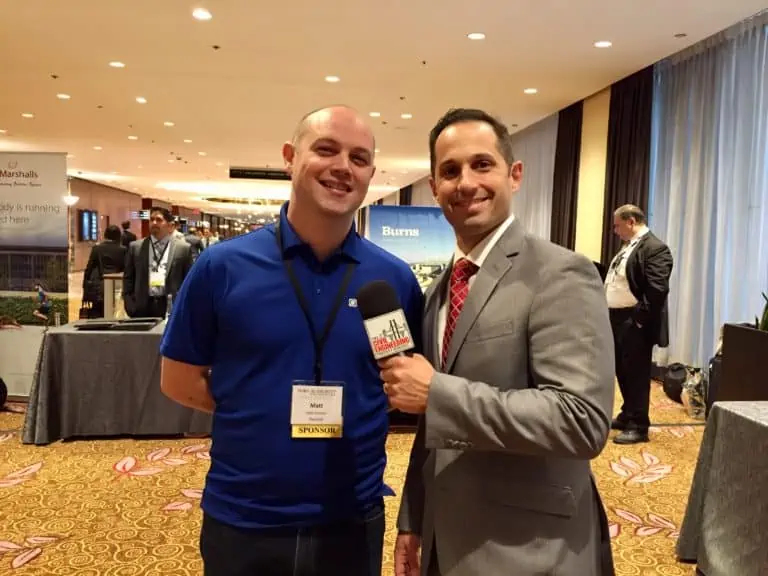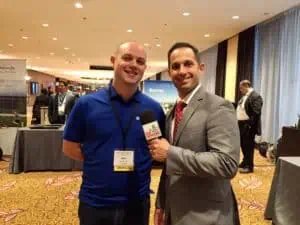 Mat is an experienced and motivated sales professional with ten years of B2B sales experience, inside and outside, with a successful track record of meeting and overachieving sales goals. His focus has been primarily on selling tailored solutions such as customized packages of software, hardware and services designed to optimize everyday business workflows. He specializes in taking a deep dive into a client's workflow, and then tailoring an appropriate solution to help automate that workflow where possible.
PlanGrid builds simple, powerful software construction teams love to use. The company's mobile-first technology gives general contractors, subs, owners and architects access to information in real-time, enables great collaboration and provides actionable insights. With PlanGrid, any construction team member can manage and update blueprints, specs, photos, RFIs, field reports, punchlists and other information from any device. PlanGrid is used on more than one million projects across commercial, heavy civil and other industries in 90 countries. With over 100 million digital blueprints on its cloud-based platform, PlanGrid is also the largest digital blueprint repository in the world.
Maxine Hill, New York Area Manager, WSP USA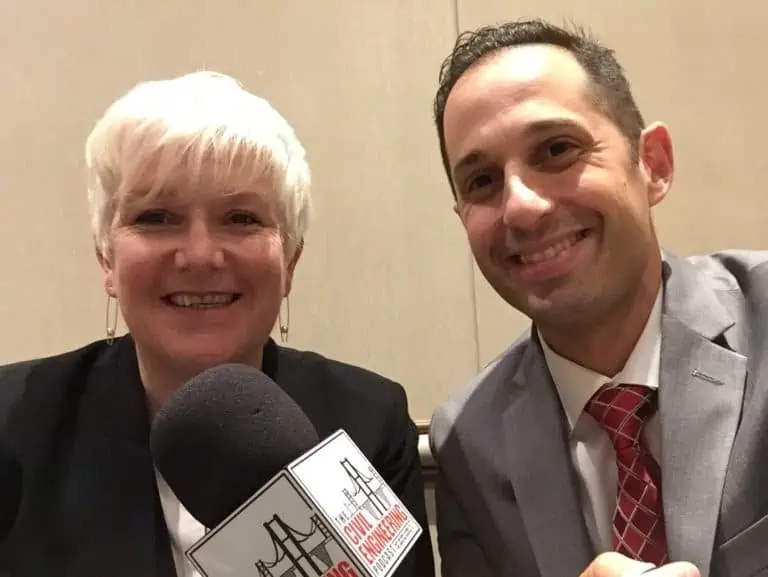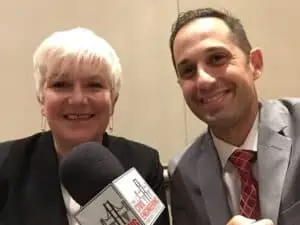 Maxine has 25 years experience in the design and construction industry, 20 of which are in the management of transportation projects. Successfully delivered numerous complex, multi-disciplinary projects for P3, design-build and design-bid-build schemes. She is skilled in the delivery of projects from initiation and project scoping to pursuit stage through design, construction, commissioning and handover. Maxine manages both pursuits and projects working for contractors, owners and engineering consultants and has experience of third party interface including local government, agencies and the public. She is also experienced in design and construction management, program management and commercial control. Maxine is a good decision maker able to analyze complex situations, calculate and manage risks and find solutions to benefit all involved and is an effective communicator who builds trust and motivates internal and external partners to ensure that projects have a successful outcome.
At WSP USA, their expertise lies at the intersection of the infrastructure and the skylines they have helped to shape from coast to coast. They can meet your needs with cross-disciplinary services across multiple sectors and markets including: advisory; buildings; water and environment; energy; and transportation & infrastructure. Their professionals have planned, designed and managed the construction of some of the most iconic high-rise buildings, bridges, highways, tunnels and transit and rail systems across the United States.  WSP develop creative, comprehensive and sustainable engineering solutions for a future where society can thrive. They are equipped with an intimate understanding of local intricacies, world-class talent and proactive leadership that plan, design, manage and engineer long lasting and impactful solutions to uniquely complex problems.
Sources/References:
Engineering Management Accelerator Workshop (Online) | 5 PDHs
Jonathan Berry Email Address
Marshalls
Landmark Consulting 
Plangrid
Mat Diesner's Email Address
Not a Check-box Exercise
WSP USA
| | |
| --- | --- |
| This episode is brought to you by RedVector. The team at RedVector believes knowledge is the most powerful tool available for helping people enrich their lives and meet their professional goals. To find out more about RedVector continuing education, visit www.RedVector.com. | |
| This episode is also brought to you by PlanGrid. Access all project information from wherever you are. From plans and specifications to punch lists, documents, and photos, PlanGrid is your single source of truth, visit www.plangrid.com | |
Please leave your comments or questions in the section below about any questions you migtht have on the discussions we had at the Port Authority of New York and New Jersey Conference.
To your success,
Anthony Fasano, PE, LEED AP
Engineering Management Institute
Author of Engineer Your Own Success