Podcast: Play in new window | Download | Embed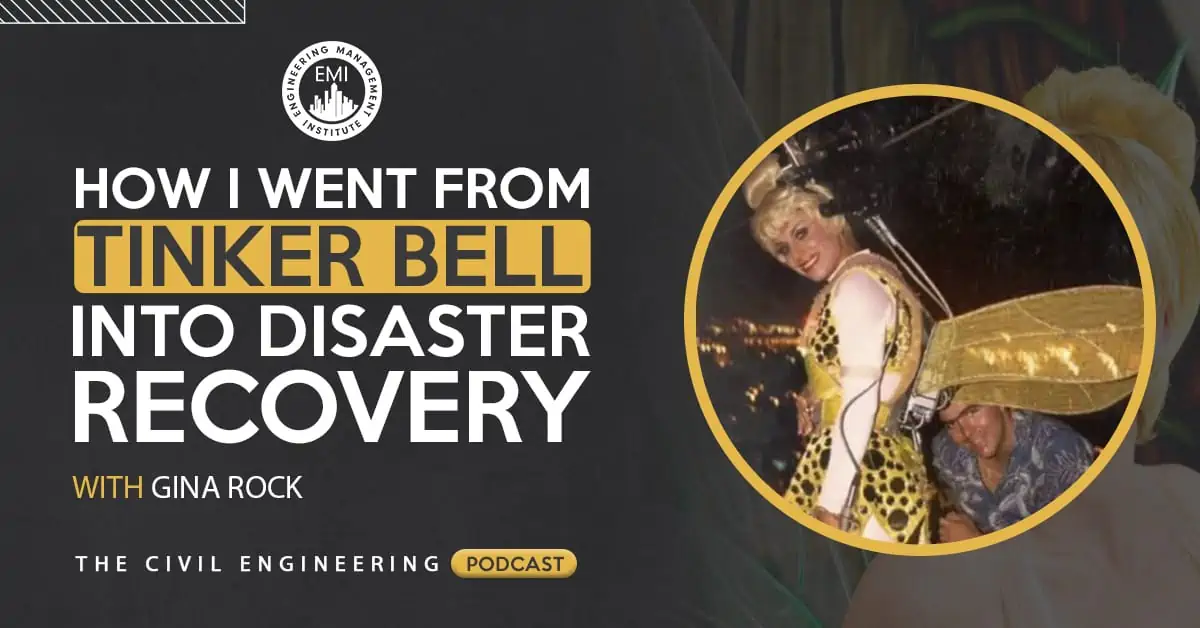 In episode 113 of The Civil Engineering Podcast, I talk with Gina Rock who is the Program Delivery Manager at Jacobs. We talk about her career journey from the circus to Disney's longest flying Tinker Bell (yes she was Tinker Bell) and then into the world of engineering.  What I love about this episode is it really emphasizes how it's never too late to make changes in your career path.
Engineering Quotes:



Here Are Some of the Questions I Ask Gina About Her Journey as Disney's Longest Flying Tinker Bell:
How did you end up being Disney's longest flying Tinker Bell?
What did it feel like for you when you found out you got the job as Tinker Bell in Disneyland?
Tell us about your performance as Tinker Bell?
What made you decide to go back to the engineering field?
How did you feel when you started with your first individual assistance job?
What makes a manager or leader effective in your experience?
Here are some key points discussed in this episode:
In 1983, Disney wanted an aerialist who understood rigging and counterweights to perform in the air as Tinker Bell. I ended up being Disney's longest flying Tinker Bell from 1983 – 2005.
I had a desire to lean towards engineering because of my dad. My father was a civil engineer in the Navy and a physicist with Lockheed Martin Engineering.
In 2005, I entered the field of individual assistance and was deployed to the Hurricane Katrina site. At first, I was terrified when I started out with this job, but I ended up learning how to build an entire house.
I ask a lot of questions and as a result of doing this and extracting information from people, I got really good at what I was doing.
My ultimate goal was to get into management, and I got a BS in emergency management in 2015 and became a Construction Manager with Jacobs Engineering.
In 2016 USC pursued me to learn to be a Geospatial Intelligence Specialist, which I really enjoy.
The only way to get your brain to work at 100% capacity is to take care of your body internally. If you aren't healthy, you can't think straight, and if you can't think straight, you battle to learn new things.
The best managers are the people that understand how to treat other people. They should have a finite ability to decipher what someone is good at and what someone is not good at. They should be able to take the whole team and every one of their proficiencies and put them together on a team.
People should be able to do whatever they want to do in their careers. If you aren't happy with what you are doing in your career, then it's time you change it!
More details in this episode…
About Gina Rock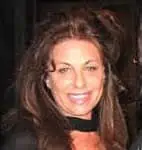 Gina Rock currently facilitates, and coordinates Grant funding for; State, Territorial Governments; Indian, Tribal, Local Governments, and Private Nonprofits. She also introduced, and implemented speed estimating techniques to consolidate multiple post disaster construction compromised by; flood, wind, and rain caused by; Hurricane Harvey. Gina is responsible for training new site inspectors on how to perform inspections on; City Halls, Fire stations, Roads, HUD Housing, and Schools. She is also responsible for scheduling all site inspections, performed, Quality Control for technical input into Grants Manager and maintaining quick turn-around time for Project Delivery Managers (PDMG's).
Sources/References:
Engineering Management Institute Professional Membership
Engineering Management Accelerator Workshop (Online) | 5 PDHsc
EMI YouTube Channel
Jacobs
The Flying Tinker Bell
This episode is brought to you by PPI, the leader of civil engineering FE or PE exam preparations. Visit ppi2pass.com to find essential licensure exam prep books, digital review, and helpful tips and advice.
Books Mentioned in this Episode: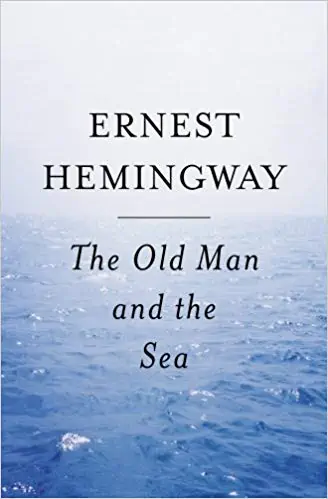 Please leave your comments or questions in the section below on discovering new opportunities in your career.
To your success,
Anthony Fasano, PE, LEED AP
Engineering Management Institute
Author of Engineer Your Own Success