Podcast: Play in new window | Download | Embed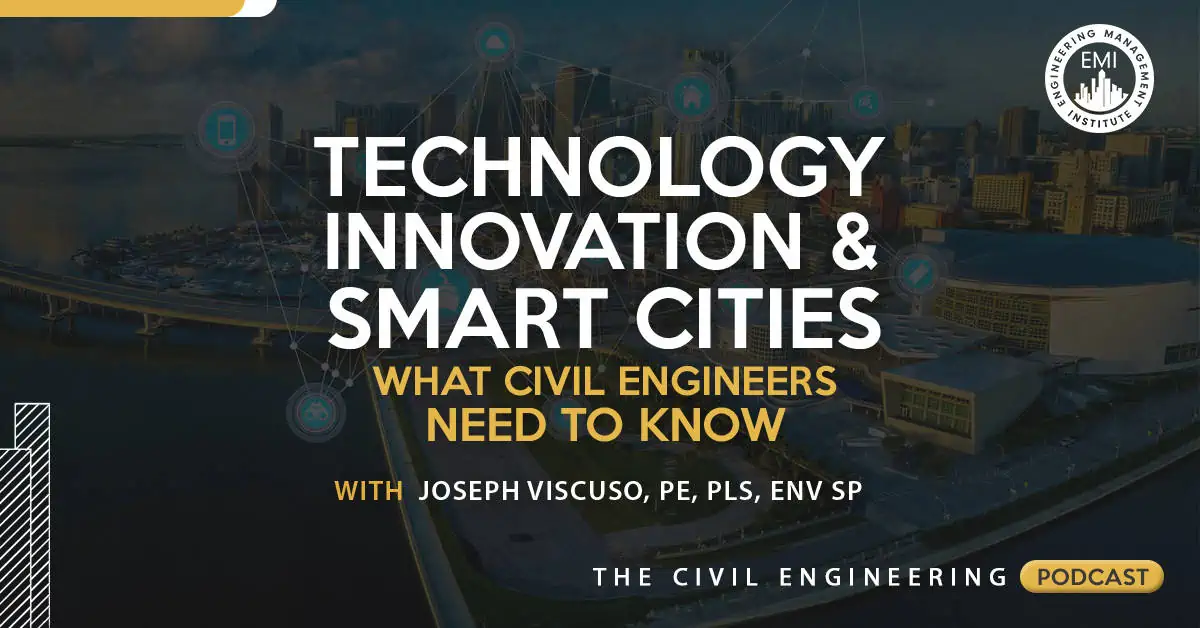 In episode 124 of The Civil Engineering Podcast, I will be taking you with me to Philadelphia where we will be visiting the offices of Pennoni to talk to Joseph Viscuso, PE, PLS, ENV SP who serves as Pennoni's Senior Vice President and Director of Strategic Growth. We will be talking about smart cities and specifically about understanding how important it is to embrace technology and to be innovative in your career. Viscuso also elaborates on the next wave of technology which is heavily reliant on the 5G network and also the threats that cyber security has on smart cities. You can also view this episode on YouTube. You don't want to miss this one!
Engineering Quotes:


Here Are Some of the Questions I Ask Joe:
I know that you spend a lot of your time traveling to different cities and venues to discuss innovation and technology—why do you think that is important for the future of firms like Pennoni?
How do you see innovation/technology changing the everyday landscape in the engineering profession?
If I gave you a crystal ball, what would you see about the future of smart cities?
If I gave you a magic wand, how would you use it to increase smart city momentum?
We have heard a lot about cyber security threats – how can this impact smart cities?
What are some of the challenges for cities to adopt smart technologies?
What can residents do to move the conversation further on smart city solutions?
Here Are Some Key Points Discussed in This Episode About Smart Cities, Technology and Innovation:
There are technologies out there today that are using artificial intelligence to do many tasks including, for example, pavement analysis. This is a very affordable and fast way to do an analysis. The previous ways were very subjective. It was more of a visual analysis that was done over a 2 to 3-day period.  Using artificial intelligence provides you with a lot of more data and objective information to explain the work that needs to be done on a project to your clients.
Smart cities are cities that are using technology to their advantage to improve things like mobility, pavement, parking, lighting and energy use to the advantage of their residents.
If cities are not going to be smart related to technology, businesses and people are not going to live in those cities. Smart cities are going to attract the best and the brightest, whether it is residence, or whether it is businesses.  This is similar to engineering companies trying to attract top talent.
We are so caught up in technology that we don't see how fast it is moving. The next wave of technology is all about the 5G network.  Cities that will be embracing the 5G network and assisting companies with 5G will be smarter faster.
Technology is moving faster than the procurement system. One of the biggest problems that all the cities are struggling with is procurement. The procurement system is going to have to change somehow to keep up with technology.
As technology grows, cyber security becomes a bigger threat. It is because there are more and more doors opening into the technology that a city has.  Cities have to continue to improve their cyber-security efforts.
Every city will always be a beginner in smart technology because there is always going to be new technologies.
More details in this episode…
About Joseph Viscuso, PE, PLS, ENV SP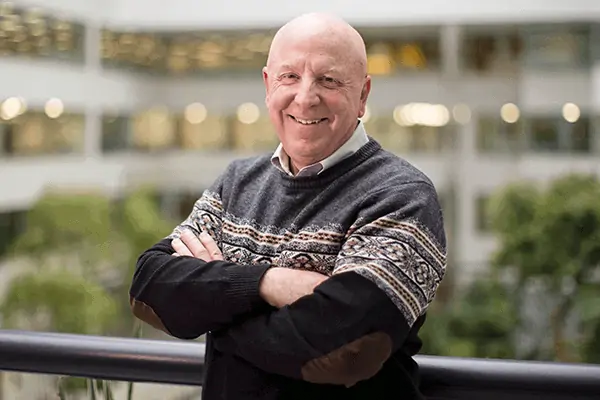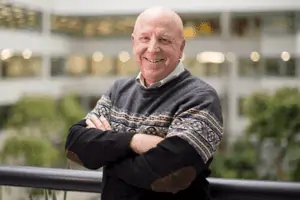 Joseph Viscuso serves as Director of Strategic Growth for Pennoni which includes involvement in all new initiatives and technologies. Viscuso is active in the Smart City Council and is a member of the Urban Mobility Task Force. He has spoken at various industry events on the use of innovative smart solutions. He has more than 40 years of experience in a wide range of projects involving urban land engineering, roadway and highway design, utility and drainage design, environmental infrastructure, energy and sustainability, survey and mapping, traffic signalization, planning and environmental studies, municipal engineering, project specifications, cost estimating and contract and construction administration.
There is an opposite to smart, and you don't want to be the opposite to it.
– Joe Viscuso
Books Mentioned in this Episode

Sources/References:
Joe Viscuso's LinkedIn Account
Innovation – Pennoni
Smart Solutions – Pennoni
Steve Jobs Books
View this episode on YouTube
This episode is brought to you by Maser Consulting P.A., a privately owned, multi-discipline, consulting and engineering design firm with a unique balance of public and private sector experience. Established in 1984 by Richard M. Maser, PE, PP, CME, Chairman & Chief Executive Officer, the firm has an expert staff of licensed engineers, planners, surveyors, landscape architects, and environmental scientists with offices strategically located nationwide. Click here to learn more about Maser Consulting P.A. today.
If you are interested in taking our FREE CMAP Diagnostic Case Study, please email Betty at >>

[email protected]
Please leave your comments or questions in the section below on technology, innovation, and smart cities.
To your success,
Anthony Fasano, PE, LEED AP
Engineering Management Institute
Author of Engineer Your Own Success