Podcast: Play in new window | Download | Embed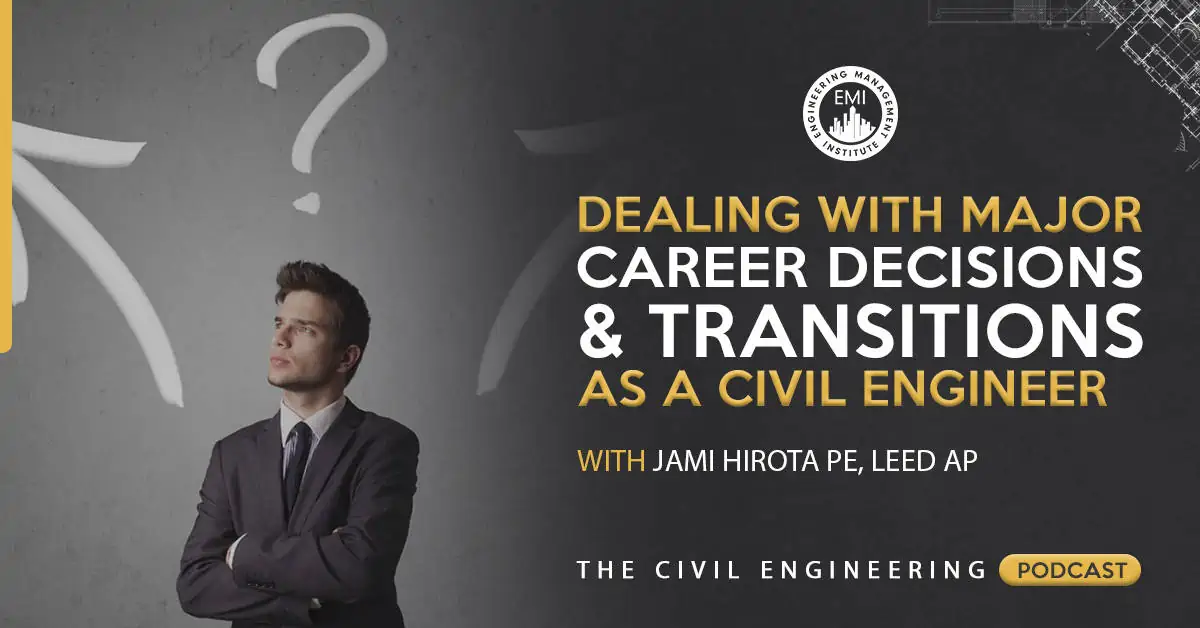 In episode 130 of The Civil Engineering Podcast, our fifth episode in our Women in Civil Engineering series, we're taking you with us  to Hawaii to visit Coffman Engineers. There we talk to Jami Hirota PE, LEED AP, a civil engineer and experienced project manager that manages a quickly growing civil engineering department. Jamie will discuss the impact that major career decisions and transitions as a civil engineer can have on your career and tell us about a very difficult career decision she had to make around leaving the family engineering business and how it has impacted her civil engineering career and her personal life.
Here Are Some of the Questions I Ask Jami:
What are some of the benefits of working for a small civil engineering firm?
How is civil engineering different in Hawaii?
Is there a lot of work for engineers in the public sector in Hawaii?
How has being a female engineer in the industry impacted you in your civil engineering career?
How did you manage transitions as a civil engineer in your career?
What is your philosophy on management?
Engineering Quotes:


Here Are Some Key Points Discussed in This Episode About Career Decisions and Transitions as a Civil Engineer:
There are a lot of benefits to working at different size firms throughout your career. One of the benefits of working for a small firm is that it teaches you to step up and take control.
For anybody thinking of relocating to Hawaii, it is important to know that it is a difficult transition to make as it might take you a while to get used to the difference in the culture and society.
What is unique about Hawaii is that every island has different soil characteristics. We treat each island differently as to how we manage stormwater.
We have a lot of work in Hawaii related to trying to upgrade our treatment plants due to the fact that all the stormwater discharge goes into the ocean.
The positioning of Hawaii in the pacific region for The Federal Initiatives (for example, Infrastructure) are changing, which has brought a lot of people to Hawaii.
There is a huge cultural diversity in Hawaii and a lot more tolerance for female engineers in the industry.
You can do a lot of things with an engineering degree; however, you don't necessarily need to be a practicing engineer, once you secure an engineering degree, to achieve success.
The opportunity me and my husband got to join a mid-sized civil engineering firm was enticing because all the resources we didn't have in place in the small family-owned business would all of a sudden be available to us.
More Details in This Episode:
Jami Hirota PE, LEED AP
Jami Hirota is a strong program and project management professional with a Bachelor of Science (B.S.) focused in Civil Engineering from Purdue University. She is dedicated to developing a team that can provide high client satisfaction.
Sources/References:
Engineering Management Accelerator Workshop (Online) | 5 PDHs
Engineering Management Institute Professional Membership
Connect with Jami Hirota on LinkedIn
Coffman Engineers
This episode is brought to you by Maser Consulting P.A., a privately owned, multi-discipline, consulting and engineering design firm with a unique balance of public and private sector experience. Established in 1984 by Richard M. Maser, PE, PP, CME, Chairman & Chief Executive Officer, the firm has an expert staff of licensed engineers, planners, surveyors, landscape architects, and environmental scientists with offices strategically located nationwide. Click here to learn more about Maser Consulting P.A. today.
Books Mentioned in this Episode:
 The 7 Habits of Highly Effective People: Powerful Lessons in Personal Change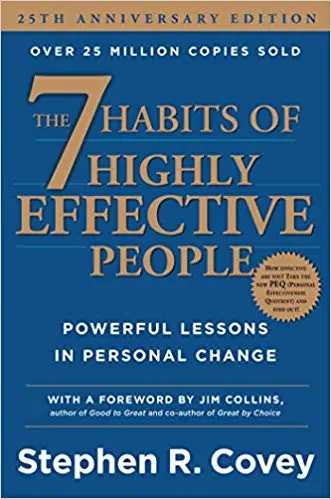 Please leave your comments or questions in the section below on dealing with major career decisions and transitions as a civil engineer.
To your success,
Anthony Fasano, PE, LEED AP
Engineering Management Institute
Author of Engineer Your Own Success