Podcast: Play in new window | Download | Embed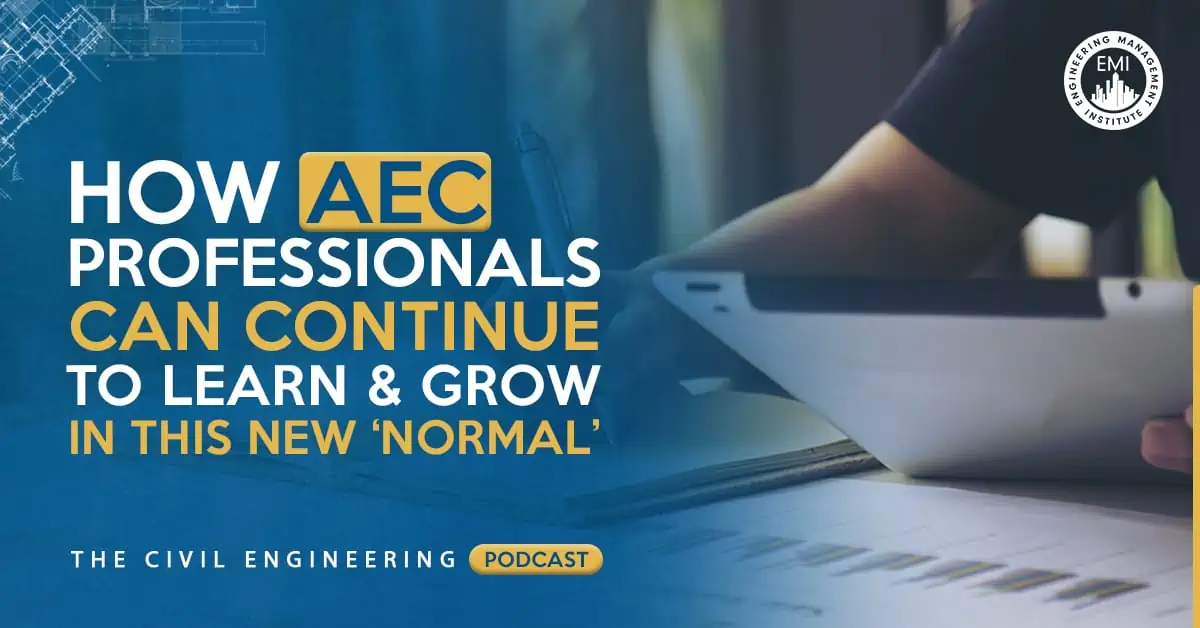 Learning is essential to our existence.  It is an indispensable tool for every career and organization. In this episode of The Civil Engineering Podcast, I provide five ways that AEC firms can deliver training and make sure that their professionals continue to learn during what many people are calling the 'new normal.'
Engineering Quotes:


Here Are Five Ways AEC Firms Can Ensure Their Professionals Continue to Learn and Grow in This 'New Normal'

1. You Must Be Sure That Your Remote Learning Is Interactive
Ask a lot of questions if you are the speaker. You are driving interaction when you ask questions. When you talk to people, there is no interaction, and if there is no interaction, then whatever you are talking about will not sink in.
If you're an individual taking a training course that is not interactive, you need to make it interactive in your own way by taking notes or asking questions, for example.
2. Build Accountability Into Any and ALL Training Program
It does not matter how motivated or driven you or your team is — if they have a busy schedule, it is always difficult to set aside time for training. Anyone who is participating in the training program needs to be held accountable to attend the training.
You can get creative in doing this by using assignments and projects. This will make sure that they are accountable for the work and help to cement the learning by making them think of the topics outside of the training.
3. Assess Your Staff to Understand Their Skills, Deficiencies, and Strengths

There are many great tools that can help you to assess your staff, assess yourself, and determine where you need to focus your time, energy, and money.
You should be assessing your staff regularly and investing in training that the individuals actually need each year, not the training that you or the company thinks they need. Your firm will operate more efficiently and earn more revenue by optimizing your staff's talents.
4. Utilize Spaced Repetition
Your brain cannot process a lot of information at once, but it can over time. If you are going to invest in a series of training programs, space them out accordingly.
5. Consistency is Key
Consistency is key for anything in life or business to be successful.
You are better off holding spaced repetition and consistent training over a long period of time.
About the Civil Engineering Collective
The Civil Engineering Collective is a NEW service that civil engineering firms can enroll in. There are four specific services from which you can choose. The four services follow the acronym TEAM and are:
T –  Training: Soft skills and leadership remote training, which consists of 18 interactive PDH webinars over a year. Each webinar has a different topic, and 12 of them have professional development hours (PDHs), bit most importantly, ancillary tools are provided (i.e. talking points) to help the concepts truly transfer back to the job.
E –  Executive Mastermind Collaborative Group Coaching: A mastermind group is a group of individuals who have some similarities but also different perspectives. They work together with an expert facilitator, who is a licensed PE, and help each other along.  Through this service, your leaders can gain invaluable insights from other leaders of non-competitive civil firms.
A –  Talent Acquisition: Our talent acquisition service will help your firm find top talent through a job board that we are developing, as well as our content.
M – Marketing: Marketing is very important for any business and is even more important during times like COVID-19. There is no better place to market your firm than on our Civil Engineering Media and Entertainment Network. This is a great service for a firm that is thinking of expanding geographically.
More Details in This Episode…
Sources/References:
The Geotechnical Engineering Podcast
Register for the PPI Webinar
Engineering Management Accelerator – People Skills Course (Online) | 5 PDHs
Project Management Accelerator PM Skills Course
Civil Engineering Collective
Contact Betty for Individual Enrollment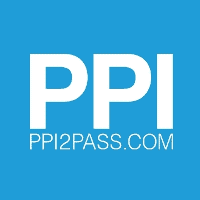 This episode is brought to you by PPI-Kaplan, the leader in civil engineering FE, SE, and PE exam preparation. PPI-Kaplan is going to deliver a FREE WEBINAR that will provide strategies for PE Exam Preparation and also an update on how COVID-19 has affected the PE exam scheduling and upcoming exams. To register for this free webinar, visit engineeringmanagementinstitute.org/ppiwebinar
Please leave your comments or questions in the section below on how AEC professionals can continue to learn and grow in this new "normal."
To your success,
Anthony Fasano, PE, LEED AP
Engineering Management Institute
Author of Engineer Your Own Success