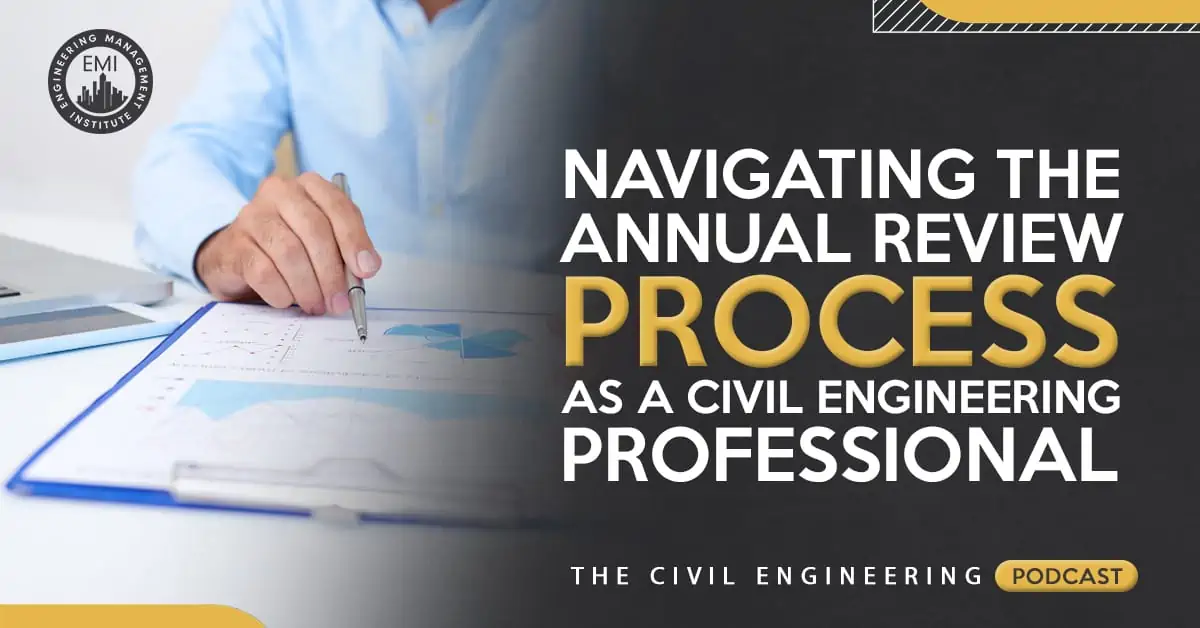 For many engineers, a face-to-face performance review is the most stressful work conversation they'll have all year, and for managers, the discussion can be just as tense. In this week's episode of The Civil Engineering Podcast, I provide practical tips on how engineers and managers can prepare for and get the most out of their annual review.
Engineering Quotes:

3 Steps To Prepare for the Annual Performance Review:
Step 1: Prepare Ahead of Time for the Review
This will ensure that you, as an individual, as well as the reviewer will be properly prepared for the annual review.
As the individual, you should to prepare a list of your accomplishments over the last year and submit it to your supervisor well in advance of your review. This list should include:
Your hours worked versus your company's goal for you.
Seminars or training you have attended.
Groups or associations that you participated in.
Networking events you attended.
Any unique accomplishments.
All inter-company committees that you served on.
Any relevant statistics or key performance indicators.
The quantity of work that you have brought in.
The amount you have collected in invoices.
List the benefits that the company sees from the previous items.
Extra Items That You Will Need During the Review Are:
A list of goals that you have for the upcoming year and how they will benefit the company.
A list of questions you would like to ask during the review (this can be done on a separate piece of paper or in a notebook).
Perform salary research and have an idea of what kind of salary or raise you would like to have.
As the reviewer, if there is a form that you ask the individual to fill out, you need to make sure that you will be asking for all of the information that you will need through that form to conduct a productive review. If the form does not suit your needs, then you need to edit and revise the form. You can also have a conversation with the individual ahead of time and let them know what you will need during the assessment and ask them to provide it to you.
Step 2: Submit Your Document at Least 30 Days Prior to Your Annual Review Meeting

As the individual:
You want to give your reviewer enough time to look at the document thoroughly and not just rush through it because of time constraints.
You want them to adjust your salary according to your accomplishments over the last year. If you do not submit this document well ahead of your review, then the reviewer would have already worked out your salary adjustment and submitted the paperwork before the review takes place, and you might lose out on a higher salary that you deserve.
As the reviewer:
This can enable you to do a salary adjustment for an individual more accurately because you can take their accomplishments into account and look at them versus the industry average.
Step 3: Review Your Document

As the individual:
You want to prepare for your annual review the same way that you would want to prepare for looking for a job. If you are not thoroughly prepared, you could miss a major opportunity.
If you do not get the salary raise or promotion you were hoping for at the review, you should ask the reviewer why.
As the reviewer, proper preparation will ensure that:
You will be able to get a clearer picture of the individual and make more precise decisions based on their achievements.
You will be able to answer any questions that the individual asks about why the raise is not what they were expecting or promotions that were not awarded and tell them why they fell short.
More Details in This Episode…

Sources/References:
This Week in Civil Engineering (TWiCE)
Civil Engineering Collective
This Episode is Brought to You by the Following Sponsors:

American Concrete Institute

American Concrete Institute. Are you a member of The American Concrete Institute? ACI is a worldwide community of 30,000 professionals, educators, and students in more than 100 countries, and is the premiere global community dedicated to the best use of concrete. ACI members push the concrete industry further, adapting to new technology, investing in their careers, and dedicated to improving concrete design, materials, and construction. You don't have to be an ACI member to work in the concrete industry, but if you want to exceed expectations in it, there's no better place to be. Whether you're a student just starting out or have years under your belt, ACI membership ensures that no matter what changes the world brings, you will be prepared to thrive, and your life's work will last for generations. Right now, ACI is offering a $30 discount on new Individual and Young Professional Memberships — and by the way, student memberships are free! Join ACI today at concrete.org/PODCAST30.
Menard Group USA

Do you have projects where you are faced with building on soft or lose ground? Does it seem like all of the good sites are taken and you are always building on poor soils that are a challenge for conventional foundation approaches? Menard may be able to help! As a specialty ground improvement contractor Menard works nationally and international providing design-build ground improvement solutions at sites with problematic soils. In many cases, ground improvement is less costly than traditional approaches such as removal and replacement or piling systems. Menard works closely with civil, structural, and geotechnical engineers to minimize foundation costs for wide ranges of soil conditions, structure types, and loading conditions. To learn more about Menard Group USA, or for help on your next project, please visit www.menardgroupusa.com
Aero Aggregates of North America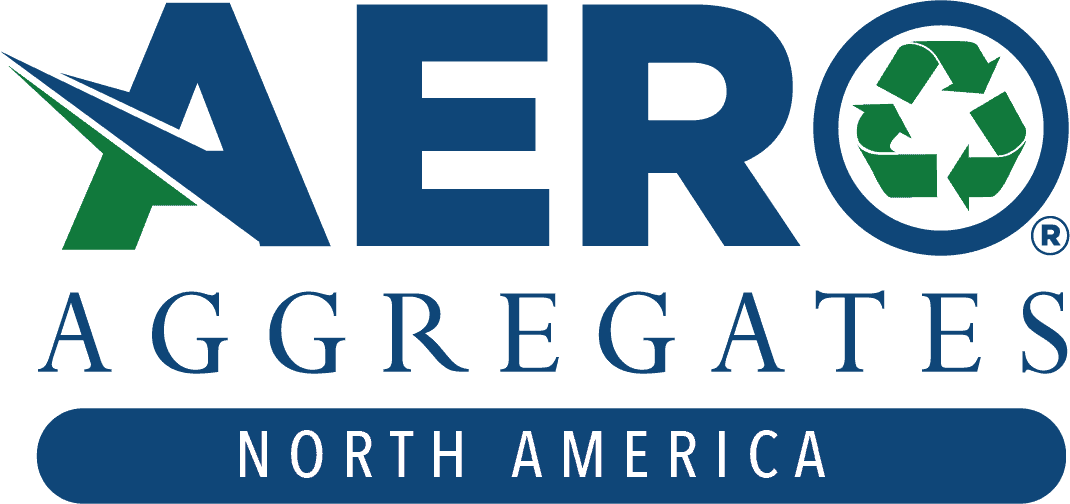 Aero Aggregates is the first vertically-integrated manufacturer of ultra-lightweight foamed glass aggregate in North America. This sustainable aggregate has bulk densities that are 80-90% lower than traditional fill, is free-draining and non-reactive, can be used to reduce lateral loads on walls or weight on roof structures, and it can also be used around building envelopes as an insulation material. Foamed glass aggregate can often accelerate construction, reduce project costs, and offer green credits for LEED and ENVISION programs. Visit www.AeroAggregates.com to learn about this unique construction material.
Please leave your comments or questions in the section below on preparing for an annual performance review.
To your success,
Anthony Fasano, P.E., LEED AP
Engineering Management Institute
Author of Engineer Your Own Success