Podcast: Play in new window | Download | Embed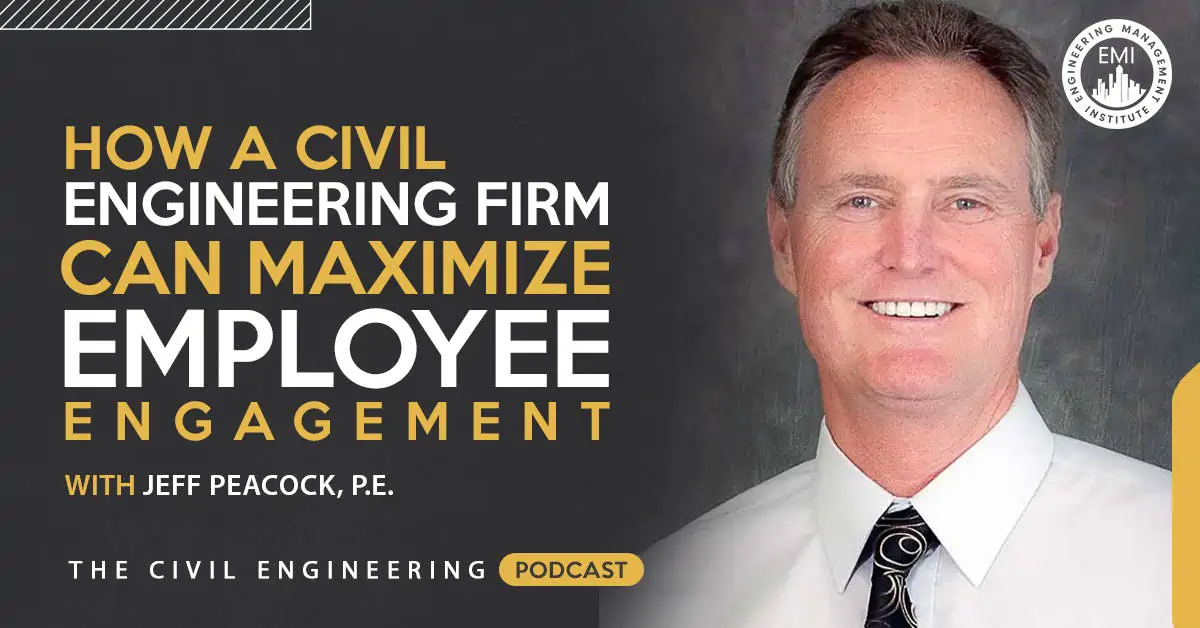 In this episode, I talk to Jeff Peacock, P.E., the President and CEO at Parametrix Inc., about his career journey of becoming a CEO, leading a multidisciplinary civil engineering firm, employee engagement, and the benefits of having multi-disciplines under the same roof.
Engineering Quotes:


Here Are Some of the Questions I Ask Jeff:
What are some of the decisions involved in becoming an ESOP and the benefits associated with it, for both the company and the employees?
What are the differences between working for a public agency vs a private consulting firm based on experience, and what made you decide to switch?
What are some of the benefits of having the ability to communicate with other firms?
For civil engineers who do not work in multidisciplinary firms, what are the benefits of having multi disciplines under the same roof?
What is Parametrix's unique "Community Building" service line and what made you create it?
You had a big opportunity in your career where you were able to start a new company-wide practice for Parametrix. Take us through that part of your career — how it came about, how you decided you wanted to take on that opportunity, and how it panned out?
What is the process of becoming the CEO? Is it a goal you had, and how did you navigate the first portion of your office as CEO during the recession?
Here Are Some Key Points Discussed in This Episode About How a Civil Engineering Firm Can Maximize Employee Engagement:
A civil engineering firm that has a 100% ESOP rating means that every person in the company has a stake in the company. ESOPs were originally designed to be wealth-building programs for individuals and spread across who is contributing to the success of the company. This is done by distributing the money as an equal percentage of the person's salary across the entire company.
The training that you get working in the public transport sector is exceptional. Also You will learn, grow a lot, and develop many professional relationships with people. You will also be constantly exposed to many interesting projects. Although You might feel that you are constrained about the level of involvement you can have with the projects, which may cause frustration.
Transitioning to a private sector consulting firm can seem like a risky decision to make. When choosing a private consulting company, you need to think of your passions and try to align your passions with the work you will be doing. Find out if you can get involved with all the facets of the projects and do not feel limited. Also, be sure there is room for you to expand your career. This will indicate to you if the firm is focused on employee engagement or not.
Having experience and being able to communicate with other firms and clients is beneficial to having the ability to view things from many different angles.
Owning a multidisciplinary civil engineering firm can be a benefit because having a large diversity of thinking that comes from a vast difference in backgrounds and training is extremely valuable. This contributes to the success of your projects because you get many different solutions instead of largely the same solutions that you would get from like-minded people. It helps everyone in all the disciplines to understand the problem areas and how they can all contribute to a better solution for those problem areas.
The service line "Community Building" came about when the company was involved with the project planning for many agencies. This later developed into a great deal of what the company was doing and has since become greatly involved in the school districts and other areas of the community.
If you get an opportunity in your career where you can help to expand the firm with your expertise, you should take it. And although It will not be easy in the beginning; there will be risks you need to take, and you will need strong perseverance to get it working properly.
It is a good idea for a civil engineering firm to always be trying to think ahead of the curve and be ahead of the game. This can be done by researching and asking other companies and service providers what their ideas and plans are for the future. This will give them good ideas where they can broaden the firm in the future, and what new services they can work toward providing for their clients.
Becoming the CEO of a firm is not always a goal that someone has set out to achieve. Doing your work and furthering your career should be your main goal. Later on, in your career, you can decide if you want to try out to become the CEO when you think you are ready to do so. There are times in a CEO's career where there are unprecedented things that can happen, like a recession. The CEO and the managing team need to come up with solutions to ensure the firm stays afloat with the least number of cuts and losses, and a plan that will help the company to be least impacted if these situations happen again.
More Details in This Episode…
About Jeff Peacock, P.E.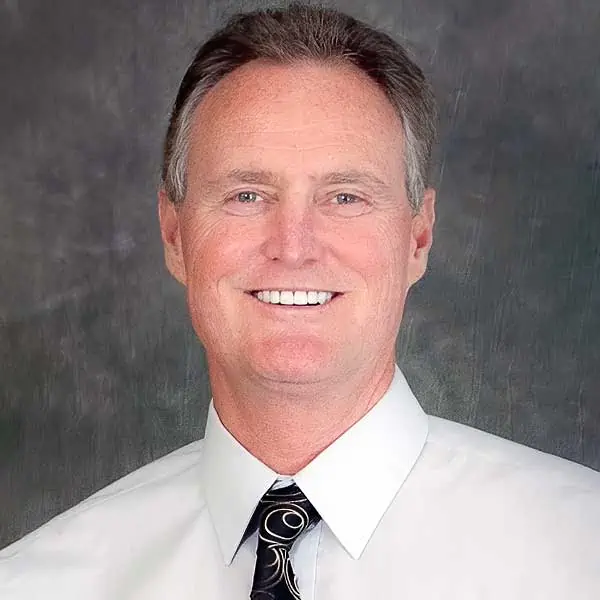 Jeff joined Parametrix in 1990 as a transportation staff engineer. In 2008, he became president and chief executive officer. Before that, he served as the Executive Vice President for Infrastructure and Environmental Services, focusing on business development and market expansion for the transportation, water, environmental, and community-building business lines.
His technical background is in the planning, environmental compliance, design, and construction management of complex infrastructure projects. Serving as Principal in Charge or as Project Manager, Jeff has been privileged to be involved with some of the largest and most complex infrastructure projects in the Northwest, including projects with capital costs as large as $4 billion.
His strengths lie in problem-solving, strategic planning, team building, and facilitating multi-agency and private sector partnerships required for success.
Books Mentioned in This Episode: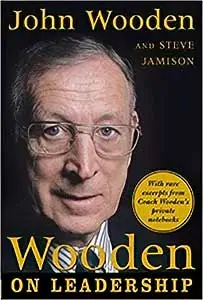 Sources/References:
Parametrix
Connect with Jeff Peacock, P.E., on LinkedIn
TCEP 035: The Benefits of Looking at an Infrastructure Project in 3D
Engineering Management Accelerator – People Skills Course
Please leave your comments or questions in the section below on a how civil engineering firm can maximize engagement.
To your success,
Anthony Fasano, P.E., LEED AP
Engineering Management Institute
Author of Engineer Your Own Success