Podcast: Play in new window | Download | Embed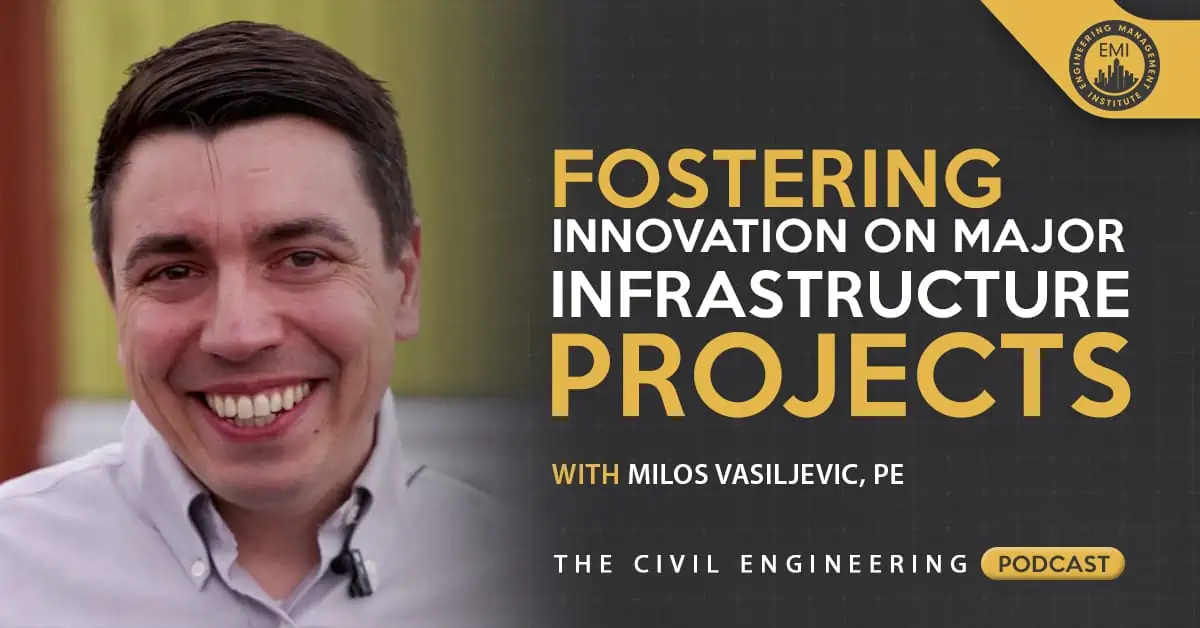 In this episode, I talk to Milos Vasiljevic, PE, Program Manager at HDR, about fostering innovation on major infrastructure projects, and I mean mega projects. Milos has worked on some really interesting projects and will discuss some of the details and benefits of working on these megaprojects.
Engineering Quotes:


Here Are Some of the Questions I Ask Milos:
What are some of the major infrastructure projects you worked on, and more specifically your role in them?
What is the difference between project management and program management?
What are the risks that you try to help the client reduce?
What was involved in the construction of the high-end project, the Mario Cuomo Bridge?
What are some of the things you do to encourage innovation within a project team?
How can an owner encourage innovation on major infrastructure projects?
What are the impacts that the pandemic had on the ability to implement innovation on major infrastructure projects?
Here Are Some Key Points Discussed in This Episode About Fostering Innovation on Major Infrastructure Projects:
When managing a project, you are managing something that has a start, end, and a clear scope. Program management is when you manage a group of projects that have a common goal. Program management is more complex than project management. You need to know how the projects interact with each other, there is a lot more coordination involved, and the risk management and optimization goals come into play more often than in project management.

A billion-dollar megaproject consists of hundreds of regular projects, all working toward the same goal, that can take years to complete.

The 202 Loop in Phoenix, AZ, is a roadway project with multiple components. It is a 22-mile freeway connecting the East and West Valleys in the metropolitan area and initially consisted of nine separate projects. The owner then suggested making it one big project to gain efficiencies in producing the number of procurements. The P3 law is used to shift some of the risks involved from the owner to the private entity. Using the P3 law and making the project a design, build, maintain project, three years were cut off the project schedule, and approximately $100,000,000 was saved.

You have cost and schedule risks in any project, and when you bring in a private entity, you have the risk that they will not provide the facility that you want. To ensure that they supply the best facility possible, you can incentivize their work by shifting the maintenance to the developer for several years.

The Mario Cuomo Bridge is 3.1 miles long and connects the Westchester and Rockland Counties. To work on a megaproject like this bridge, you must be prepared to offer up time and make sacrifices. It is a remarkable experience working on something bigger than yourself, knowing it will be there for the next 100 years or more. It means the bridge needs to be upgradable in the future to withstand the growing needs.

Creativity and innovation are two separate things. Creativity comes from idea generation, and innovation is the process of implementing creativity. To encourage innovation in your project teams, an environment of innovation or intellectual bravery needs to be created. As the leader of your team, you need to encourage the willingness to disagree, descend, and challenge. It is done by creating an environment where your team can feel safe to take the risks and not have the fear of being embarrassed, reprimanded, marginalized, and punished.

Megaprojects need innovative and new ideas for them to be successful. Innovation is sparked when people are in a situation that they are not comfortable with. Megaprojects need this discomfort for innovation to take over because projects like these have never been done before. For the owner to spark this innovation, they need to create a collaborative environment that fosters communication between all parties. The sooner that this can be done, the better it is for the job. During procurement, enable contractors to suggest ideas that will give you ideas where things can be done differently. You can then decide where changes are needed to benefit the project, and based on this, you will be able to determine who will be on your team.

The pandemic has caused us to implement more technology to facilitate more communication. It has also caused discomfort, which has helped people to innovate ways to continue doing their jobs. Long-term discomfort can cause people to feel down, but they need to change their mindsets and start looking for successes in the changes. When we go back to the "new normal" after being in lockdown for so long, it is not going to feel comfortable again. It will be great to see how we transition from reacting to the pandemic, to how we take what we have learned and implement it in a world that can now function in a different, new, and better way.
More Details in This Episode…
About Milos Vasiljevic, PE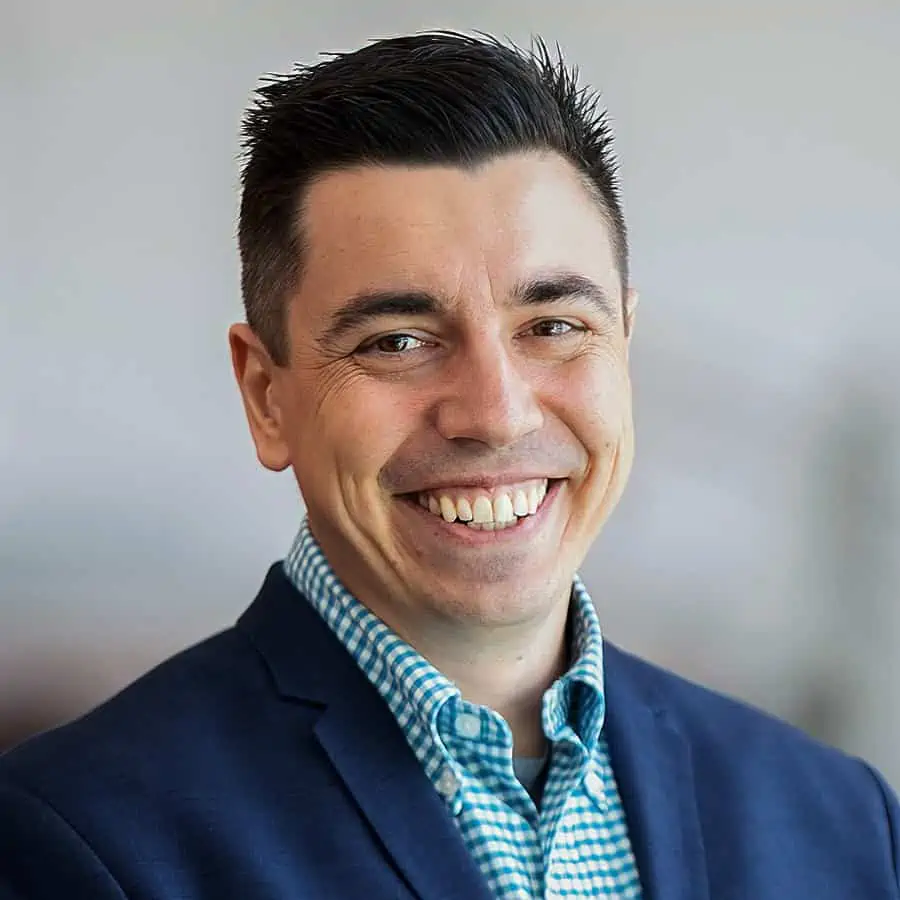 Milos is an experienced program manager, whose background includes civil design, project management, operations, and stakeholder outreach and coordination. He offers a strong ability to integrate technical, problem-solving, and communications skills. His experience working on complex, multi-billion-dollar programs has sharpened his skills in meeting aggressive schedules, building consensus, and driving decisions to keep projects moving forward.
Books Mentioned in This Episode:
The Trusted Advisor – David Maister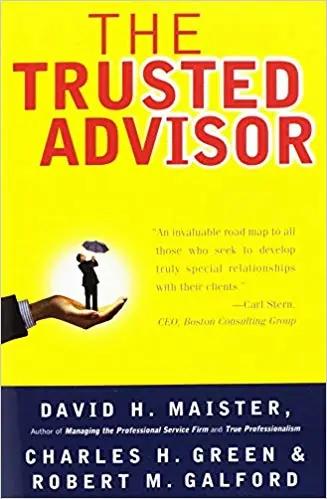 This Episode Is Brought to You by the American Concrete Institute

Are you a member of The American Concrete Institute? ACI is a worldwide community of 30,000 professionals, educators, and students in more than 100 countries. It is the premier, global community dedicated to the best use of concrete.
Starting on January 1 this year, ACI launched new member benefits. ACI members now have free access — through annual subscriptions — to all ACI University live webinars, free access to 260+ on-demand courses, and unlimited access to the Institute's practices (including all ACI guides and reports) and symposium volumes.
ACI members push the concrete industry further, adapting to new technology and investing in their careers, and are dedicated to improving concrete design, materials, and construction. You do not have to be an ACI member to work in the concrete industry, but if you want to exceed expectations in it, there is no better place to be. Whether you are a student just starting, or have years under your belt, ACI membership ensures that no matter what changes the world brings, you will be prepared to thrive, and your life's work will last for generations. Right now, ACI is offering a $30 discount on new Individual and Young Professional Memberships — student memberships are free! Join us today at concrete.org/PODCAST30.
Sources/References:
HDR, Inc.
ADOT
Loop 202 Freeway
Mario Cuomo Bridge
Public-Private Partnerships (P3 Projects)
To your success,
Anthony Fasano, P.E., LEED AP
Engineering Management Institute
Author of Engineer Your Own Success