Podcast: Play in new window | Download | Embed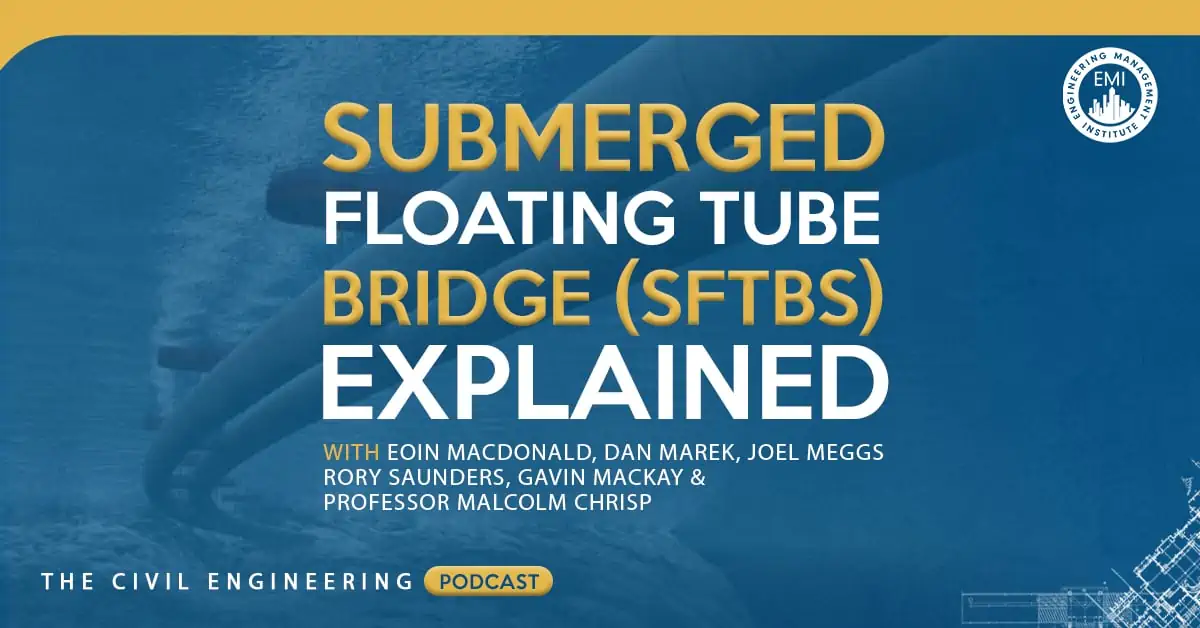 In this episode of The Civil Engineering Podcast, I talk to Professor Malcolm Chrisp, who is the Head of the School of Energy, Infrastructure & Society, at Heriot-Watt University. Joining him today are five of his master's level students who have been helping him explore a possible Celtic Crossing, a submerged floating tube bridge linking Scotland and Northern Ireland. They are Eoin MacDonald, Dan Marek, Joel Meggs, Rory Saunders, and Gavin Mackay.
Engineering Quotes:







Here Are Some of the Questions I Ask Our Guests:
Tell us more about the "floating tube project" — what it is, why you deem it important, and what your objectives were with this project.
What are some of the design considerations you had for this project, and why did you choose to use an SFTB (submerged floating tube bridge)?
What are the history of SFTBs and some of the currently ongoing international projects and research that is being done on it?
Why did you set out the two towns on either coast, and what was the process behind the decision to curve the SFTB to avoid Beaufort's Dyke?
Which environmental bodies are involved in the process and what are some of the areas of the scientific importance of this project?
How did you engage with stakeholders and national politicians to come up with a design that suited the needs of all those involved?
What is one thing you took away from this project and experience that will be beneficial to you and your engineering career?
Here Are Some Key Points Discussed in This Episode About the Submerged Floating Tube Bridge Project:
The Submerged Floating Tube Bridge project forms part of the final year project for some of the students studying Master of Engineering in Civil Engineering and Structural Engineering at Heriot-Watt University. The proposed submerged floating tube bridge linking Scotland and Northern Ireland is a key opportunity for businesses in political development, and the fixed link between the two islands would be a potential major investment in the future.
The key objective for the students is to push them into areas of knowledge that they haven't previously been exposed to. They set up checking processes and working in the same way as professional practices do, as well as connecting with the communities and judging the project impact on them.
The major design consideration for the project is the impact of the weather and the depth of the crossing. The Irish Sea is famously rough, with high waves and very strong winds. Typically, the crossing gets down to about a 150 meters and toward the Scottish side, there's a big trench that goes a further 150 meters down. It has also been used as a munitions dump from World War II, so there are quite a few unexpected bombs down there.
The Submerged Floating Tube Bridge has been around for a long time and was been first patented in the UK in 1886. It wasn't really thought of again until the '60s when a couple of Norwegian engineers were brought together for a feasibility study that managed to design a 1,500-meter crossing in Norway. In 1980, four top Norwegian contractors were funded by the Norwegian public to design a 1,400-meter long bridge that was 150 meters deep. They were then asked to create large-scale models of these SFTBs, where after research was conducted to ensure there were no overload issues or any significant danger. In the mid-1990s, an independent group of internationally recognized scientists further confirmed that it was safe to use. In 2014, the design and possible construction of an SFTB was commissioned.
In terms of geographical and topographical considerations, there were a number of different options considered for the towns to span. The majority of the decisions were based on where the existing transport networks were located, as well as the shortest distance to cross. We decided to go with the northern town of Ireland and the southwest town of Portpatrick in Scotland for several economic and social factors. The stations will not be able to be just built in the middle of the towns and will have to be set 5 km from the coast on the east side. It was also decided to curve the land on the route to avoid any disruptions to the towns themselves. The curve of the SFTB was very much a product of geographical limitations, but also to reduce the impact from the lateral environmental forces.
The tube passes through two areas of scientific importance and near a third one. We really had to think about how we would not disturb the animals located in the areas. It was decided to do most of the construction during the summer in the sea area to limit the number of disturbances. The body involved was the Scottish Environment Protection Agency (SEPA), which told us to focus on the environmental aspects from the beginning of the project to mitigate any problems that could proceed in the future.
There are different politicians involved within the government setup of the project. There is a member of the parliament of Westminster as well as local parliament. Samuel Wilson, who is a Member of Parliament for East Antrim, was really helpful and provided great advice that then changed our location plan. Finlay Carson, a Member of the Scottish Parliament for Galloway and West Dumfries, highlighted the issue of considering the state of the roads, as they will need a lot of investment. This played a major part in the decisions made around this project. Carson pointed us in the direction of the A75/A77 action group, which we also spoke to to gain their insight on the project. Transport Scotland is also very interested in this project, and we are currently in contact with them about it.
The resilience, resourcefulness, and ownership of this project by our students made me realize that they are future-ready to go out in the workplace and make a huge impact.
More Details in This Episode…
About the Guests
Professor T. Malcolm Chrisp 
Professor Chrisp is Head of the School of Energy, Infrastructure & Society at Heriot-Watt University. He leads a team of academics, researchers, and students on campuses in Scotland, Dubai, and Malaysia, tackling key problems defined by the United Nations Sustainable Development Goals. He is a civil engineer and has worked in industry and academia for over 35 years. We will include each of the student's bios in the show notes of this episode.
Eoin MacDonald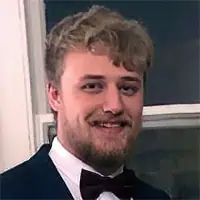 Eoin MacDonald is a final year student studying Civil Engineering (MEng) at Heriot-Watt University. He has been a part of a wide range of multidisciplinary design projects that involve people from around the world. Currently, he is a member of a design group that is aiming to produce a report for the call for evidence on connecting Scotland and Ireland via a crossing across the Irish Sea.
Dan Marek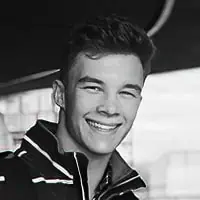 Dan Marek is a Final Year Masters in Structural Engineering Student and co-founder of a cleantech startup. For this project, Dan was responsible for the design and layout of the structure and created graphics, renders, videos, and presentational materials to help communicate the concepts put forward by the team.
Joel Meggs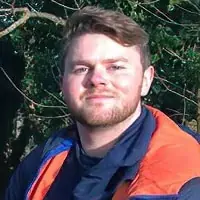 Joel Meggs is a well-traveled and focused Civil Engineering MEng Student, graduating in 2021. He is currently maintaining a 1st to fulfill the Master's requirements. He enjoys challenges and meeting/working with people from different cultures, such as the 10 years he spent traveling around the world volunteering with his family and the five months he spent teaching in China. As a result, he has a passion for traveling overseas and sees his degree as a gateway to places where he can make a difference.
Rory Saunders

Rory Saunders a civil engineering student at Heriot-Watt University, Edinburgh. His dissertation investigated slope stability analysis through laboratory work, and he is working part time at Ground Developments Limited in the Surveying and Levelling team investigating settlement rates at various sites across Scotland's Central Belt. He is also currently the Heriot-Watt University Hockey Club President.
Gavin Mackay
Gavin Mackay is a Civil Engineering MEng student at Heriot-Watt University, expecting a First Class degree. He has played key roles in a wide range of multidisciplinary design projects throughout his university career and is the president of his sports club.
Sources/References:
Professor T. Malcolm Chrisp's LinkedIn
Eoin MacDonald's LinkedIn
Dan Marek's LinkedIn
Joel Meggs' LinkedIn
Rory Saunders' LinkedIn
Gavin Mackay's LinkedIn
SEPA
This Episode Is Brought to You by ACI

Are you a member of The American Concrete Institute? ACI is a worldwide community of 30,000 professionals, educators, and students in more than 100 countries. It is the premier global community dedicated to the best use of concrete.
Starting on January 1 this year, ACI launched new member benefits. ACI members now have free access — through annual subscriptions — to all ACI University live webinars, free access to 260+ on-demand courses, and unlimited access to the Institute's practices (including all ACI guides and reports) and symposium volumes.
ACI members push the concrete industry further by adapting to new technology and investing in their careers, and are dedicated to improving concrete design, materials, and construction. You do not have to be an ACI member to work in the concrete industry. If you want to exceed expectations in it, there is no better place to be. Whether you are a student just starting or have years under your belt, ACI membership ensures that no matter what changes the world brings, you will be prepared to thrive, and your life's work will last for generations. Right now, ACI is offering a $30 discount on new Individual and Young Professional Memberships — student memberships are free! Join ACI today at concrete.org/PODCAST30.
Please leave your comments or questions in the section below on the submerged floating tube bridge project.
To your success,
Christian Knutson, CEng, P.E., PgMP, FICE, F.SAME
Engineering Management Institute