Podcast: Play in new window | Download | Embed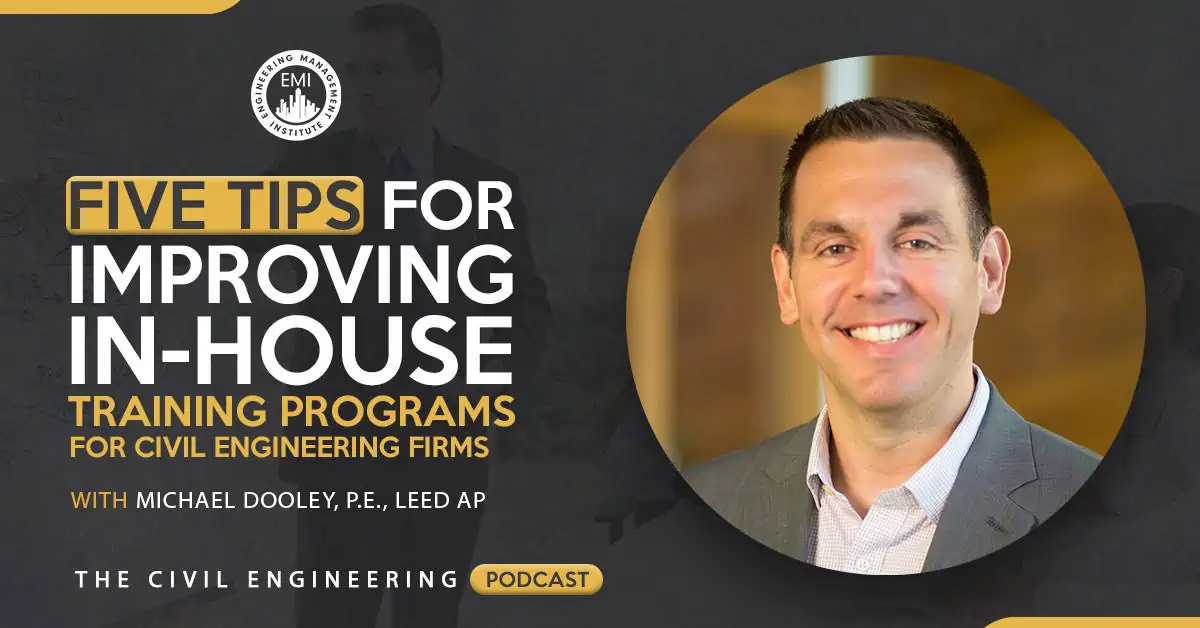 In this episode,  I talk to Michael Dooley, P.E., LEED AP, the Principal at Bayer Becker about in-house training programs for civil engineers. Mike is involved with several professional organizations, including the Urban Land Institute (ULI), National Association for Industrial and Office Parks (NAIOP), University of Cincinnati Real Estate Roundtable, and Tristate Society of Healthcare Engineers.  In this episode, he provides five great tips on how engineering leaders can improve their in-house training programs. 
Engineering Quotes:


Here Are Some of the Questions I Ask Mike:
Proper employee training is important. There's some debate over if in-house training is the best approach. What is your opinion on this?
You have five tips that you would like to share with our listeners about how they can improve in-house training efforts. Tip number 1 is "Do your homework." Talk to us about that one, please.
Tip number 2 is to find a balance between the technical and the human side. What does that mean, and how would one do that?
Tip number 3 is "diversification of thought and experience." What do you mean by that?
Tip number 4 is "emphasis on storytelling." What stories are you referring to here?
Tip number 5 is "rinse and repeat." Explain this statement as related to training?
Any last pieces of advice on internal training programs?
Here Are The Key Points Discussed in This Episode About Improving In-House Training Programs for Civil Engineering Firms:
When deciding if in-house training is a good fit for your firm, you must evaluate what your company is good at and what you are willing to commit time, effort, and energy to in order to train your staff accordingly. Find what your firm is not performing well at and where it would benefit from getting outside help.
Do an extensive survey on how successful your firm is at in-house training. This a great way to find the good areas and the areas you need help with externally. Everyone in your firm wants to learn, and the more you can provide the knowledge, the better it will be for your entire firm.
Tip 1: Do your homework: Talk to your supervisors to find out what the staff needs to learn. Talk to your staff to find out what areas they think need improvement. This approach will also make everyone feel involved in how the in-house training program will be done, and that the company wants to invest in them.
Tip 2: Find a balance between the technical and the human side: Training on the technical things is important, but everyone must interact with other people daily. These skills are essential to daily function. They include skills like conflict management, time management, networking, and active listening. These skills are important to convey your ideas to your colleagues, leaders, and, ultimately, to your client.
Tip 3: Diversification of thought and experience: If you approach the same people, with the same experience, about the same topics, you will continually get the same answers. Build up a panel of people who have different skill sets and experiences. You'll get feedback from different experiences and outlooks, which will spark a good dialogue. Include younger staff members in these dialogues, which will give you a perspective of how things are done from top to bottom in your firm.
Tip 4: Emphasis on storytelling: Personal experience is a great way to drive home a thought or an idea. Putting something personal in your in-house training program goes beyond the generalities and the clichés. It helps the training attendees visualize that they can learn many lessons. These stories drive company culture, keep the training lively, and drive the point home.
Tip 5: Rinse and repeat: You must continually tweak your in-house training program. Do this by getting feedback from your staff and find ways to keep your program interesting. Technology is continually changing, and your programs must be kept up to date. Commit to keeping your in-house training program up to date by making it part of your company culture to keep learning every day.
If you see something that needs fixing, don't wait for it to get fixed. Step up and say something. You are going to help the company, and the leadership will see your commitment to wanting to advance the company.
More Details in This Episode…


About Michael Dooley, P.E., LEED AP
Mike started with Bayer Becker after graduating from the University of Dayton's School of Engineering in May 2003. He serves on the leadership team as a principal and manages the civil engineering operations for Bayer Becker's Over the Rhine office. Mike's team specializes in urban infill/re-development projects and campus improvement projects for colleges and universities. Mike is also very involved with the Cincinnati chapter of the Urban Land Institute, having led and served on several committees since 2011.
Mike lives in Green Township with his wife and two sons. As a family, they love taking in all the great parks and venues that Cincinnati has to offer. Summers are spent around the water ؅— whether it's at the neighborhood pool, on a boat at Lake Norris, or on a beach vacation in Destin. In Mike's free time, he enjoys golf and coaching/playing/watching basketball.
Books Mentioned in This Episode: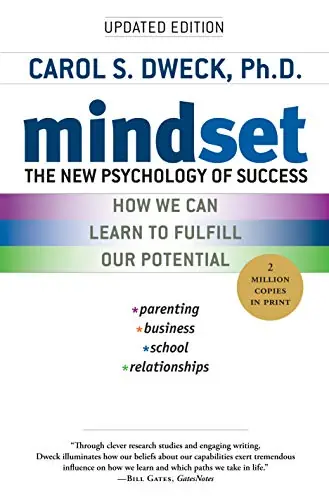 Sources/References:
Urban Land Institute (ULI)
National Association for Industrial and Office Parks (NAIOP)
University of Cincinnati Real Estate Roundtable
Tristate Society of Healthcare Engineers
Bayer Becker
Connect with Mike Dooley on LinkedIn
We would love to hear any questions you might have or stories you can share on improving in-house training for civil engineers.
Please leave your comments, feedback, or questions in the section below.
To your success,
Anthony Fasano, P.E., LEED AP
Engineering Management Institute
Author of Engineer Your Own Success