Podcast: Play in new window | Download | Embed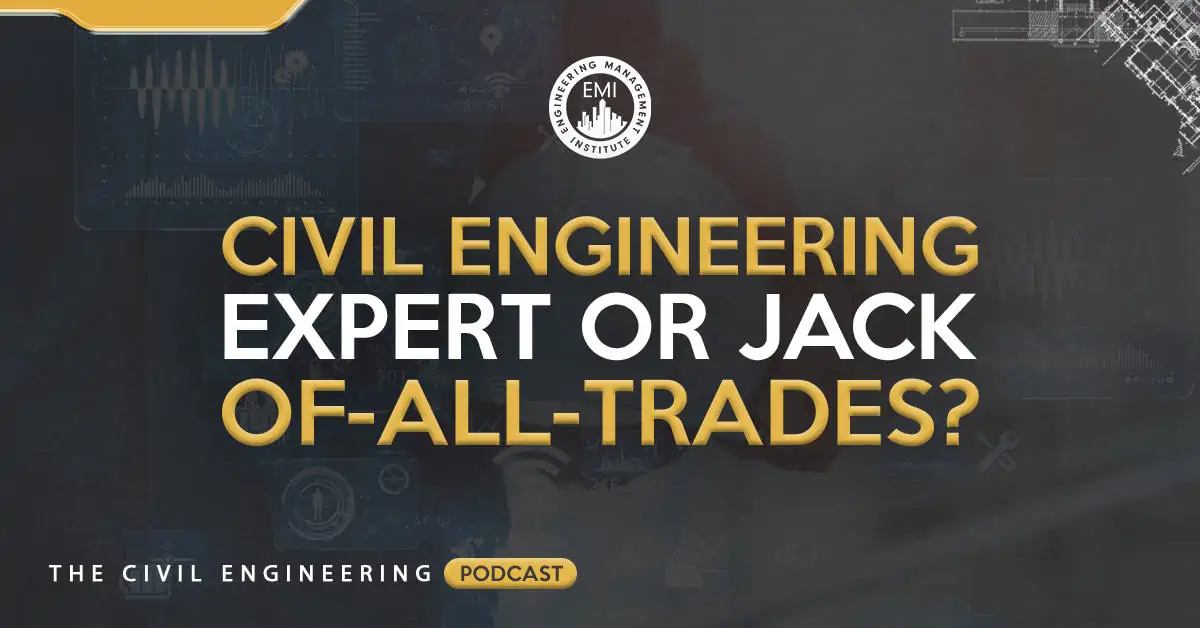 In this episode, I answer a question that I get asked often about whether it is better to be a civil engineering expert or generally knowledgeable in multiple disciplines.

Here Are Some Key Points Discussed in This Episode:
In the world of civil engineering, there are many different disciplines, like transportation, geotechnical, site civil, and water resources, to name a few. For your long-term civil engineering career development, is it better to pick one of the disciplines and become an expert in it or become knowledgeable in many civil engineering disciplines (or as some people like to say, a jack-of-all-trades)?
There is no direct answer to this question because it is highly variable, based on each individual in their career. Their goals or current situation may completely change the answer. Here are a few different scenarios, and you will hopefully fall into one of them.
Early Career Civil Engineer
Recent graduates most likely don't know of all the disciplines in civil engineering. Get exposure to the different disciplines, learn a little about each, and find out which one you like most. The company you work for will have a huge impact on your ability to get exposed to the different civil engineering disciplines. Companies sometimes offer a rotational period for young engineers. They let you try each of the departments or divisions so you can decide which discipline you would like to work in.
Civil Engineering Project Manager
At the project manager level, it becomes advantageous to specialize in a discipline. It is difficult to have a good working knowledge of many different disciplines and to keep up with new guidelines and codes. Focusing on one area can be helpful to your career, company, and your clients.
Working for a Small Civil Engineering Company
If you work for a small civil engineering firm, then it might make sense to be a jack-of-all-trades, even as you progress in your career. The nature of a small firm will require you to do many things. You can still have one area that you focus on, but you must also be open to learning other disciplines. Develop a stable of local consultants in the areas outside of your expertise that you can go to as needed. You will be exposed to all the different aspects of a project from a young age, including talking to clients. It is beneficial to be a well-rounded engineer when you talk to your clients, and understanding many different aspects of civil engineering will be a big confidence booster when you talk to them.
Working for a Mid-Sized to Large Civil Engineering Company
When working in a larger civil engineering company, it is easier to specialize in one specific area. You will have access to experts in other disciplines right in your firm. You will have a source of work and requests in your field of expertise from other staff in your company.
More Details in This Episode…

Sources/References:
ASCE Publication – Ask Anthony: Is It Better to Have a Specific Expertise or Be a Jack-of-All-Trades?
This Episode Is Brought to You by PPI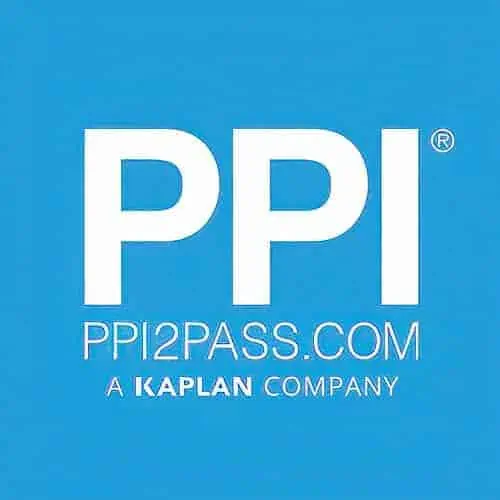 PPI has helped engineers achieve their licensing goals since 1975. Passing the FE and PE exams can open doors to career advancement and new opportunities. Check out PPI's wide range of prep options, including Live Online courses, OnDemand courses, and digital study tools to help prepare you to pass your licensing exam. Check out PPI today at ppi2pass.com to see all the options available for FE and PE exam prep.
We would love to hear any questions you might have or stories you can share on if you prefer to be a civil engineering expert or a jack-of-all-trades in your engineering career.
Please leave your comments, feedback, or questions in the section below.
To your success,
Anthony Fasano, P.E., LEED AP
Engineering Management Institute
Author of Engineer Your Own Success