Podcast: Play in new window | Download | Embed
In this episode, I talk to Mary Lamie, P.E., the Executive Vice President of The St. Louis Regional Freightway, Bi-State Development, about how supply chain disruptions are affecting engineers and the projects they work on. We also touch on infrastructure investment and some of the latest developments in the freightway to support workforce development.
Engineering Quotes:


Here Are Some of the Questions I Ask Mary:
What's your role in setting infrastructure priorities and how is it tied to the supply chain?
How do supply chain disruptions affect engineers and the projects they work on?
Which technologies have the biggest impact on supply chain performance?
How does infrastructure influence site selection for the manufacturing and logistics industries?
What is the importance of multimodal connectivity and its importance from an infrastructure perspective?
Can you provide us with an example of infrastructure innovation, as well as states and regions working together to support infrastructure investment?
Can you talk more about workforce development and some of the latest developments in freightway to support workforce development?
What final piece of advice can you give engineers out there to help mitigate the effect that supply chain disruptions have on their projects?
Here Are Some Key Points Discussed in This Episode About How Supply Chain Disruptions Are Affecting Civil Engineers:

Upgrading the Merchants Rail Bridge enables two trains to cross it at the same time, improving efficiency. In turn, the barge industry said their number one project is the Merchant's Rail Bridge because their barge rates are tied to having cost-effective rail rates. This shows that the weakest link in a supply chain is the most critical part. Having a testimony like this allows the elected leaders and D.O.T.s to be more effective when setting the transportation priorities because one project impacts all the modes of transportation.
There were already supply chain issues and congestion building up before the pandemic, and work was being done to mitigate supply chain disruptions. Civil engineers can be part of the solution by finding ways to use all modes of transportation for their projects.
Developing the technology of the predictability of freight movement has been focused on and has made significant advancements in recent years. It can predict if there is or will be a supply chain disruption in real time. It will help freight companies be prepared for disruptions and find alternative freight methods when needed to keep the supply chain moving forward.
Freight and manufacturing companies are looking for locations near infrastructure. They are looking for locations that have the efficiency, mobility, and predictability of all modes of transportation because it has a big impact on the costs involved.
The efficient infrastructure supports multimodal flexibility and connectivity that allows traders to take advantage of the infrastructure efficiently. Traders look for regions that can provide them with multiple transportation choices to avoid supply chain disruptions as far and as much as possible.
The St. Louis region is partnering with other ports along the Mississippi River to establish new options for transporting container cargo. It will result in a large cost saving because the inland water system is already the cheapest mode of transportation, and the vessel will be able to transport around 2,300 containers at a time. The ports are in the process of coordinating the infrastructure and could be ready to provide this new option of transportation by the end of 2025.
Freightway is supporting workforce development by taking part in public-private partnerships, where their transit operators work with tenants in the industrial parks to help them be more efficient. Offering your staff transit passes can be used as a benefit to enhance staff retention because it offers an easy way for industrial park employees to get to work.
Civil engineers can help mitigate the effect that supply chain disruptions have on their project by thinking more like distributors and carriers, which will help improve the logistics systems. It involves thinking in terms of predictability and reliability and the challenges those companies are facing.
More Details in This Episode…

About Mary Lamie, P.E.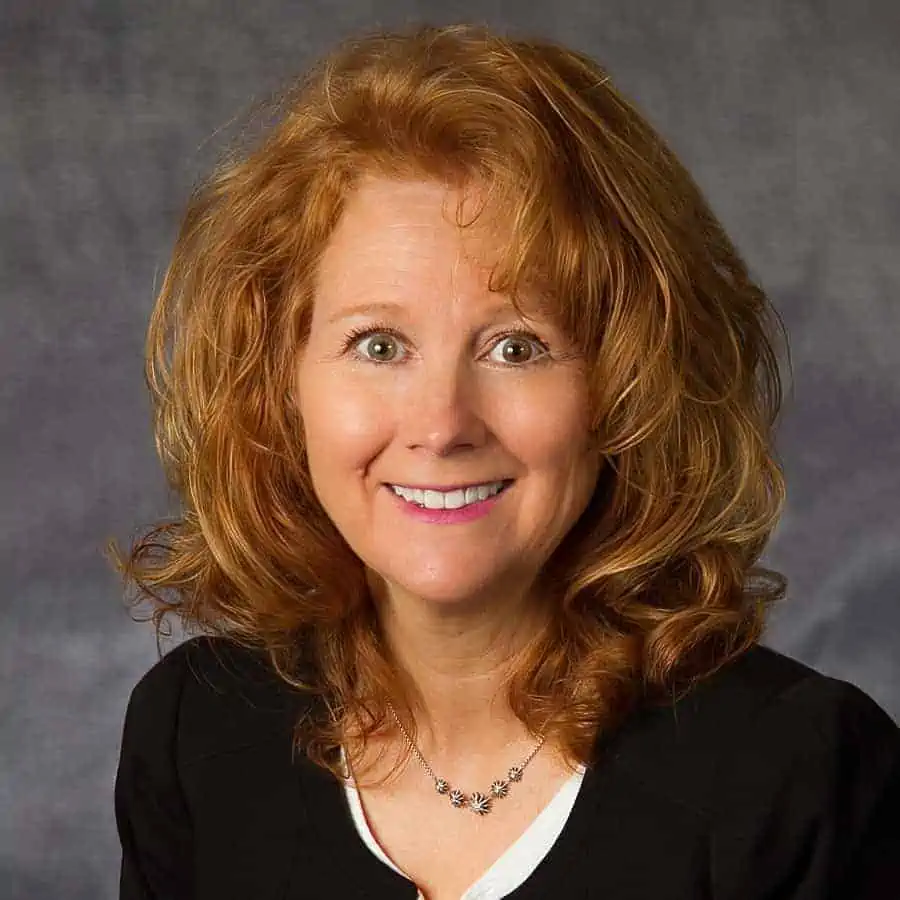 The St. Louis Regional Freightway is led by Executive Vice President – Multi-Modal Enterprises, Mary Lamie.
Mary Lamie was selected to lead the St. Louis region's new freight district in July 2015. As Executive Vice President –Multi-Modal Enterprises, she is responsible for evaluating the freight needs of the bi-state region and the freight network's operational status. She develops public-private partnerships and creates the foundation for planning, marketing, and advocacy of the bi-state region as a national freight hub.
Mary is a professional engineer with over 25 years of experience in transportation, engineering, and management, including 22 years with the Illinois Department of Transportation. For the last seven years of her time with IDOT, she served as Deputy Director of Highways Region 5 Engineer, where she was responsible for 27 counties in southern Illinois, 3,300 lane miles of state highways, and 1,700 bridges. Her engineering and project management experience includes a wide variety of transportation projects that require extensive coordination with local, state, and national leaders. Her efforts have also focused on working with governmental agencies and the private sector to develop transportation priorities and funding strategies.
Mary received her Bachelor of Science in civil engineering from the University of Missouri-Columbia and her Master of Science degree in civil engineering from the University of Missouri Science and Technology.
She has been recognized by the St. Louis Business Journal as a Woman of Influence and, in 2020, Mary was selected as one of the recipients of Supply & Demand Chain Executive magazine's inaugural Women in Supply Chain Awards.
Books Mentioned in This Episode:
The Immortal Life of Henrietta Lacks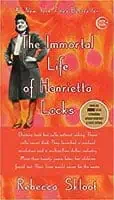 Sources/References:
St. Louis Regional Freightway
Maritime Administration
U.S. Department of Agriculture
U.S. Department of Transportation
American Patriot Holdings, LLC.
Connect with Mary Lamie, P.E., on LinkedIn
This Episode Is Brought to You by PPI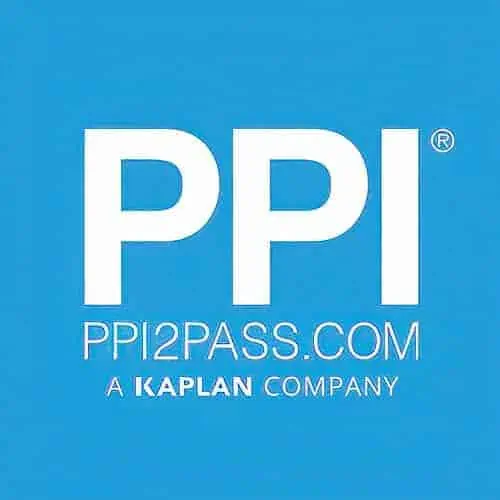 PPI has helped engineers achieve their licensing goals since 1975. Passing the FE and PE exams can open doors to career advancement and new opportunities. Check out PPI's wide range of prep options, including Live Online courses, OnDemand courses, and digital study tools, to help prepare you to pass your licensing exam. Check out PPI today at ppi2pass.com to see all the options available for FE and PE exam prep.
We would love to hear any questions you might have or stories you can share on how supply chain disruptions are affecting the projects you work on.
Please leave your comments, feedback, or questions in the section below.
To your success,
Anthony Fasano, P.E. LEED AP
Engineering Management Institute
Author of Engineer Your Own Success