Podcast: Play in new window | Download | Embed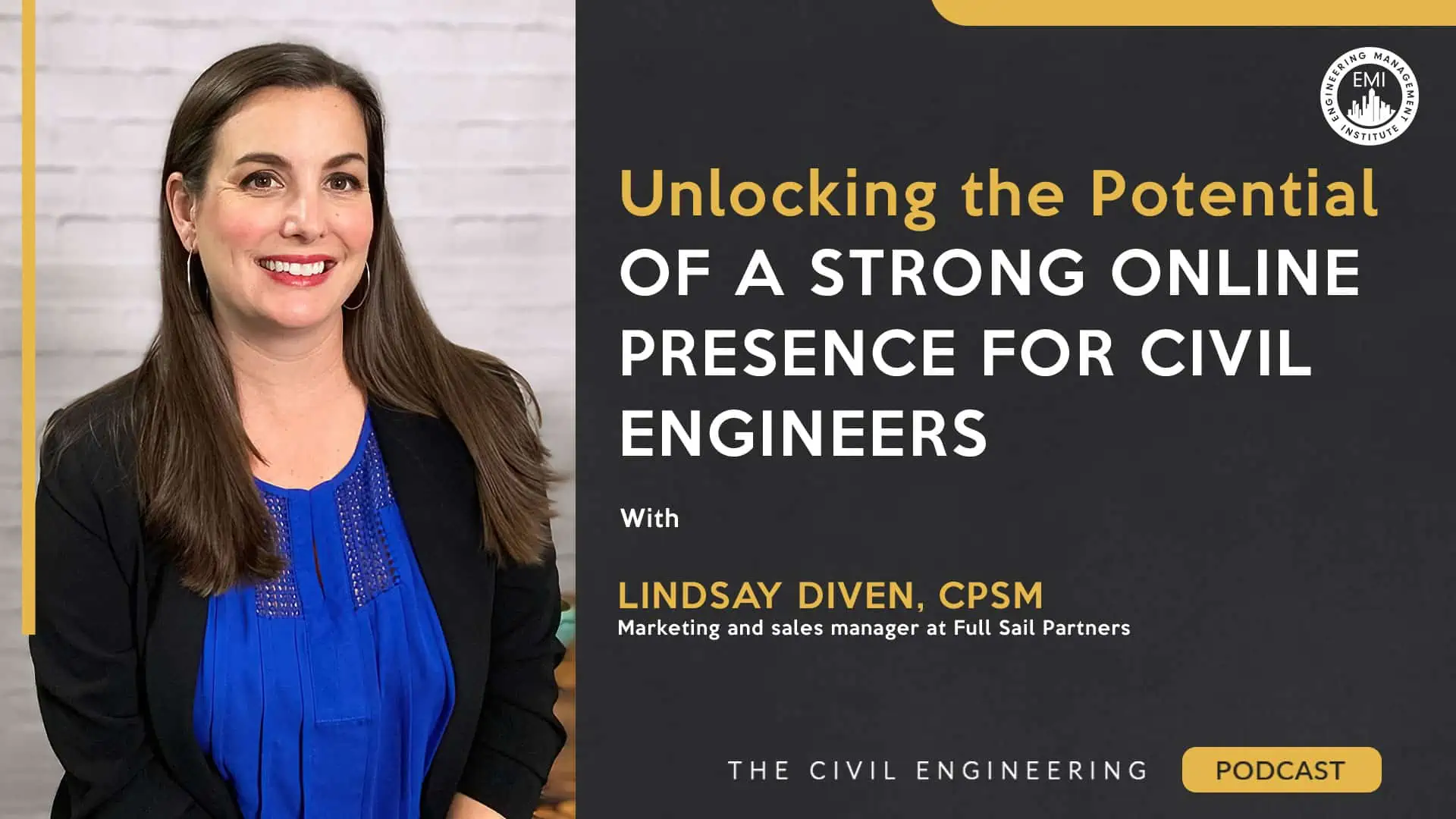 In this episode, I speak with Lindsay Diven, CPSM, a marketing and sales manager at Full Sail Partners and the host of the podcast "Marketers Take Flight.", about the significance of developing a robust online presence. We discuss the importance of social media, the steps firms can take to enhance their online visibility, and how to create an effective social media marketing plan.
Engineering Quotes:

Here Are Some of the Questions I Ask Lindsey:
Why is having a social presence important for civil engineering leaders?
What steps can engineering firms take to enhance their online visibility and demonstrate their expertise?
If engineering firms only have 10 minutes per week to establish an online presence, what are some strategies they can implement?
How can a strong online presence help engineering firms gain their clients' trust?
Could you provide some tips for creating an effective social media marketing plan for an engineering business?
What final advice would you offer civil engineers seeking to establish an online presence?
Here Are Some Key Points Discussed in This Episode About Unlocking the Potential of a Strong Online Presence:
The main reasons for the importance of building an online presence are the shift toward digital marketing trends before the pandemic, the acceleration of this trend during the pandemic, and the changing preferences of younger generations who prefer to go online to find information and experts. Social media plays a key role in boosting search results and building visibility online.
Having a LinkedIn page and a website are crucial steps for engineering firms to become more visible online and show their expertise. They argue that younger generations prefer to find information and experts online, and having a company page on LinkedIn can legitimize the company. It is important to have an up-to-date website with clear information about services, example projects, and team members, as clients and potential employees often search for this information online.
Engineering leaders must follow and connect with current and previous clients, teaming partners, and industry peers on LinkedIn. By spending five minutes each week engaging with their content through comments, they can amplify their reach and have two-way conversations while maximizing their time. Ensure to comment intelligently rather than just liking posts.
Sharing job site videos and behind-the-scenes content on social media platforms like LinkedIn will give clients a pulse on what your company is doing and show the process. By doing this, it adds credibility and positions your company as an expert in its field.
Pick one social media platform to start with, and be consistent with posting at a set frequency. It's important to decide who the posts are for, such as clients or potential employees, and to have different types of posts in buckets or pillars, such as behind-the-scenes or client spotlight, to provide variety and engagement.
Do not be afraid to start using social media, because there is no wrong way to do it. Start with one social channel, connecting with people you already know in real life, and interacting with them to make it less intimidating.
More Details in This Episode…

About Lindsay Diven, CPSM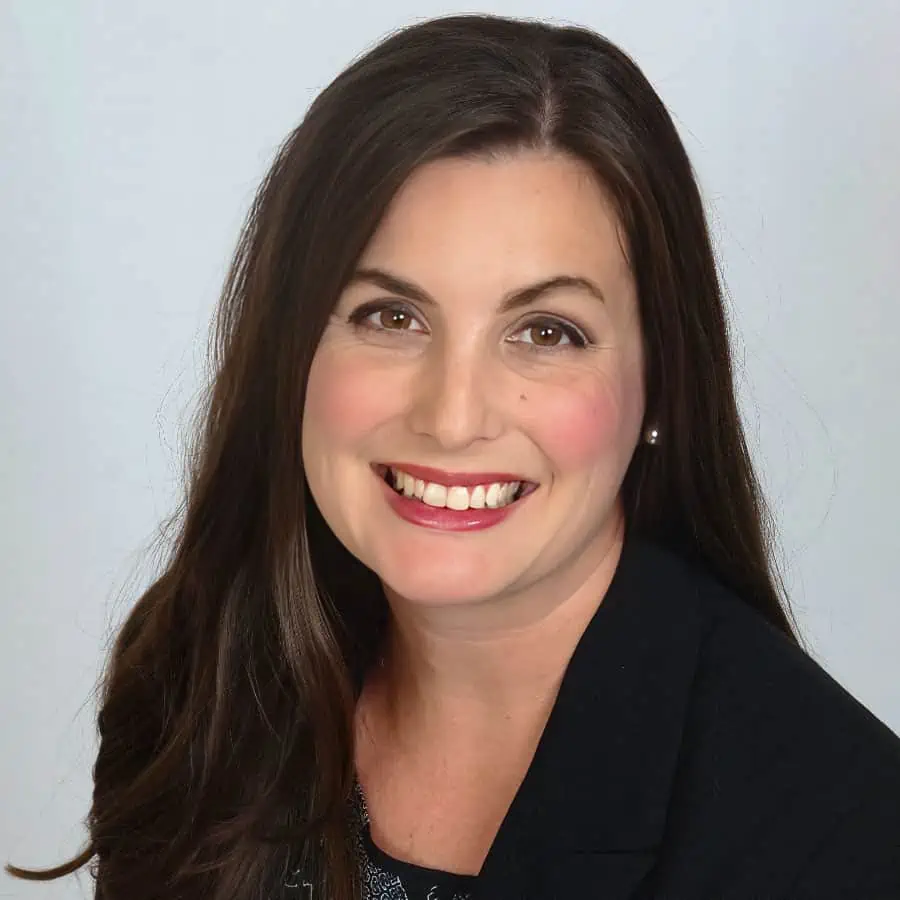 For more than 17 years, Lindsay has worked with architecture and engineering firms to build sales and marketing strategies that resulted in increased revenue growth and profit. This included serving as a marketing director and principal for a 300-person A/E firm. In that role, she was a member of the executive team responsible for leading the firm's marketing and business development strategy and oversaw six market lines with a team of 16 sales and marketing professionals.
Now she is the marketing and sales manager for Full Sail Partners. She oversees marketing campaigns to position the firm as a leading provider of Deltek Vantagepoint and Blackbox Connector software solutions and business consulting for A/E/C firms.
She is also the founder of Marketers Take Flight, an A/E/C-industry-specific marketing and business development training company, hosts a podcast by the same name, and is the creator of The Proposal Pro Course.
Outside the office, she is married to an amazing man, has two kids, and a labradoodle; attempts to work out regularly; and enjoys a glass of wine. She's addicted to real estate investing and her beloved Florida Gators.
Books Mentioned in This Episode: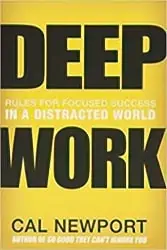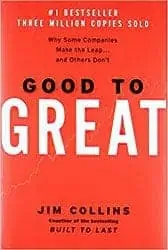 The Five Dysfunctions of a Team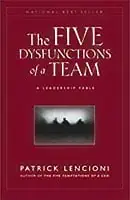 Sources/References:
Full Sail Partners
Marketers Take Flight
LinkedIn
The Full Focus Planner
Connect with Lindsay Diven, CPSM, on LinkedIn
This Episode Is Brought to You by Simpson Strong-Tie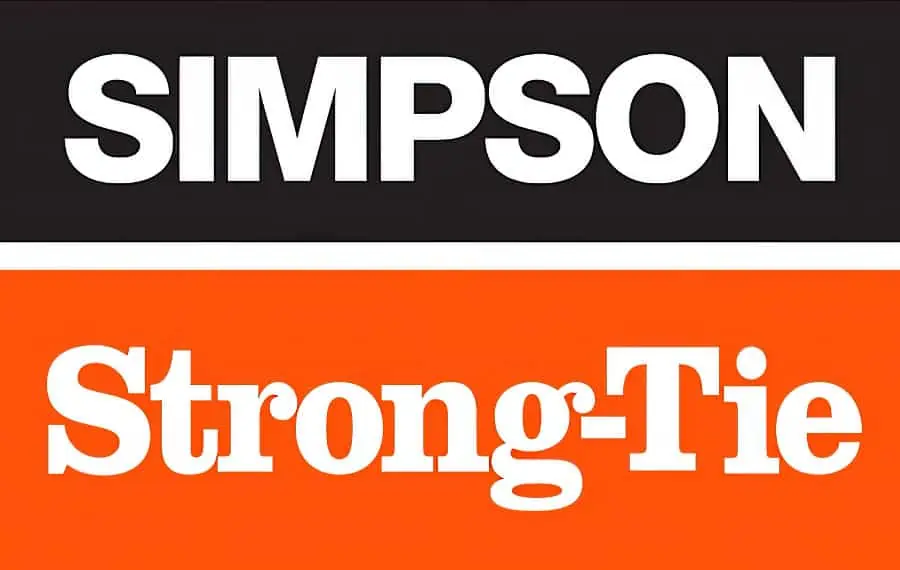 Simpson Strong-Tie is a building-industry leader committed to helping people design and build safer stronger homes, structures, and communities. Our employees are passionate about innovative technology, engineering, and building a better world. We believe true success is achieved together. Come build with us at strongtie.com.
We would love to hear any questions you might have or stories you can share on how you grow your online presence.
Please leave your comments, feedback, or questions in the section below.
To your success,
Anthony Fasano, P.E., LEED AP
Engineering Management Institute
Author of Engineer Your Own Success