Podcast: Play in new window | Download | Embed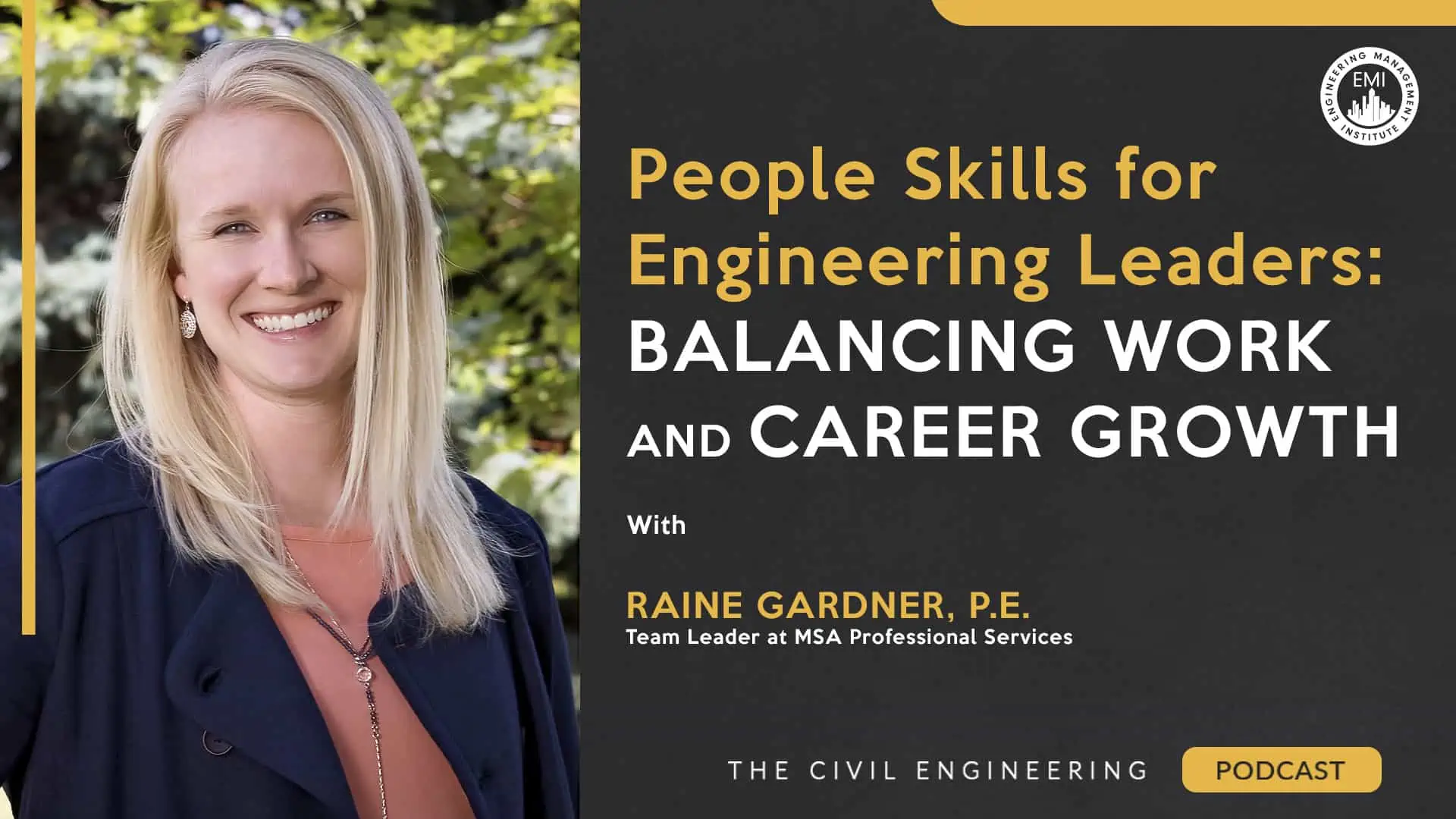 As we celebrate Women's History Month, this episode features an inspiring conversation with Raine Gardner, P.E., Team Leader at MSA Professional Services. The theme for this year's Women's History Month is "Women who tell stories," and Raine shares her own story, along with invaluable insights and experiences on the significance of people skills in engineering leadership, maintaining work-life balance, career pathing, and fostering professional growth. Additionally, she offers excellent tips and strategies for cultivating a growth mindset and enhancing leadership skills.
***You can view the video version of this episode here.***
Engineering Quotes:


Here Are Some of the Questions I Ask Raine:
Could you share your experience managing a team of multidisciplinary professionals? What challenges did you face, and how did you overcome them?
In your opinion, how do people skills play a crucial role in engineering leadership? Can you give some examples from your personal experience?
As a Board Member of your firm, how has your role evolved? How has your experience as a Board Member impacted your leadership skills?
Balancing work and personal responsibilities can be challenging, especially in leadership roles. Can you talk about how you achieve work-life balance, and what that looks like for you?
How do you delegate work and coach your team for success?
Can you discuss the considerations of career pathing in technical versus leadership roles? How did you navigate this transition, and what advice would you give to someone in a similar position?
What has supported your leadership growth, and how have these experiences impacted your leadership abilities?
How do you maintain a growth mindset and continue to improve your leadership skills? Can you share any specific strategies or practices that have been particularly beneficial to you?
Here Are Some Key Points Discussed in This Episode About People Skills for Engineering Leaders: 
Leading remotely during COVID-19 presented unique challenges for team leaders. They had to build trust with staff individually, work effectively with diverse professionals, and foster collaboration through conferences and presentations. Building a cohesive team took time, effort, and identifying strengths and challenges.
As a leader, it's important to resist the urge to solve problems for team members and instead work with them to develop their solutions. This requires asking the right questions and cultivating an environment where team members can grow and achieve their goals. Making the transition from being an engineer to a leader involves a change in values and a focus on the human side of leadership.
The company's board has a clear strategic focus on the direction and approach to be taken to achieve its goals. Comprising of internal and external members, the board leverages their collective experience and insights to guide the company toward success. The company prioritizes future planning to remain resilient and adapt to changes in the economy and industry.
Finding a balance between work and personal life is not always possible, but creating a rhythm that includes time for self-care and setting boundaries is essential. It can be challenging to disconnect from work, but it's important to find time to be present with family and to recharge through activities such as cross-country skiing or other forms of self-care.
Companies should recognize and reward employees who choose to take different career paths, whether it be technical or leadership positions, as they all play important roles in the success of projects and the company.
Leaders need to understand themselves first and what motivates them, as well as continuously work to improve their people skills and round themselves out in areas such as empathy to effectively lead and work with their team. It's okay to seek help and bounce ideas off of other leaders to avoid mistakes and find the best solutions for the team and the company.
Constantly pushing oneself out of your comfort zone and staying updated on new processes and technologies is important for leaders to be able to relate to their team and tackle new opportunities. It's also essential for leaders to regularly assess and strengthen their areas of weakness.
More Details in This Episode…

About Raine Gardner, P.E.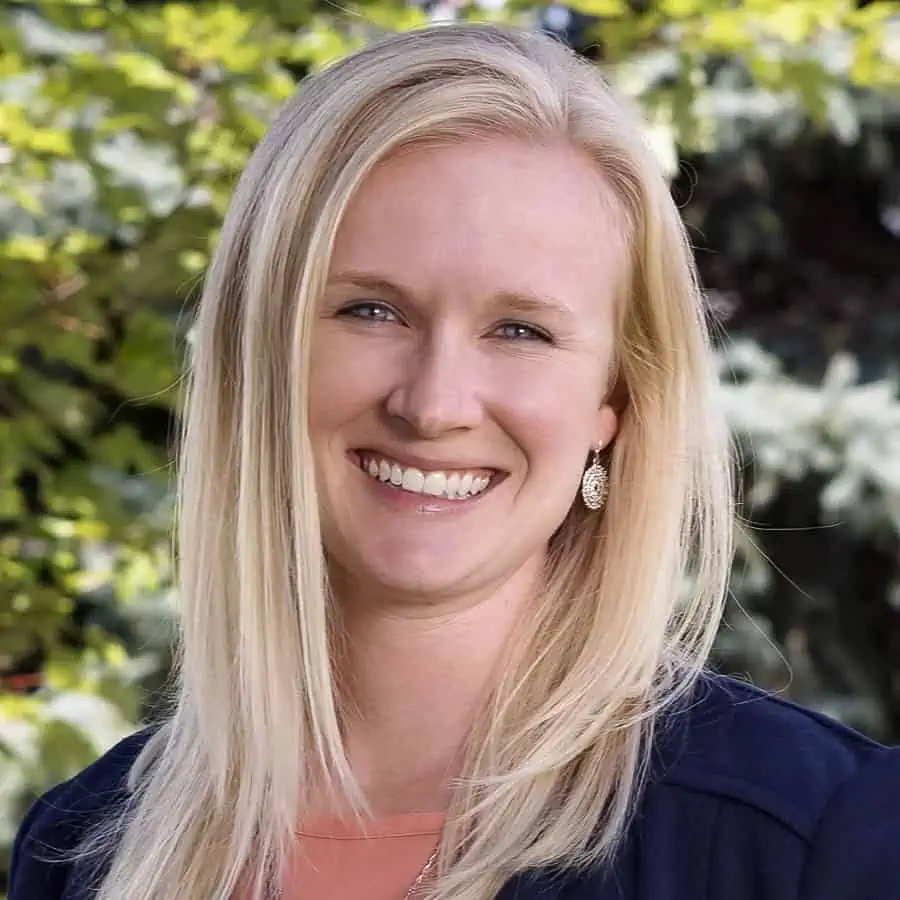 Raine is a team leader for MSA's Land service line, a member of our board of directors, and a senior project engineer at our Baraboo, Wisconsin, office. With her background in municipal and transportation engineering, she helps governments and municipalities plan, design and construct various infrastructure systems.
Roadway and utility design, park and recreational design and development, waterfront experience, grant administration, permitting, and construction are among Raine's long list of offerings to our clients. She worked to complete several projects in Lake Delton, Wis., such as the reconstruction of Canyon Road which involved utility design, right-of-way acquisition, steep topography, and construction challenges—a project that was, and still is—a highlight within the community.
Raine continues to enhance her expertise through active leadership in our Parks and Recreation Community of Practice (CoP). This group of professionals gathers and shares knowledge about the park and recreational projects and applications. By sharing information about best practices between professionals, the group can provide excellent park, trail, and waterfront development on all related projects. Some of Raine's park and recreation projects include Erb Park and Pool in Appleton, Wis., Riverside Park in Mauston, Wis., Town of Rome's Splashpad Project in Rome, Wis., and Newport Park in Lake Delton, Wis., located on the Wisconsin River. Meeting clients' needs and desires for these types of projects are challenges she enjoys as they return beneficial, long-lasting rewards to the communities in which they are developed.
Raine holds both a B.S. in civil engineering from Michigan Technological University and an M.S. in civil engineering from the University of Wisconsin-Madison. She is a licensed professional engineer in Wisconsin, Minnesota, Michigan, and Iowa—as well as a member of the American Society of Civil Engineers, Wisconsin Parks and Recreation Association, and National Recreation and Parks Association.
Books Mentioned in This Episode:
The 5 Laws That Determine All of Life's Outcomes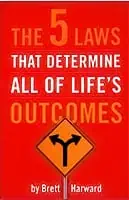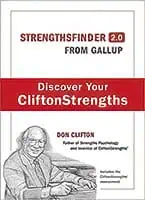 Sources/References:
MSA Professional Services
Connect with Raine Gardner, P.E., on LinkedIn
This Episode is Brought to You by:

PPI
PPI has helped engineers achieve their licensing goals since 1975. Passing the FE and PE exams can open doors to career advancement and new opportunities. Check out PPI's wide range of prep options, including Live Online courses, OnDemand courses, and digital study tools, to help prepare you to pass your licensing exam. Check out PPI today at ppi2pass.com to see all the options available for FE and PE exam prep.
Keller

Keller develops innovative, practical, and cost-effective solutions to geotechnical challenges, including deep foundations, ground improvement, groundwater control, liquefaction mitigation, releveling structures, slope stabilization, support of excavation, underpinning, and instrumentation and monitoring. Keller is the largest geotechnical specialty contractor in the world with over 60 offices throughout the U.S. and Canada. For more information, visit keller-na.com.
We would love to hear any questions you might have or stories you can share on how engineering leaders can use people skills for balancing work and career growth.
Please leave your comments, feedback, or questions in the section below.
To your success,
Anthony Fasano, PE, LEED AP
Engineering Management Institute
Author of Engineer Your Own Success