Podcast: Play in new window | Download | Embed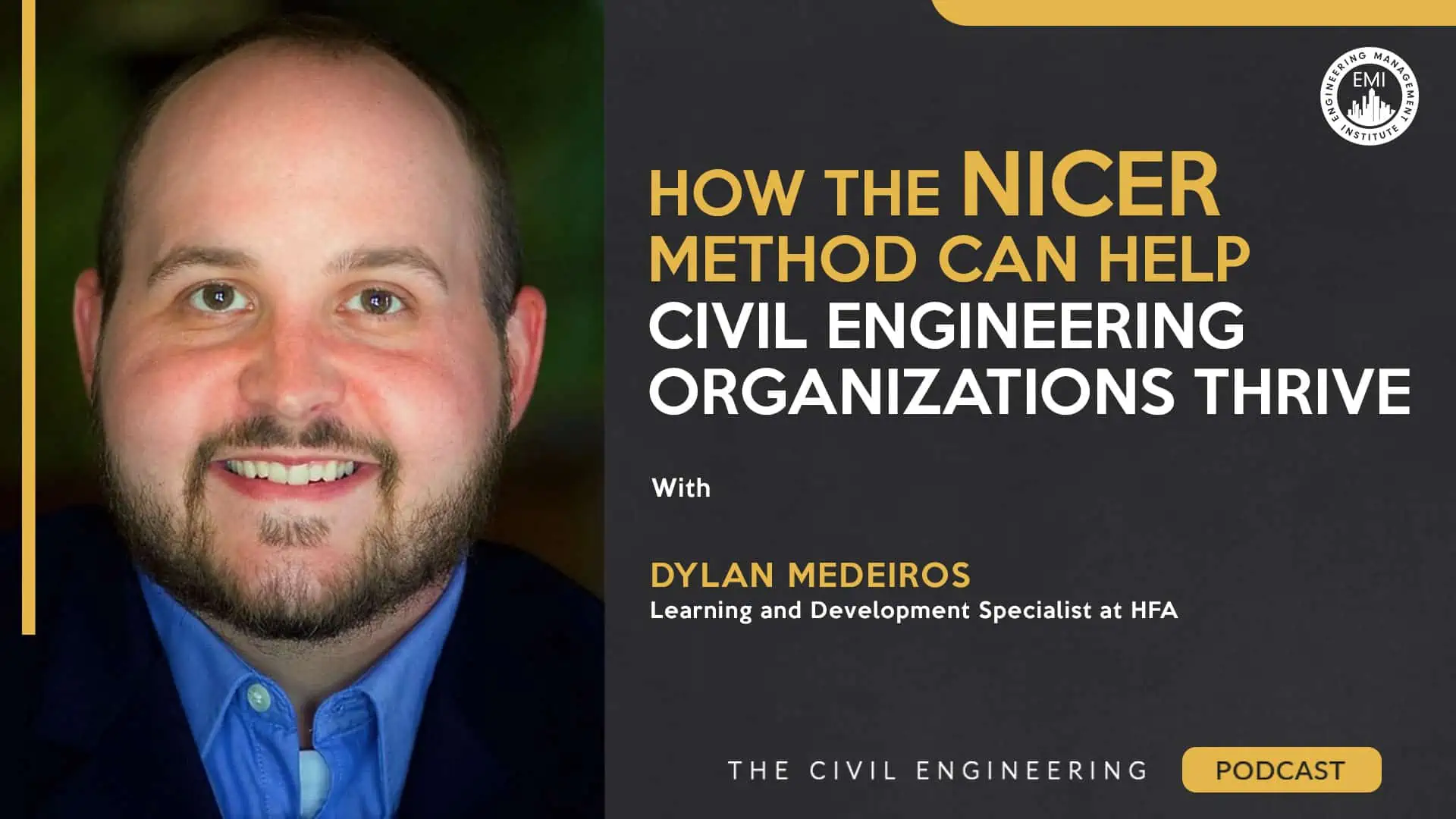 In this episode, I talk with Dylan Medeiros, a learning and development specialist at HFA, about the intriguing origin story of the NICER method. Dylan breaks down the method's steps and explains how it can benefit both civil engineering individuals and organizations. We also talk about the future of learning and development in the engineering field.
***The video version of this episode can be viewed here.***
Engineering Quotes:


Here Are Some of the Questions I Ask Dylan:
What are the foremost challenges faced by civil engineers and AEC professionals in terms of ongoing learning and development within the industry today?
How can you effectively communicate the value of a company's learning and development program, which not only enhances your professional skills but also benefits your personal life, including skills like communication, listening, productivity, and time management?
How do companies attract, retain, and develop employees by offering robust learning and development programs that foster loyalty among their workforces?
Could you explain how the NICER method for talent development can benefit civil engineers or AEC professionals?
How can managers ask employees about their needs and succession planning while making sure the learning and development program is valuable enough to motivate them to invest billable hours?
How does offering freely accessible content help establish credibility and build trust with potential clients, leading them to reach out for assistance with their learning and development needs?
Having explored the aspects of needs, incentive, and credibility in the NICER method, what component should we turn our attention to next?
Could you explain the meaning of the "R" in the NICER method?
Can you provide an example or discuss how an individual professional can apply the NICER method to develop their skills and advance in their career?
Here Are Some Key Points Discussed in This Episode About the NICER Method:
One of the key challenges in the AEC industry is resistance to adapting to new work styles. This resistance is particularly pronounced due to the presence of four different generations in the workforce. It also stems from a lack of clear direction in aligning learning and development efforts with the evolving work environment. Furthermore, remote work has blurred the lines between personal and professional life, making it challenging to define clear boundaries. Lastly, professionals are increasingly seeking autonomy and control over their work hours, making traditional office setups less appealing.
The main principle of learning and development is to prioritize holistic growth in individuals. This means focusing on both their professional and personal development. Success in the industry goes beyond technical skills — it involves nurturing well-rounded individuals who are appreciated for their contributions and positive interpersonal qualities.
One crucial aspect to consider is that people often resist training not because they inherently dislike learning or development, but primarily because they dislike unengaging, checkbox-style training that lacks real-world application and support from leadership and peers, which has contributed to the negative connotation associated with the term "training."
The NICER method begins by understanding employees' needs beyond job descriptions. It involves developing skills that enable them to replace their leaders, fostering buy-in by considering the whole person, and addressing incentives to ensure active engagement in the development process.
Effective learning and development programs must connect with individuals on a deeper level, moving beyond event-based discussions. Building credibility and rapport by actively engaging in their world and showing genuine interest in their growth is essential for making training meaningful and impactful.
Humans are wired to form connections through media, like feeling close to TV characters or podcast hosts, creating parasocial relationships that resemble friendships or family bonds, and showcasing our innate need for connection and conversation across diverse platforms.
The "E" in NICER stands for "evolution." It means adjusting training methods. Traditionally, some get leadership training and others get support role training, but this has limitations. Pursue change by offering organization-wide training on topics like time management, involving voices at all levels to understand real issues, and embracing openness to evolve.
The "R" in NICER represents "relationship," emphasizing the importance of actively building a genuine connection with individuals to understand their needs, motivations, and credibility. Without a strong relationship, training and development efforts lack authenticity and may not yield desired results, highlighting the significance of being genuinely invested in the growth of others.
Master the skill of effectively transferring your knowledge and processes to others. Understand your current capabilities and define your career goals based on what truly excites you. Avoid imposing roles that individuals may not desire; instead, inquire about their preferred leadership and development path. The NICER method emphasizes aligning your strengths, values, and passions for a personalized professional evolution.
More Details in This Episode…

Burns & McDonnell

At Burns & McDonnell, our engineers, construction and craft professionals, architects, planners, technologists, and scientists do more than plan, design, and construct. With a mission unchanged since 1898 — make our clients successful — our more than 13,500 professionals partner with you on the toughest challenges, constantly working to make the world an amazing place. Each professional brings an ownership mentality to projects at our 100% employee-owned firm, which has safety performance among the top 5% of AEC firms. That means we think like owners, working through each challenge until it's resolved, meeting or exceeding our client's goals. Find out more about Burns & McDonnell here: burnsmcd.com/careers
PPI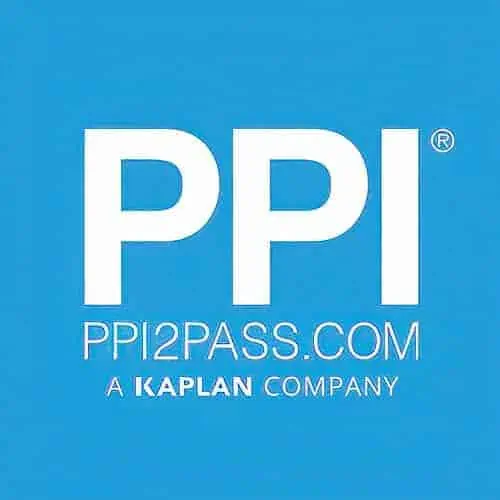 PPI has helped engineers achieve their licensing goals since 1975. Passing the FE and PE exams can open doors to career advancement and new opportunities. Check out PPI's wide range of prep options, including Live Online courses, on-demand courses, and digital study tools, to help prepare you to pass your licensing exam. Check out PPI today at ppi2pass.com to see all the options available for FE and PE exam prep.
We would love to hear any questions you might have or stories you can share on how the NICER method has helped your civil engineering organization thrive.
Please leave your comments, feedback, or questions in the section below.
To your success,
Anthony Fasano, P.E., LEED AP
Engineering Management Institute
Author of Engineer Your Own Success