Podcast: Play in new window | Download | Embed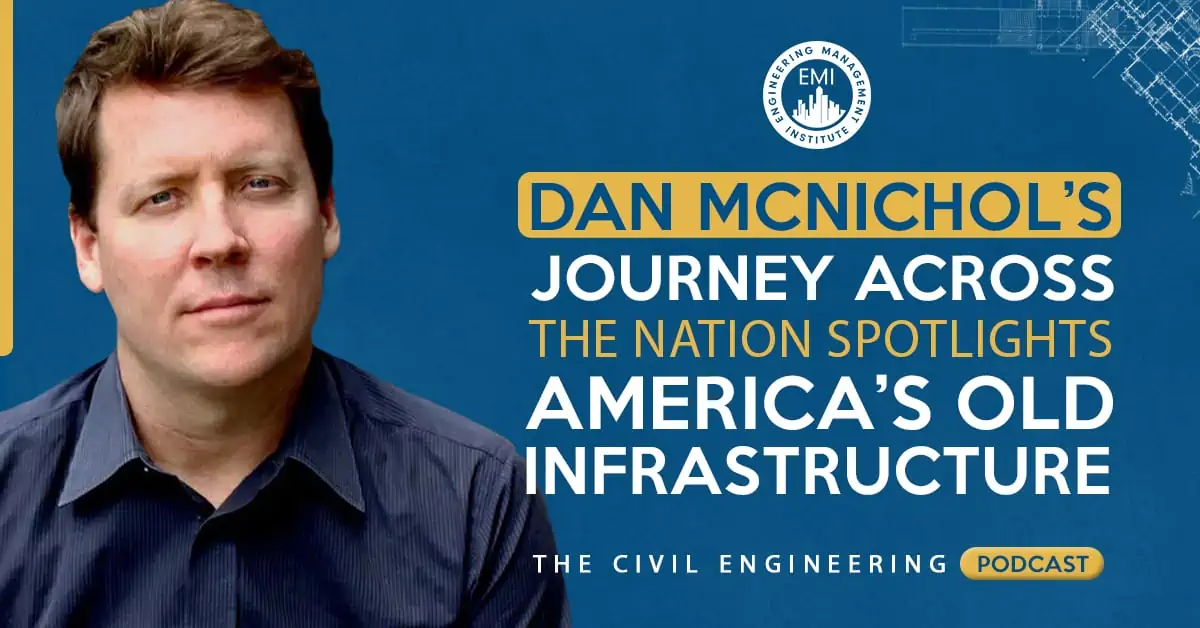 In episode 030 of The Civil Engineering Podcast, I interview Dan McNichol, a number one best-selling author and an award-winning journalist who recently created and completed a year long national media tour in a 1949 Hudson that advocated for the rebuilding of the nation's vital civic systems with the tag: "America's infrastructure is as old, rusty and energy defunct as this original Detroit lead-sled."  The conversation previews Dan's upcoming keynote speech at the Society of American Military Engineers (SAME) 2016 Joint Training Conference & Expo which will be this May in Arizona.
Quotes to think about:



Here are some highlights from our conversation:
It is important to do something, take ownership and take action to make others aware of the infrastructure situation.
Infrastructure is local, everyone owns it.
Engineers should go beyond just sitting around. They have to go out and get and start a movement and communicate with the citizens, as the public wants to know what is happening with the infrastructure of the world and they want to give their input on what would be helpful for them.
Engineers are the most responsible party to get the message out about how our systems are failing and how we need to rebuild.
Almost every opportunity that is offered to an engineer should be taken. We sometimes sit on our successes and we don't expound upon them.
When you take the initiative to take action, you have to have faith that at some point it will work out.
Engineering is writing and we don't make that connection enough. If you can't communicate what you are doing, you probably won't succeed.
More details in this episode…
About Dan McNichol
Dan McNichol is a number one best-selling author and an award-winning journalist. His published books, articles and thought-leadership work focuses on mega construction projects in the United States and around the world.McNichol's 33 state, 12,000 mile circumnavigation of the United States culminated in a successful statewide ballot initiative that now provides nearly 2 billion dollars of new funding for Texas's transportation projects as part of the Lone Star State's annual budget. Texan voters approved the measure by over 80%. McNichol worked on the landslide with funding and support from the Associated General Contractors of America (AGC) and the Texas Good Road's Association.
The American Society of Civil Engineers (ASCE) named McNichol as one of nation's outstanding journalists in 2014 and previously in 2003. He is the recipient of the Robert F. Boger Award for outstanding construction writing for his chronicling of the catastrophic I-35W bridge collapse. His writing and work have appeared in many publications including: The New York Times, USA Today, and Engineering News Record (ENR). He was honored with a PhD in Engineering and Technology for his publications and his contributions to the engineering and construction industries.
A former White House Appointee, he served the President of the United States on transportation and Infrastructure policies. Immediately following his service to The White House McNichol was a chief spokesperson for one of the nation's largest civil projects known as The Big Dig.McNichol is a frequent contributor to worldwide media outlets including: ABC World News, CBS News, CNN, Fox News, British Broadcasting Corporation (BBC) network, China Central Television (CCTV), TV Tokyo, MSNBC and PBS's The NewsHour, National Geographic Channel, Discovery Channel, History Channel and a frequent voice on National Public Radio (NPR).
This Spring the National Geographic Channel is scheduled to feature McNichol's year long exploration of the nation's infrastructure in a special film titled: Driving America.
Sources/References:
2016 Joint Engineer Training Conference & Expo
This episode is brought to you by PPI, the leader of civil engineering FE or PE exam preparations. Use promo code CIVIL for 20% discount at PPI2Pass.com/coach.
Books mentioned in this episode: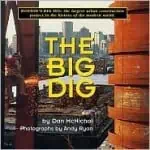 Please leave your comments, feedback or questions in the section below on how you have developed your skills as a seller-doer.
To your success,
Anthony Fasano, PE, LEED AP
Engineering Management Institute
Author of Engineer Your Own Success