Podcast: Play in new window | Download | Embed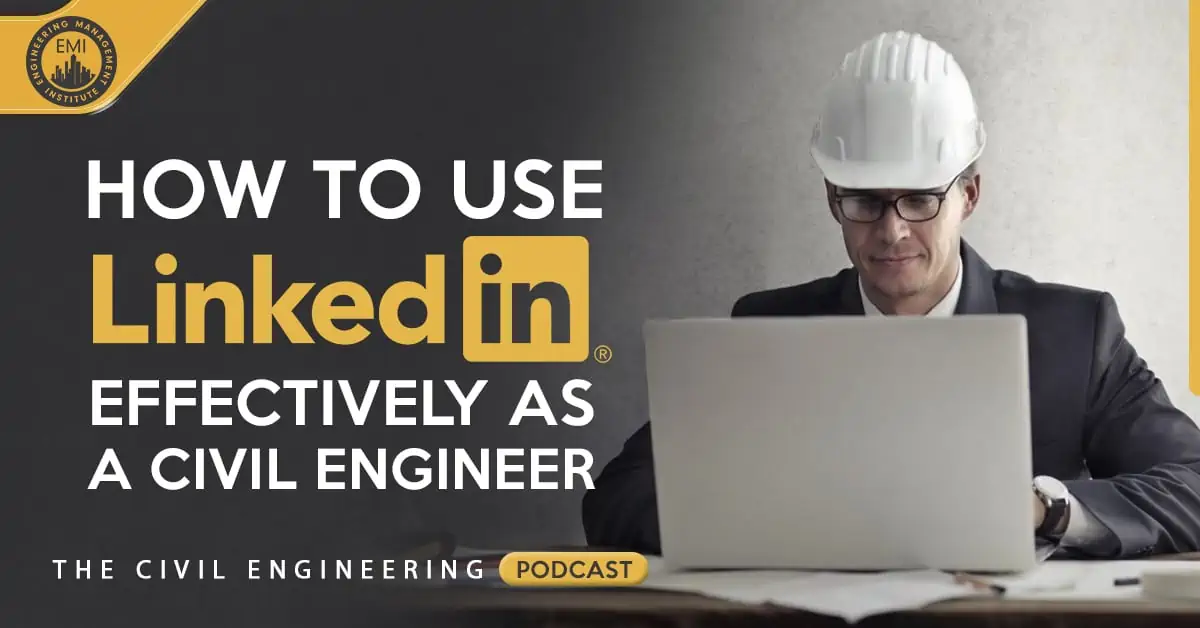 In episode 031 of The Civil Engineering Podcast, I interview Richard Poulin, a resume writer and marketing professional with 12 years experience, as well as extensive skills in using LinkedIn for professional networking.
Quotes to think about:



Here are some tips on How to Build a Complete LinkedIn® Profile:
Make sure your profile is 100 % complete – include education, awards, etc., the more robust the higher your search ranking on both LinkedIn and Google.
Use a professional picture, preferably one that you use on other sites.
Use the specialties box to add keywords that will help with your 
and Google search rankings.
Update your status regularly with articles, desires, quotes, etc.
Change your profile when your titles at work change.
Include your website and blog under "Websites"
Do not block incoming e-mails from
Put your title with your last name.
Here are some key points discussed in this episode:
Connect with people you know including clients, co-workers, colleagues, college friends, etc. You can use
web mail importer to find your contacts who are already on LinkedIn®.
Recommendations are one of the most compelling things you can have on your website. When you ask for recommendations it is perfectly fine to ask questions and to give some points to refresh their memory. Make it as simple as possible for someone to give you a recommendation.
If you have a broad spectrum of skills, rather try and stick to a specific set of skills. Once you've added your skills, people can endorse you.
It is very important to click on endorsements as it has a very positive impact on people viewing your profile and
uses that as part of their search algorithm which can help you rank high in their search results.
If you want to build out your profile to be found, you need to understand that the search results depend on your network and geographic location.
Decide if you want to be a passive or an active
user.
Determine your target market. You will not build successful relationships on
unless you define your target market.
Join Groups focused in your target market. Joining groups are a great way to meet and connect with new people.
Participate in discussions in your groups and answer questions in categories that are focused in your target market.
Through the discussions and groups, connect with people in your target market or in the civil engineering industry.
Start building professional relationships with these strategic connections that will have an impact on your civil engineering career, whether they become clients, partners, etc.
To get to an All Star status on
you will need to add:
A profile photo.
2 or more positions.
Your Skills.
A Summary section.
Fill out your industry location and where you went to school.
Have 50 or more connections.
 More details in this episode…
About Richard Poulin:
Richard Poulin is a resume writer and marketing professional with 12 years of experience. He spent most of his career with PwC, the largest consulting firm in the world. His role there was to help accountants and business consultants stand out in the marketplace. That's where he learned everything about resumes.
Today, he's working on a business of his own, Resume Hacking. He writes e-books to offer tailored resumes advice, by profession. He has a Bachelor's degree in communication, master's degree in political science.
Richard have also written a book just for civil engineers. All the examples in the book come from civil engineer resumes.
You can learn more from Richard at his Company Website.
Sources/References:
Resume Hacking's Website
Resume Hacking's LinkedIn
Find Your Next Job with LinkedIn
What recruiters look for in a LinkedIn profile: 8 tips by Matt Schwartz
Seller-Doer Academy
This episode is brought to you by PPI, the leader of civil engineering FE or PE exam preparations. Use promo code CIVIL for 20% discount at PPI2Pass.com/coach.
Books mentioned in this episode:
Business Manager Resume Hacking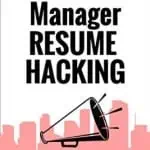 Please leave your comments or questions in the section below on
To your success,
Anthony Fasano, PE, LEED AP
Engineering Management Institute
Author of Engineer Your Own Success