Podcast: Play in new window | Download | Embed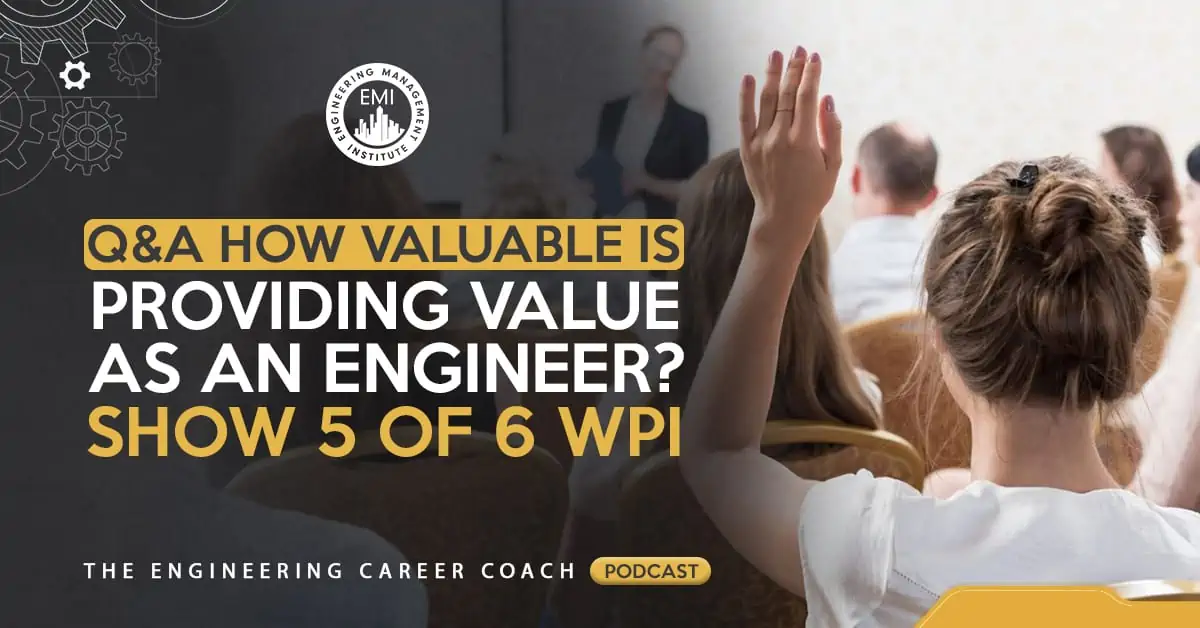 This podcast is the fifth of six special Q&A episodes which airs every first Friday of the month in addition to our regular episodes through May 2016. In this episodes, I answer more community questions from our listeners asking for engineering career advice. Today we will be talking about Q&A: How valuable is providing value as an engineer?




Here are the summary of the questions and answers I've discussed in this session:
Question:
I have 3 year employment gap, can an engineer join as a draftsman and then promoted to design engineer? – Zuhaib from India

Answer:
Yes, you can move from draftsperson to an engineer, as long as you provide value. If you can get in the door, and provided value to your company, they will have no choice but promote you to engineer.
Question:
What should I do to get back into the engineering field that I want to work in? Should I look for a new job immediatley? Additionally, are there skills that are transferable in a consulting engineering job that can help me transition back towards my career goals again? – Bonnie from Toronto
Answer:
It is important for you to know that you didn't lose your passion. You were just never interested in it. You took an engineering consulting job in order to survive, but now you need to go and look for a new engineering job, one that you are truly interested in.
When interviewing for your next engineering job, there is nothing wrong with explaining that you took your current engineering job to survive and sharpen your skills.
Take your time in finding the next engineering job. Even it takes you another 3 to 6 months to find your ideal job. Learn what you can where you are now and look for the right job.
Question:
I have interest in a manufacturing company in the production field, but I have no experience in that field. I completed my bachelor's in technology in 2013 as an electrical engineer. Are there any courses I need to learn for going into the electrical engineering field, can you please help me? – Athmuri Kirthi Shirisha from Hyderabad, India
Answer:
Find someone in the manufacturing industry, ask him or her those questions like what credentials they needed, what coursework they took and what's been helpful to them, and follow their advice.
Question:
I have been looking for companies overseas and applying for jobs online, but I have never had luck with online applications. Due to our circumstances staying in the U.S. is not an option and I continue to get rejection emails. What should I do next?  – Jayson from Houston, TX
Answer:
Get yourself in the door, even if you have to take an engineering job that is lower salary as long as you can live off of it.
Start by providing value, get to know things and build your contacts in that region.
Then you can decide what you like about that area, what people you are gravitating towards, what specific discipline in the industry you like and then start building up from there.
You also might have to take a lower salary.
Question:
My question involves the trading of stocks during the work day and how to approach the situation with your boss. – James Hillegas
Answer:
Don't trade stocks during the work day, unless maybe you can do it on your lunch time.
Question:
My question is how hard is it to bridge concentrations as a young engineer. If I get into a concentration in structures could I work in land development and vise versa? – Jonathan from North Carolina
Answer:
One of the key aspects would be to understand the credential requirement, background and experience for each of the engineering disciplines that you are interested in.
I recommend starting with Structural Engineering without doing a master's degree for a year. If you like it, then go for your master's in structural engineering and pursue that field. If you don't like it, then switch to Land Development and try it out.
"Try not to become a man of success. Rather become a man of value." ―Albert Einstein
In the Take Action Today segment of the show, I give you some tips on how value can help you in your engineering career as well as in different aspects of your life.
Books mentioned in this session include:

The 5 Laws That Determine All of Life's Outcomes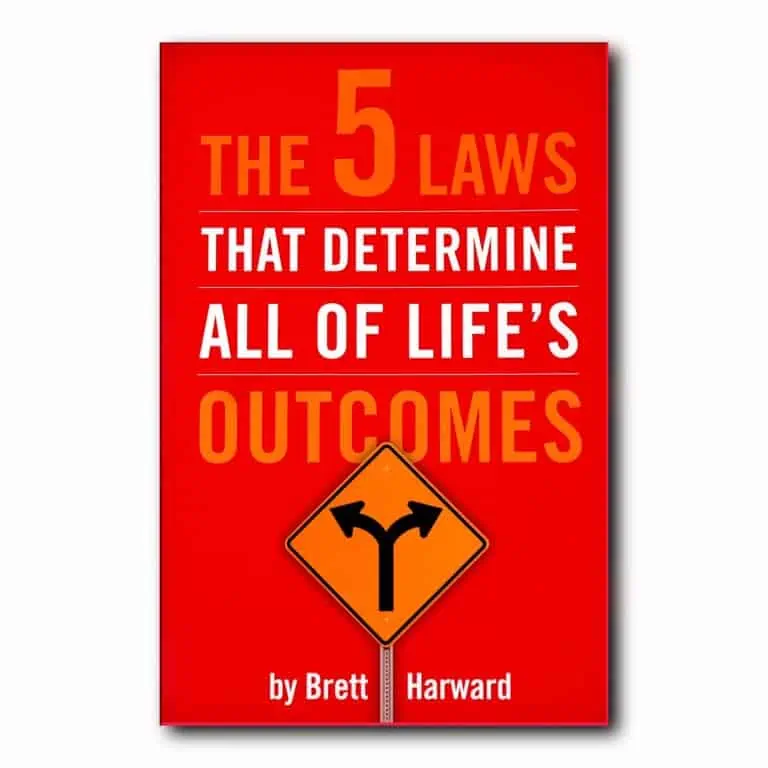 Resources and links mentioned in this session include:
The Engineering Mastermind
The Engineering Career Summit
This Q & A Series is brought to you by WPI's Foisie School of Business which is ranked #1 part-time MBA degree in the Northeast according to Business week since 2007. For more information visit business.wpi.edu or call 508-831-4665.
How can you provide value in your career?
To conclude, we would love to hear any questions you might have or stories you might share on how you provide value as an engineer.
So, please leave your comments, feedback or questions in the section below.
To your success,
Anthony Fasano, PE, LEED AP
Engineering Management Institute
Author of Engineer Your Own Success