Podcast: Play in new window | Download | Embed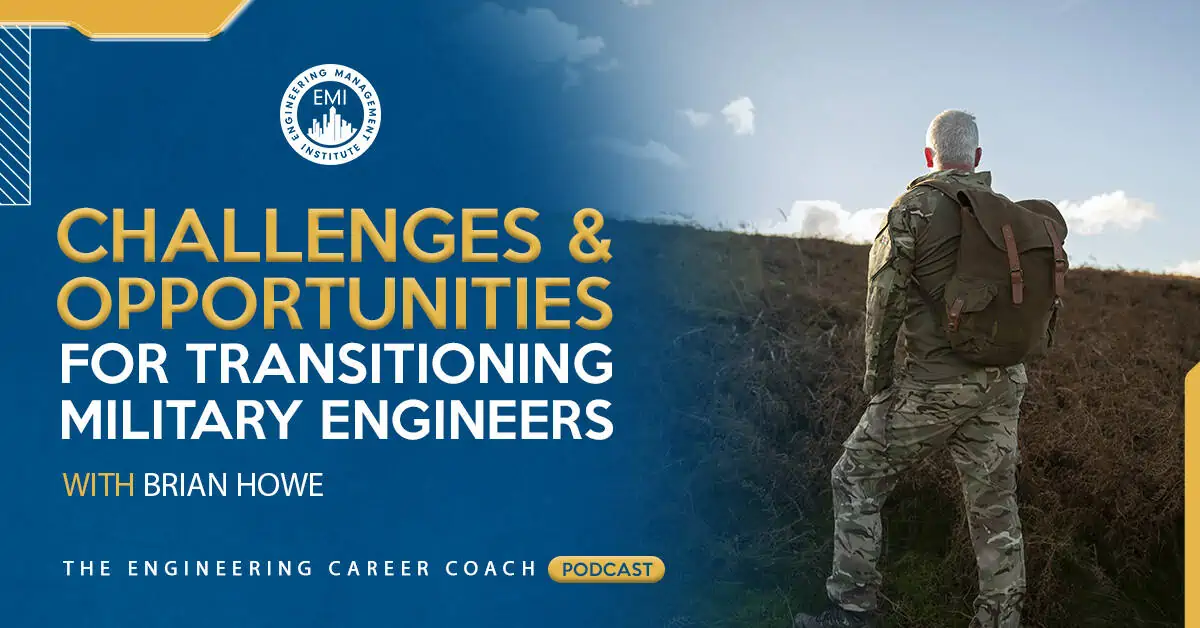 Image by Freepik
In this episode, Chris Knutson, PE interviews Brian Howe, a former US Air Force captain who now consults and recruits transitioning military engineers for a nationally recognized recruiting agency.
Engineering Success quotes:




Here are the key points:
Some of the fears when transitioning from active duty to the engineering private sector includes fear of not finding a job and not being able to relate your key skills.
Some key points to remember during your transitioning period would be to:
Connect with people.
Show people that you are fun to be around with.
Show people that you are a team player and that you are someone they can get along with well.
Take the effort and show your ability to master concepts to be a subject matter expert and get your professional engineering license.
Some of the tips and tricks that can help take the fear and anxiety out of the job search process are:
Look at different roles and different opportunities.
Ask questions
Be Flexible as this could remove some of the concerns you have and will help you to start seeing more opportunities than you can turn away.
In the engineering job search there are usually 3 driving factors for individuals:
What the job is;
What the location is;
What the salary is going to be.
Preparation is the key to be impressive and successful in your engineering field.
There are a lot of agency options out there, explore them all and be picky in what you are deciding to go with, but keep the search wide open.
There are many engineering recruiting firms that are free to veterans as there is no charge and you get to work with an expert in that area. Try not to limit yourself by having a firm that will require you to be exclusive with them. It might sound good to you, but many times this helps protect their interest and not yours.
Tap into the networks you have. If you have some strong connections take advantage of them.
Be open to what you're looking at and what you're seeing as there is an infinite number of opportunities that exist out there in the engineering world.
Companies are usually less inclined to hire a high ranking military member, than hiring them at an earlier experience level. In that way they can grow then and develop him or her through the company and then promote him or her to the top as they learn, progress and improve.
Some tactical tips on Initial preparation and site visits:
The easiest way to write a resume is from your military evaluations. Any awards, accomplishments or certifications should all be on the resume.
Military acronyms are not very familiar to everyone, write out your acronyms.
Social Media has a wealth of information to use when you are going to an interview. When you know the interviewers name, look up the background of the interviewer.
Control what you can control.
Do enough research on the opportunity.
Find enough ways to show how you have done the work or how you would be fit to do the job.
When confronted with the salary question early on in an interview, try not to make it the centerpiece of the discussion, rather try and avoid it.
You can learn more about what Brian does and how he helps transitioning military members on his Company website, Facebook or Linked In
More in this episode…
In the Take Action Today segment of the show, Brain will give some additional actionable advice for military engineers on how to prepare for the transitioning out of the service and into the next part of their engineering career.
About Brian Howe
As a former Air Force Captain, Brian knows what it is like to leave the military with the uncertainty of finding a job and navigating the job market. For the last 5+ years Brian has helped over 200 military officers find a job in corporate America leveraging their backgrounds, education, and interests.Brian consult and recruit transitioning Air Force officers who are seeking full time employment in Engineering, Operations, Management/Supervisor, Logistics, and Sales positions with companies actively hiring. His goal is twofold; to find the best Air Force officer candidates for the best opportunities that he supports and to treat the candidates that he work with the utmost respect, honesty, and candidness that they deserve.
There exist limitless opportunities in every industry. Where there is an open mind, there will always be a frontier – Charles Kettering
Books mentioned in this session include: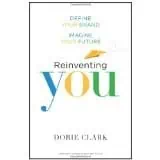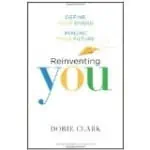 Resources and links mentioned in this session include:
Bradley-Morris
Brian Howe's Facebook
Brian Howe's Linked In
Brian Howe's Candidate Registration
TECC 87: Reinventing Yourself So You Can Stand Out in Your Engineering Career
This episode is brought to you by PPI, the leader of FE, PE, or SE exam preparations. Use promo code COACH for 20% discount at PPI2Pass.com/coach. 
We would love to hear any questions you might have or stories you might share on (add another statement about this podcast episode).
Please leave your comments, feedback or questions in the section below.
To your success,
Anthony Fasano, PE, LEED AP
Engineering Management Institute
Author of Engineer Your Own Success