Podcast: Play in new window | Download | Embed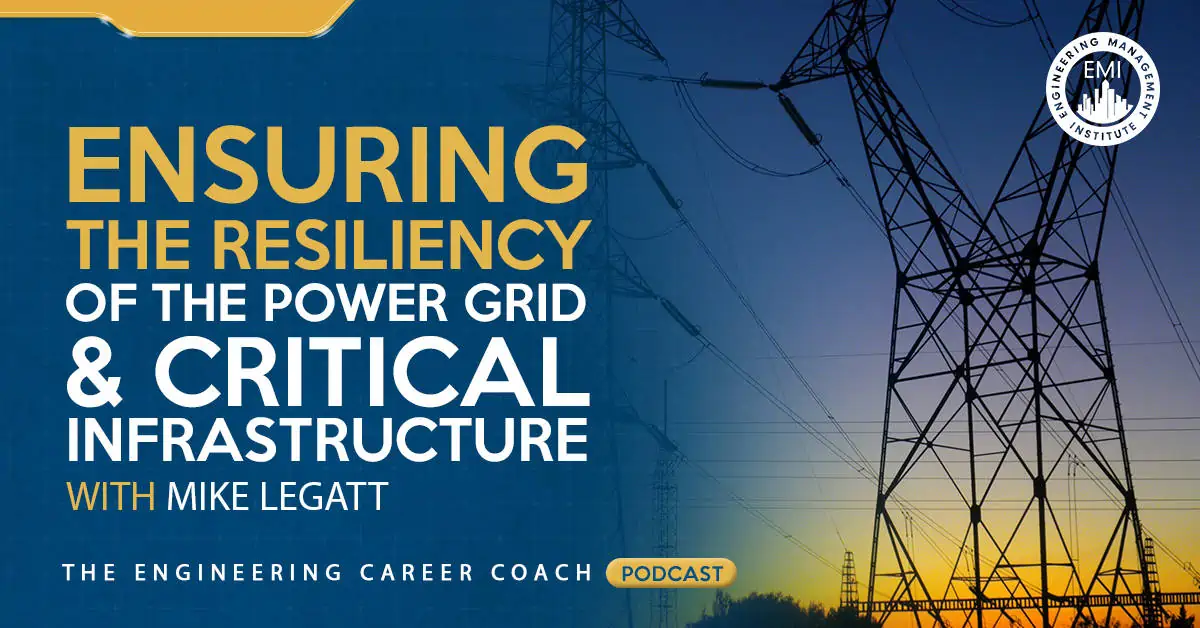 In this episode, Chris Knutson, PE interviews Mike Legatt, CEO and founder of ResilientGrid Inc. on ensuring the resiliency of the power grid and critical infrastructure. This all came into being through one experience he had while doing laundry in 2003.
Engineering Quotes:




Here are the key points discussed:
Every time that a human being makes a decision to turn on a light switch, purchase an electric vehicle, decide whether or not to get solar panels on their home, etc., they are creating a human behavior and that human behavior scales up to energy decisions that can be seen from the distribution, transmission and power grid operator level. Ultimately energy use is empowering us to behave in the ways we choose to behave.
If you can optimize your physical assets, cyber and human components together, then you can build resiliency on the grid.
The transmission system in the U.S is a rapidly changing system, where a lot of the design decisions that were made when the system was built are becoming obsolete.
In order to maintain the energy system, you have to maintain a constant match of supply and demand.
When people are doing highly mentally intensive work, what they eat matters. By increasing carbohydrate intake, you are also increasing the risk of human error during that process. A lot of the cyber security issues that we are seeing in IOT devices are stemming from human factors that could be configured differently for a better outcome.
Part of, both the beauty and the challenge of this emerging grid with which we are moving with bigger and faster data is that it is getting harder and harder to have the human beings in the loop and be able to see the signal pulled away from the noise.
More in this episode…
In the Take Action Today segment of the show, I will give you some tips for timely decision making.
About Mike Legatt

Mike is the CEO and founder of ResilientGrid, Inc., whose mission is to grow resilient infrastructures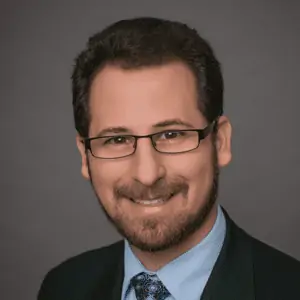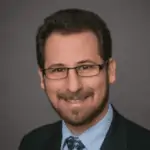 by optimizing the human side of infrastructure management, including situational awareness, decision making support and collaboration tools in normal and emergency operations, and in fostering the kinds of organizational culture (high reliability, just culture) that empower humans to work more efficiently and effectively, lowering human error rates. He's been a programmer for over 20 years, and worked in the energy, financial, medical, neuroscience research and educational sectors. Mike holds M.A. and Ph.D. degrees in Clinical Health Psychology/Neuropsychology from the Ferkauf Graduate School of Psychology, the Albert Einstein College of Medicine, and M.S.E. and Ph.D. degrees in Energy Systems Engineering from the University of Texas at Austin, and he's a Certified Performance Technologist.
He that has a choice, has trouble – Deutch Proverb
Books mentioned in this session include:
 Root Cause Analysis: A Tool for Total Quality Management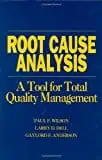 Resources and links mentioned in this session include: 
Black out fried chicken
ResilientGrid, Inc
Mike's LinkedIn account
5 Tips to Master The Art of Timely Decisions
NY Times Article
Forbes Article on Mike's work
This episode is brought to you by PPI, the leader of FE, PE, or SE exam preparations. Use promo code COACH for 20% discount at PPI2Pass.com/coach.
What are some of the major challenges in the power grid system in the U.S?
We would love to hear any questions you might have or stories you might share on ensuring the resiliency of the power grid and critical infrastructure.
Please leave your comments, feedback or questions in the section below.
To your success,
Anthony Fasano, PE, LEED AP
Engineering Management Institute
Author of Engineer Your Own Success