Podcast: Play in new window | Download | Embed
Sync to Swim: Project Leadership for Engineers and Project Management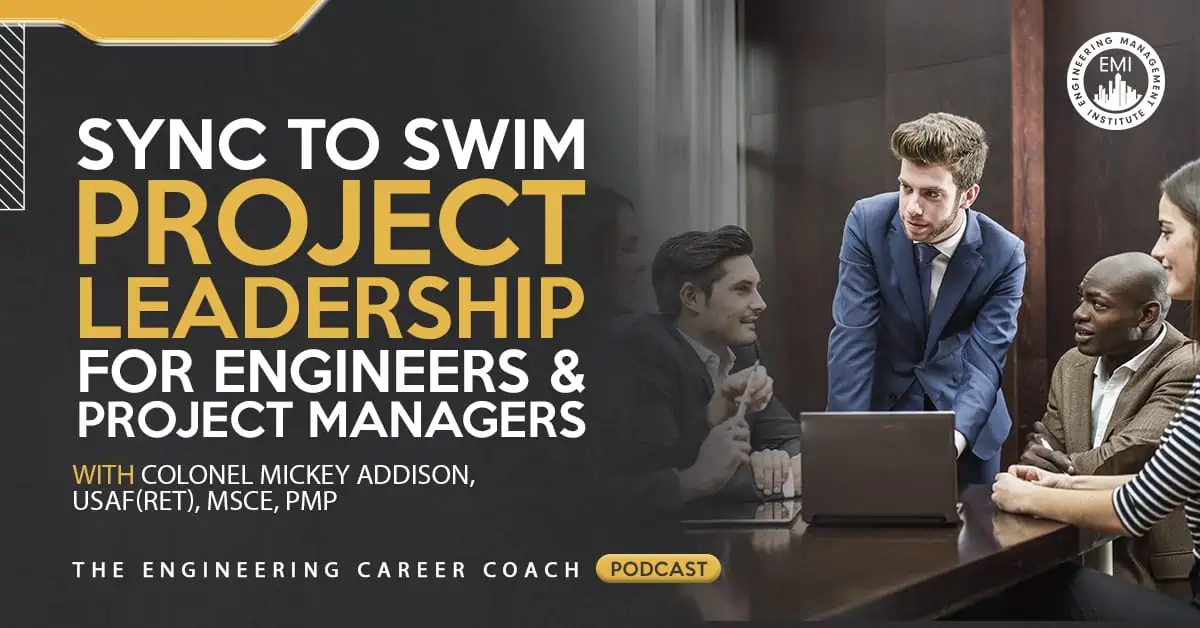 In this episode, I talk with Colonel Mickey Addison, USAF (ret), MSCE, PMP about a project leadership model known as Sync to Swim.  As an Air Force officer, Mickey has handled national portfolios totaling billions of dollars, and he is passionate about leadership. We will also talk about his books, Leading Leaders and The Five Be's.
 Engineering Quotes:




Here are the key points discussed on Project Leadership for Engineers:
Engineers like to focus on the nuts and bolts of project management, but there is a real difference between being a project leader and a project manager.
To be successful in project management, we need to:

Serve the institutions we work for.
Get the project done and deliver the end result.
Serve the people that we lead.
Leaders need to understand that we are in the people business and that we need to be servants before we are anything else.
Leadership is different, whereas management focuses solely on efficiency and efficient allocation of resources, leadership goes back thousands of years. The purpose of leadership is effectiveness and its focus is on human motivation.
People count on leaders to motivate them, even people who are extraordinarily technically competent. It's more than a pat on the back, it's about helping people understand that what they are doing is important, and serves something greater than themselves.
Understanding the environment that you are working in and the company that you are working for matters as it can impact some of your decisions as a leader.
Being a good project manager is not just about having good discipline, but also understanding your craft in project management.
When you have a company that focusses on the people,  just as much as the product, you end up getting high performing teams because they feel fulfilled.
People need goals to aspire to. Boundaries by themselves are simply not enough.


The 5 Be's are:

Be Proud of who you are: Everyone has something to contribute — and so do you!
Be Free: Authentic freedom means having the ability to choose what's good for you!
Be Virtuous: The virtues are the "guardrails" for success in life!
Be Balanced:  Keep your Mind, Body, and Spirit nourished to keep your balance!
Be Courageous: Courage comes in many forms: physical and moral courage — It's important to find yours.

If you don't have integrity, then nothing else matters. People have to count on: what you say is what you will do.
Every human being deserves to be treated with respect and as a leader, you have to require respect.
If you are given a leadership position, exercise that leadership position and the authority that you have been given.
More in this episode…
In the Take Action Today segment of the show, we will wrap up the sync to swim model and let you know where you can get a worksheet that you can use to help you apply it in your engineering career.
About Colonel Mickey Addison, USAF(ret), MSCE, PMP
Colonel Mickey Addison, USAF(ret), MSCE, PMP, is a leadership consultant and keynote speaker,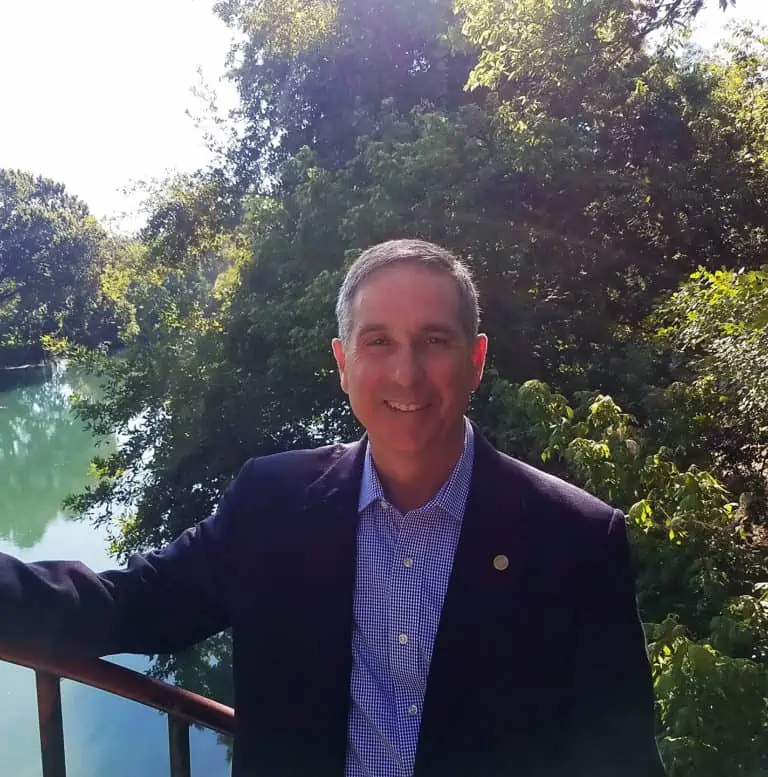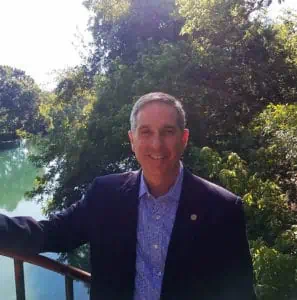 blogger and author, and is a frequent contributor to military and industry newspapers and journals, including Air Force Print News, Armed Forces Journal, People Development Magazine, and The Military Engineer. Mickey is a contributing author at GeneralLeadership.com, and the founder/president of Lead the Way Media publishing, and Lead High-Performance keynote speaking.
He is passionate about inspiring people to be their best and leading organizations to high levels of performance. As an Air Force officer, Mickey has handled national portfolios totaling billions of dollars. He's presented on dozens of topics to senior leaders in government, industry, state and federal government, and worked with international business and government executives and in a dozen countries in Asia, Europe, and the Middle East.
He's been featured on the US Air Force Academy's 97.7 FM KAFA's radio program Character Matters! with Bob Vasquez, and the General Leadership Hour on SiriusXM 125. He's also a frequent podcast guest appearing on "The Catholics Next Door with Greg and Jennifer Willits" program, The Best Life Ever with Kimi and Pua Podcast, The SAME Real TiME podcast, The Catholic Hack! Podcast, as well as interviews on Relevant Radio radio and print media.
Mickey holds a Bachelor of Science in Industrial Engineering from Texas A&M University, and three Masters degrees: Military Strategy and Operational Art (Air University), Civil Engineering (University of Texas San Antonio), and Resourcing National Strategy (National Defense University).
Leadership and learning are indispensable to each other. John F. Kennedy
Resources and links mentioned in this session include:
The Engineering Management Accelerator
Lead High Performance
Mickey Addison Resources
Mickey Addison Email Address
This episode is brought to you by PPI, the leader of FE, PE, or SE exam preparations. Use promo code TECC for 20% discount at PPI2Pass.com/coach.
Books Mentioned in this Episode:
Leading Leaders: Inspiring, Empowering, and Motivating Teams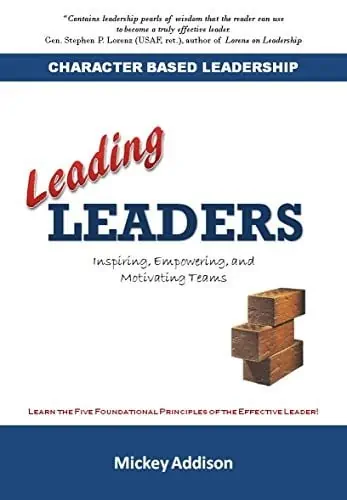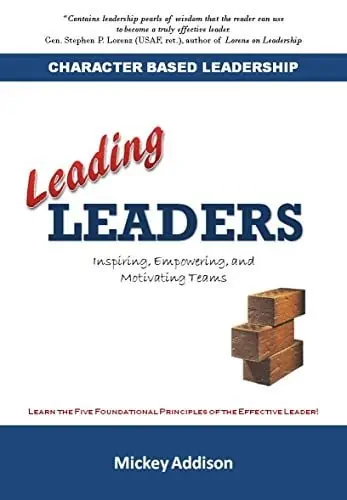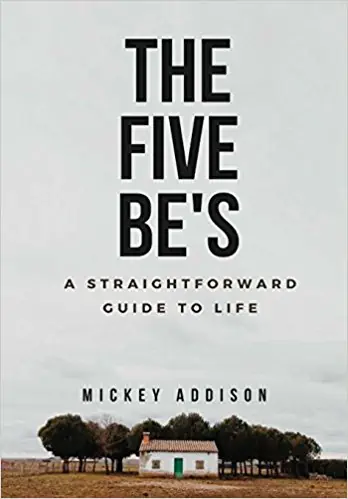 How can one improve their project leadership skills?
We would love to hear any questions you might have or stories you might share about Project Leadership for Engineers.
Please leave your comments, feedback or questions in the section below.
To your success,
Anthony Fasano, PE, LEED AP
Engineering Management Institute
Author of Engineer Your Own Success