Podcast: Play in new window | Download | Embed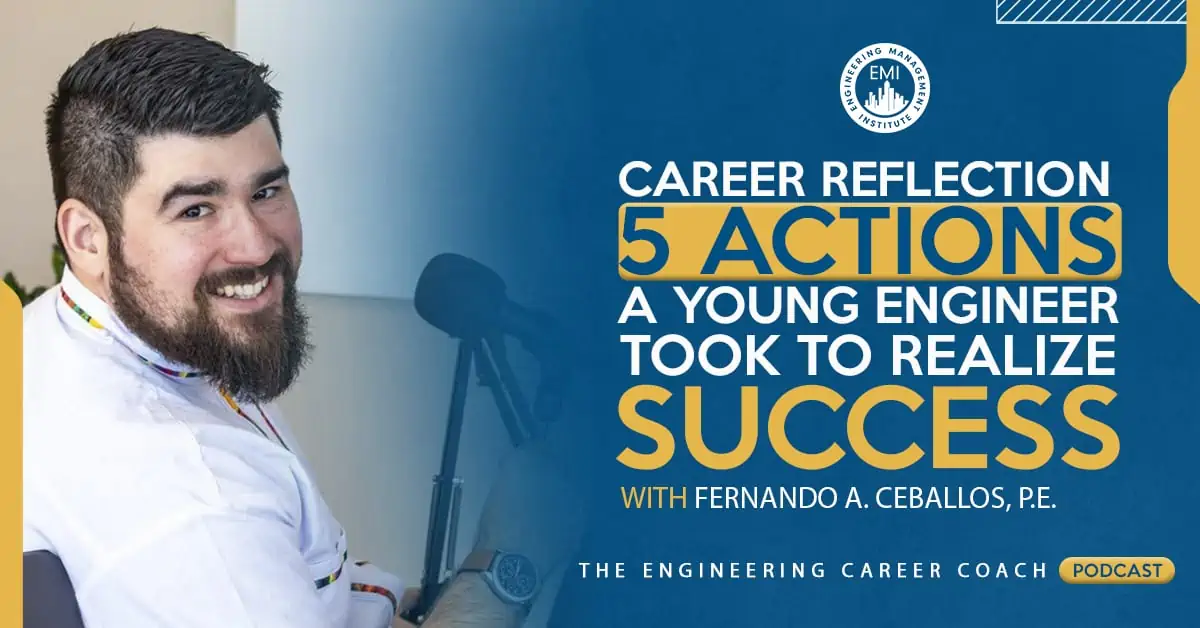 In this episode, you're going to listen in on a conversation between me and Fernando A. Ceballos, P.E. Fernando will share some strategies that he's used to realize success in his career at such a young age. He will also talk about how being a member of our Engineering Management Institute has helped him in his career.
Engineering Quotes:
Here are the 5 actions Fernando took to realize success in his career:
1. Networking
Networking should not only be a way to find a new job or bring in more business for your firm.
When you start networking with the intention of finding people who are more experienced in their career, it gives you a great opportunity to gain perspective and to see what their career path looked like in order for you to you apply it to your life.
 2. Doing your job well first and then the extras
It's important to realize that you have been hired to first be an engineer first of all. Everything else you want to do, needs to come after that.
Many times, engineers get so caught up in all the extras, that they forget the reason they were hired in the first place.
3. Always try to add value to your company
You should always look to add value to your company, your client and the team you work with.
A simple way to get good at this would be to ask yourself how you can add more value to your company. Think about this on a regular basis and make it part of your routine to reflect on this. When you start to get into a value-driven mindset, you will achieve a lot of success in your career.
4. Finding win-win situations
People are often selfish and looking to gain something for themselves at every opportunity. However, the real value comes when you start finding ways to help not only yourself, but others as well.
When you get to impact somebody's life and influence them in the right direction, you've already created a win-win situation. Doing this will help you to learn valuable skills from that person that you can apply in your career.
5. Knowing who you work with and finding out what drives them
It is very important to know who makes up your team, your supporters and your advocates. Many times, we know the people we work with, but we don't truly understand what drives them.
Everyone is driven by different things. By really knowing what drives people, you will be able to understand how to influence people to get the best out of them. The more you can understand the way somebody works, the easier they are to work with.
More in this episode…
In the Take Action Today segment of the show, I will give you a few strategies that you can use to take content and transfer it back to your career.
About Fernando A. Ceballos, P.E.
Fernando was born and raised in Brownsville, Texas. The native Texan graduated top 10% in high school and was the first in his family to attend college. He attended Texas A&M University with several scholarships and earned his Bachelors of Science in Civil Engineering. Currently working as a Project Engineer in land development, Fernando has acquired commercial and residential experience.  Ceballos is a leader within the Society of Hispanic Professional Engineers, American Society of Civil Engineer and is a volunteer with the Hispanic Scholarship Fund.
He has also served as a mentor for first-generation college students, where he facilitated classroom discussions on various topics ranging from financing a college education to dealing with homesickness. One of the main reasons why Fernando dedicates his time to organizations such as SHPE is to help lower-income students understand that there are resources available to help them achieve their dreams.
When what you do and care about is aligned with what the market wants and cares about, you've created a recipe for career success. – Lisa Gansky
Books mentioned in this session include: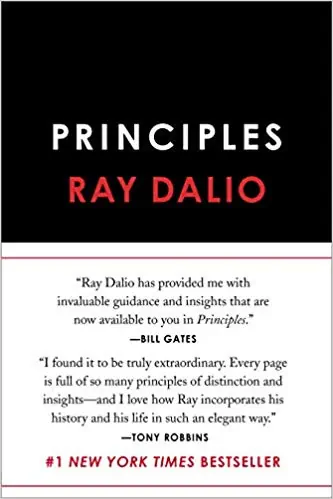 Resources and links mentioned in this session include:
Engineering Management Accelerator Workshop (Online) | 5 PDHs
Engineering Management Institute Professional Membership
TECC 156: Taking Ownership of your Professional Development through Community Involvement
Fernando's LinkedIn Page
Toastmasters International
This episode is brought to you by PPI, the leader of FE, PE, or SE exam preparations. Use promo code T-E-C-C-8 for a 20% discount at PPI2Pass.com
What actions can you take to realize success in your career?
We would love to hear any questions you might have or stories you might share on how you can realize success in your career.
Please leave your comments, feedback or questions in the section below.
To your success,
Anthony Fasano, PE, LEED AP
Engineering Management Institute
Author of Engineer Your Own Success