Podcast: Play in new window | Download | Embed

In this episode, I talk with Tony Munson, author of People Skills for Engineers. Tony talks about the technical and non-technical skills that engineers need to possess to become successful engineers. He also talks about how you can make a good first impression on your boss, and explains how to correct versus criticize someone. His tips are so practical and easy to implement, and they will help you to take your people skills to the next level.
Engineering Quotes:


Here Are Some of the Key Points Discussed About People Skills for Engineers:
If engineers could adhere to common best practices regarding people skills, there would be a lot less conflict among technical professionals.
Joining an existing team or new company is great for starting on a clean slate and making a new first impression. This is a good way to re-calibrate the next couple of years in your career. You need to look the part, talk the part, and make sure that you present yourself in a professional manner because people will take what they do know about you and map it out to other areas of your life.
When joining a new team or company, you need to get to know the people you are working with before you try to lead them. If you try to lead an existing team from your first day with them, it will cause conflict and uncertainty between yourself and the team you are joining.
To impress your manager, you need to:

Take personal responsibility for your failures;
Be honest and forthcoming with information;
Drive your own work; and
Positively contribute to team morale.

Manager's careers are contingent on the performance of the people they manage. When you keep information from your managers, they will miss it — and that makes everyone else look bad. You should never make your manager look bad because it will have a direct impact upon you.
When you are dealing with difficult people, you need to learn how to give them some slack. You don't know what the person is dealing with in their personal life and it could be affecting the way they are in their job. You need to forgive them for whatever they have done, and move on and not get offended.
Teach people how to interact with you by leading by example. Whatever you are portraying outwardly is, in most cases, the same way that people will interact with you.
More in This Episode…
In the Take Action Today segment of the show, Tony provides us with a few tips that we can use to give constructive criticism or correct someone on an engineering project.
About Tony Munson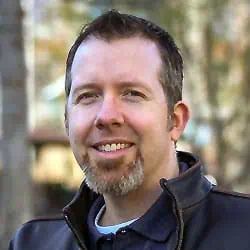 Tony is a husband, father, and a software engineer currently residing in Boise, Idaho. He graduated from Washington State University in 2002 with a degree in computer science and has spent the last 18 years professionally developing software for Agilent Technologies, Hewlett-Packard, and Cradlepoint in numerous technical roles.
Studies have identified a significant 'skills gap' between what students are currently being taught and the skills employers are seeking in today's global economy. Our children must be better prepared than they are now to meet the future challenges of our ever-changing world. ~ Stephen Covey
Resources and Links Mentioned in This Session Include:
Engineering Management Accelerator – People Skills Course (Online) | 5 PDHs
Project Management Accelerator PM Skills Course
EMI About Us Page
Books by Tony Munson
Books Mentioned in This Episode: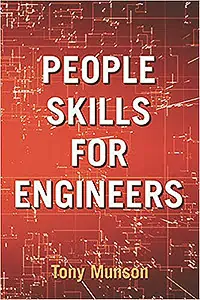 How can I really impress my boss?
We would love to hear any questions you might have or stories you can share on the things you do to impress your boss.
Please leave your comments, feedback or questions in the section below.
To your success,
Anthony Fasano, PE, LEED AP
Engineering Management Institute
Author of Engineer Your Own Success