Podcast: Play in new window | Download | Embed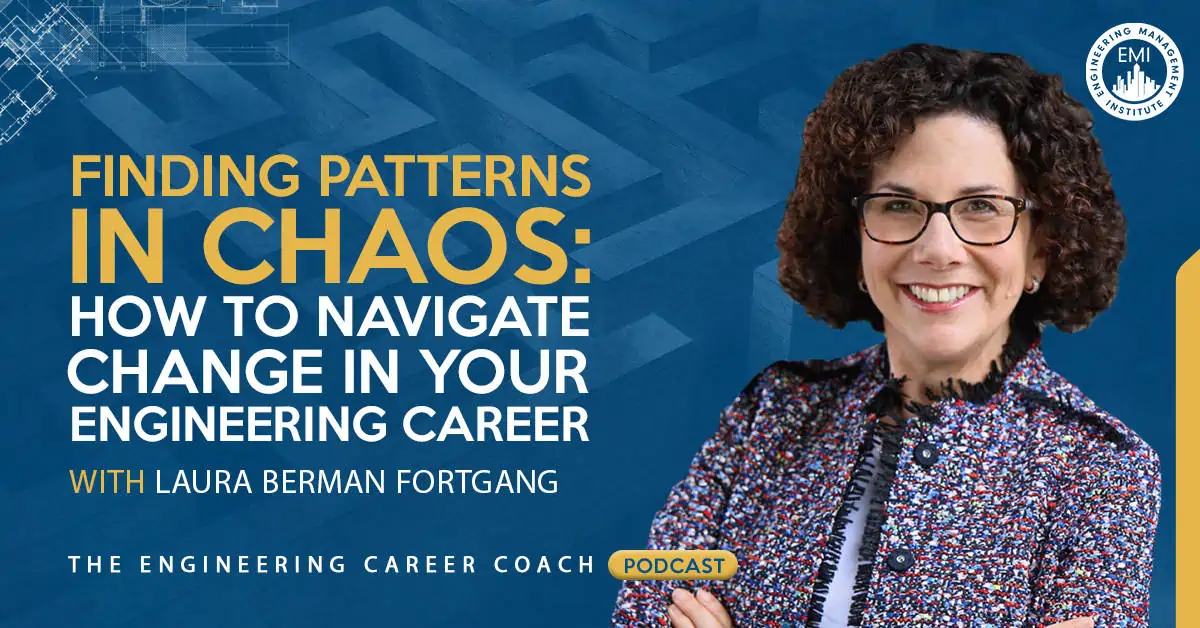 In this episode, I talk to Laura Berman Fortgang, career analyst, executive coach, author, and professional speaker from New Jersey about how businesses and individuals can thrive during uncertain times and navigate change.
Engineering Quotes:


Here Are Some of the Key Points Discussed About How to Navigate Change:
People like to feel that they have control over their lives. When dealing with uncertainty, we have a feeling of having less control. Look for something that you can regain control over in your life. Focus on something small, like what you have for lunch that day. Having something to rely on helps you to navigate change and chaos when everything seems to be going crazy around you.
Change is difficult for people because of its uncertain nature. We get attached to our identity, which makes change more difficult because you do not know what identity could be waiting for you on the other side.
To see patterns in chaos, you need to have a bird's-eye view of the situation. You need to get yourself out of the chaos to see where the correct path of moving forward is, or if there is a pattern emerging in the chaos. You need a certain amount of detachment to successfully do this, and you need to be invested in the solution and not in the chaos.
To know if you can be a bigger-picture person, think of how you react in a bad situation. Are you the person who takes charge, freezes, or waits for help to come from elsewhere? A bigger-picture person is more likely to be someone who can take charge in these situations.
Chaos is a great time to seek opportunity because most people freeze or see how the chaos plays out. The best way to navigate through the chaos is to keep moving forward. It is the time where leadership will be a great opportunity because people will be looking for someone to follow. You need to keep calm and take calculated risks to be successful during a time of chaos.
When working with technically driven people, generalizations and observations are needed to help see the patterns. Questions need to be asked to get a higher yield — and not only to get background information. It is a good way to help introverted people be more involved and outspoken.
More in This Episode…
In the Take Action Today segment of the show, Laura talks about a key takeaway on how you can deal with the change and chaos that you are experiencing in your career.
About Laura Berman Fortgang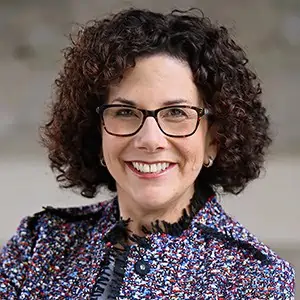 Laura's professional life is anchored by her international reputation as a pioneer in the personal coaching field.  She has worked extensively as an executive coach as well as a personal coach to business owners and individuals. One of the first to receive formal coach training and the Master Coach Credential, she was also part of the founding team of the International Coach Federation, which led to being called upon in the corporate, government, and public sectors as an expert on coaching skills training and its impact on leadership.
Laura has brought coaching to NASA, the Army Corps of Engineers, and Florida's State Government as well as to dozens of Fortune 500 companies that include giants in finance, pharmaceuticals, and foodservice and supply. She has worked internationally for the World Bank, J&J in Singapore, a private company in Tokyo, and teaching coaching skills in London, Dublin, and Stockholm. Also popular in mainstream American media, Laura's appearances on "Oprah," CBS' "The Early Show," NBC's "Today," "Good Morning America," "CNN," and "CNBC," to name a few, as well as a long stint as contributing editor for Redbook Magazine and as a Huffington Post blogger have helped her reach millions of people who want to improve their work and life.
Laura is a sought-after professional speaker whose signature sense of humor is part of her appeal. The same voice is captured in her five best-selling books now published in 13 languages. They include: "The Prosperity Plan," "Now What? 90 Days to a New Life Direction," "Living Your Best Life," "Take Yourself to the Top," and "The Little Book on Meaning," which was a finalist for a Books for a Better Life Award alongside the Dalai Lama.
"Choosing to be curious is choosing to be vulnerable because it requires us to surrender to uncertainty. It was not always a choice; we were born curious. But over time, we learn that curiosity, like vulnerability, can lead to hurt. As a result, we turn to self-protecting — choosing certainty over curiosity, armor over vulnerability, and knowing over learning." ~ Brené Brown
Books Mentioned in This Episode:
Resources and Links Mentioned in This Session Include:
Connect with Laura Berman Fortgang on LinkedIn
Laura Berman Fortgang's Full Bio
Laura's Wisdom Access Questions
We would love to hear any questions you might have or stories you might share on how you navigate change and the chaos in your career.
Please leave your comments, feedback, or questions in the section below.
To your success,
Jeff Perry, MBA
Host of The Engineering Career Coach Podcast