Podcast: Play in new window | Download | Embed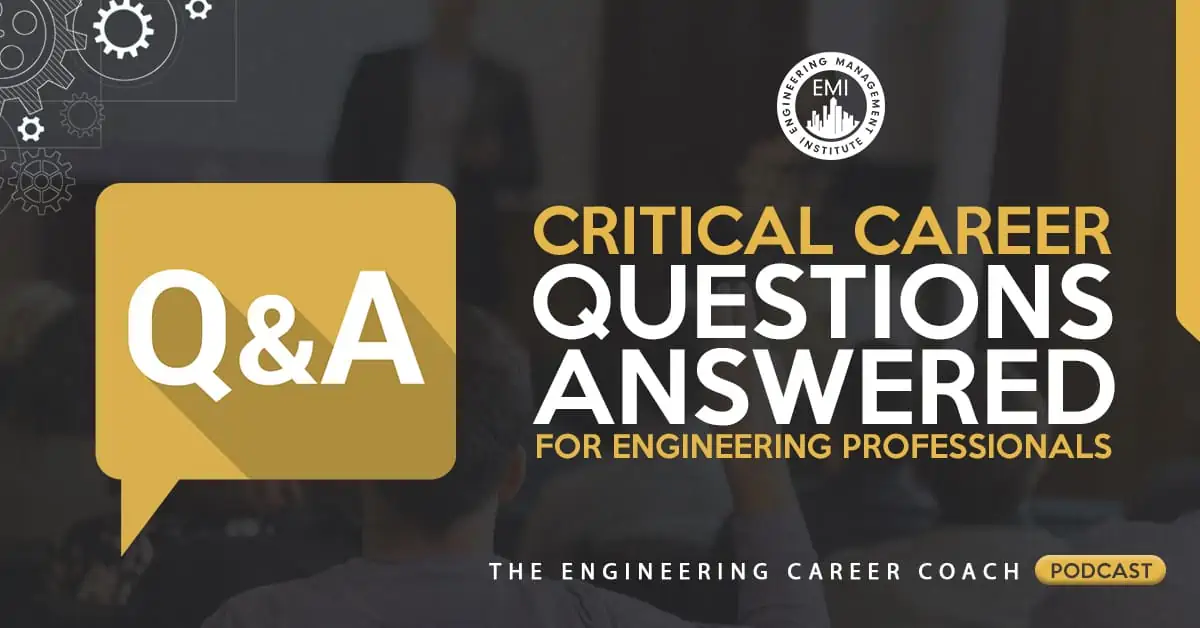 In this episode, I answer critical career questions from engineers about career planning, licensing, work-life balance, credentials, finding a job, working remotely, and more, and also talk about happiness in your career.
These questions are from a Q&A session where I answered career questions for engineers. During these sessions, I take career questions from engineers on any challenging situation they are dealing with, career planning questions they might have, goal setting, or any other engineering-related questions. If you are interested in joining me on these calls, please check out the link in the show notes of this episode.
"The most common way people give up their power is by thinking they don't have any." ~ Alice Walker
Engineering Quotes:


Here Are Some of the Career Questions and Answers in This Episode:
Question:
I recently received my mechanical P.E. license. However, having spent most of my career as a quality engineer, how should I make the most of it?
Answer:
There are many ways that you can leverage your P.E. license. You need to leverage both your license and your skills in your career, but you should never do it if you are going to sacrifice happiness or enjoyment in your career.
Firstly, let your company know that you have acquired your P.E. license and ask them if there are any additional benefits for having one. Many companies provide financial bonuses or even promotions for having a P.E. license.
Secondly, research what kind of salary people are getting with that P.E. license in your field. If you find that the average salary is higher than what you are making, then you might have an argument that you can take to your company or might have to move to a different company to maximize it.
Question:
How do you find a good work-life balance with a career you are passionate about?
Answer:
When you find something that you are passionate about that makes you happy and you enjoy doing it, you still need to set limits. With many people currently working from home, there is no clear-cut line between home and work. Try to create boundaries, habits, and routines in your life that work for you.
A routine that you can try is called the shutdown routine as discussed by Cal Newport in his book Deep Work. It involves shutting down before you finish work by going through your emails, checking your calendar for the next day, and then shutting down your computer and walking out of your office. The routine acts as a shutdown mechanism that helps you to mentally check out of work as you are shutting everything down. We are fired up to start working, but when we are done, we need to start turning ourselves down.
You can bring a better balance to your life by doing this. Never think of work-life balance as a two-dimensional pie, where half of the hours of the week are dedicated to working and the other half to home. It will never work out this way. Think of it as a three-dimensional pie. It does not matter if your slice of home hours for the week is narrower than the work hours slice. What matters is the depth of that slice. When you are home, be home. Do not be on your phone checking emails. When you are at work, be at work. Be fully present in your projects. Doing this will create depth in the slice of the pie.
Question:
Should I pursue an MBA or an Engineering Management degree?
Answer:
You need to evaluate where you are in your career and how one of these credentials can help you. Make sure that you understand what is involved in getting the credentials. To do this, you need to research what the different credentials entail. Talk to the educational institutions, licensing institutions, and your company to understand the benefits of getting them. Think of how much time, money, and energy it will take you to achieve these different credentials. Look at your career goals and see if they need the credentials. If they do, then it will be worth getting them.
Question:
How can a fresh mechanical graduate be best prepared practically for the industry before the first job experience?
Answer:
It is not easy to do, but here are a few thoughts on this:
Internships are invaluable when it comes to gaining work experience. If you get the opportunity to have an internship during your college career, do it. Try to get internships while you are still a freshman in school.
Consider interviewing working engineers while you are in school. Get feedback on their daily experiences, and this will help to build your network.
Watch YouTube videos about a typical day in the life of an engineer.
There is nothing like gaining experience by doing the best that you can do. You are going to be uncomfortable sometimes when you start your first job.
Once you start your job, try to find yourself a professional mentor as soon as possible. A mentor can help you to learn the ropes and take your career to the next level.
Question:
Why can't I find a job as a civil engineering technician? I have a certification in AutoCAD, Civil 3d, and other programs. Why can't I find a job?
Answer:
The economy is in a tough spot right now because of the pandemic. While the civil engineering industry is still generally doing well, there is a lot of competition because many people are unemployed. Stand out to get noticed. In today's world, having things like AutoCAD or Civil 3d might not be a differentiator because many civil engineers know how to use them. If you are only sending in your resume through company websites, you are doing what everyone else is doing.
Differentiate yourself in another way, such as ramping up your LinkedIn profile and usage. Brand yourself more as an expert online so that you stand out. Try making a presentation on the software that you know and post it on your LinkedIn profile. Get into some LinkedIn groups and start connecting with people. Perhaps try starting your own podcast. Come up with something unique and innovative so that people can see you as different from everybody else out there. It may give you a better chance to get a job.
Question:
How do you keep a happy working environment?
Answer:
To keep a happy working environment, you need to ensure that your team and staff are happy. Try to understand what their professional and personal goals are, and try to ensure that the company is trying to help them to achieve those goals. By doing this, you will be more engaging, different from most managers out there, and you will create a happy working environment.
Question:
What are some smart and efficient ways for career growth and development?
Answer:
Get strategic. Nobody should be winging it in their career. Taking strategic steps toward your goals is a smart way to grow your career. Come up with some smart goals and actions that can take you toward those goals; you need to have a way that you can measure your progress as you work toward your goals. Smart goals are specific, measurable, achievable, relevant, and time bound.
Question:
How can we learn to accept new things easily throughout our careers?
Answer:
Your ability to adapt to change will dictate how successful you will be in your engineering career. It is all about the mindset that you have created to deal with change and adapt. Try to cultivate the mindset that everything that happens to you is the best possible thing that can happen to you. It will help you adjust and flex with changes because it will be easier for you to accept and roll with them. Cultivate a mindset that allows you to shift in your career when you must and adapt to adversity when it arises.
Books Mentioned in This Episode:
Deep Work (Rules for Focused Success in a Distracted World)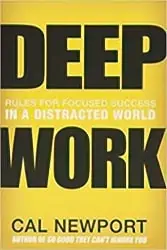 The 5 Laws That Determine All of Life's Outcomes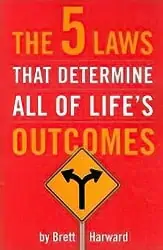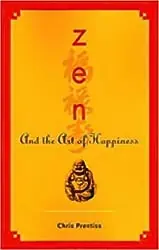 Resources and Links Mentioned in This Session Include:
Engineering Career Growth Q&A Session
We would love to hear any questions you might have or stories you might share on career questions that engineering professionals need answers for.
Please leave your comments, feedback, or questions in the section below.
To your success,
Anthony Fasano, P.E., LEED AP
Engineering Management Institute
Author of Engineer Your Own Success