Podcast: Play in new window | Download | Embed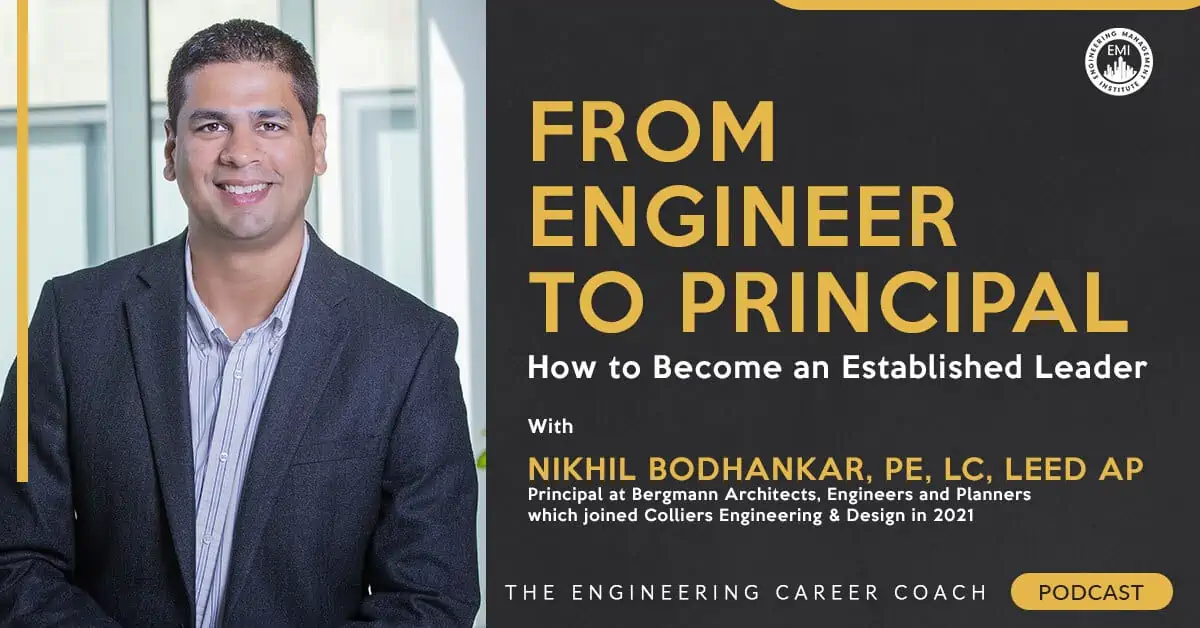 In this episode, I talk to Nikhil Bodhankar, PE, LC, LEED AP, Principal at Bergmann Architects, Engineers and Planners which joined Colliers Engineering & Design in 2021 about his career development and his path to becoming a principal and leader in his firm. He also provides some great steps you can take to become an established leader at your firm.
Engineering Quotes:


Here Are Some of the Key Points Discussed About Going from Engineer to Principal: 
Engineers get to learn a lot when working on unique and one-of-a-kind projects. They have a mix of fun and challenging aspects to them. You do not only work on the technical side of things, but also with the trades and unions that are involved with the projects. Building good relationships with this kind of client will ensure you work with them for many years as you grow in your career.

Being involved in technical societies is very fulfilling. Volunteering your technical expertise and giving back to future cities and organizations is an aspect of volunteer work.

Mentors play a significant role in your professional and personal development. Mentors will make you a better person and professional than you could ever achieve without them. There is good brainstorming and advisement that happens in mentorship. It is important to seek out mentors who have the experience qualities you desire or are people whom you aspire to be. Mentors will help you to grow your skills and knowledge and learn life lessons from their experiences.

To build your client's trust in you, you must stay positive, think positively, and have an optimistic approach. The greatest asset you can have is when a client knows they can lean on you for a positive approach to problems and their needs. Identifying and addressing your client's needs through effective communication is of utmost importance. Working with your client as a partner gives a sense of togetherness instead of a sense of competing.

If you do not instantly have the solution for a client's problem or need, it is OK to say that you do not know the answer right away. However, be willing to find a positive and creative solution for them.

Clients will appreciate it if you can communicate clearly with them by sending them a summary of critical obstacles and resolutions, instead of many pages of overwhelming information.
More in This Episode…
In the Take Action Today segment of the show, Nikhil talks about what you can do to continually grow in your engineering career.
About the Guest, Nikhil Bodhankar, PE, LC, LEED AP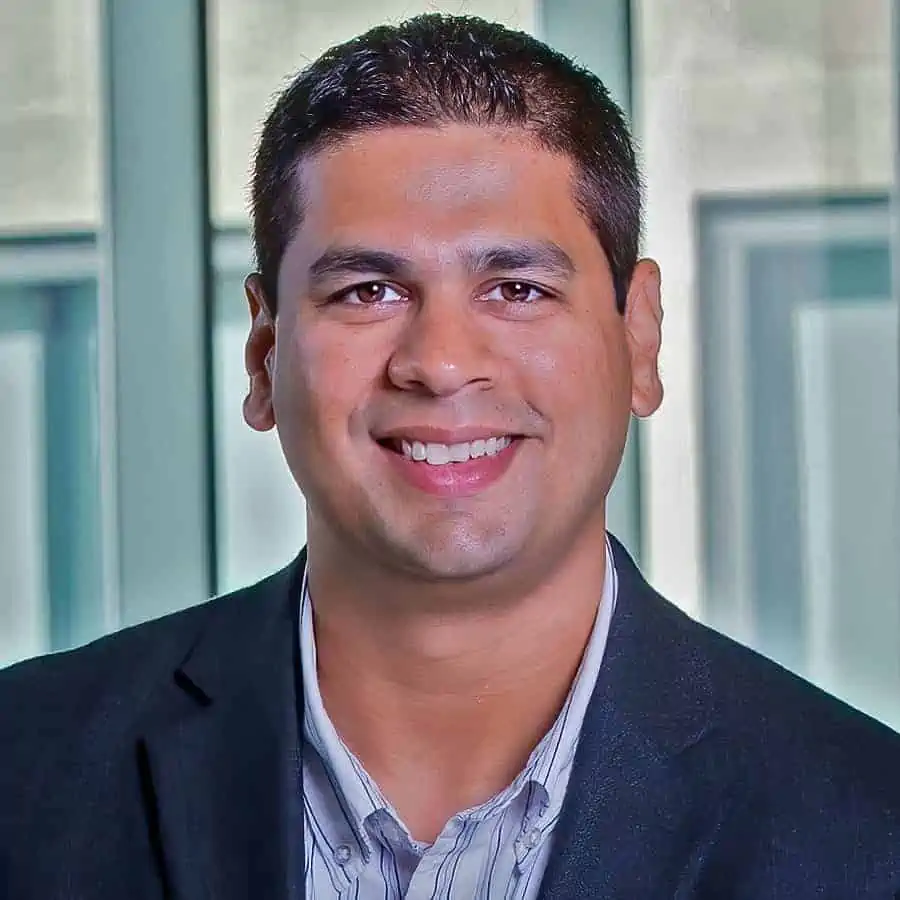 Nikhil leads engineering designs for public and private clients, participates in business development, and manages client relations, strengthening the firm's presence in the Capital District and its commitment to providing innovative solutions to clients. He brings more than a decade's experience in engineering research, sustainable infrastructure design, and renewable energy. In addition to his vast and varied project experience, Nikhil is a nationally acclaimed engineer as recognized by ACEC (American Council of Engineering Companies) and NSPE (National Society of Professional Engineers) and is currently, President of the Capital District Chapter of NSPE. Nikhil's extensive experience and involvement will play a key role in his leadership of the Science Technology and Industry group, as he collaborates to bring innovative solutions to the forefront for clients.
Resources and Links Mentioned in This Session Include:
Bergmann Architects, Engineers, and Planners
IEEE
NCEES
Connect with Nikhil Bodhankar, PE, LC, LEED AP, on LinkedIn
We would love to hear any questions you might have or stories you might share on the things you do to become an established leader at your firm.
Please leave your comments, feedback, or questions in the section below.
To your success,
Anthony Fasano, PE, LEED AP
Engineering Management Institute
Author of Engineer Your Own Success