Podcast: Play in new window | Download | Embed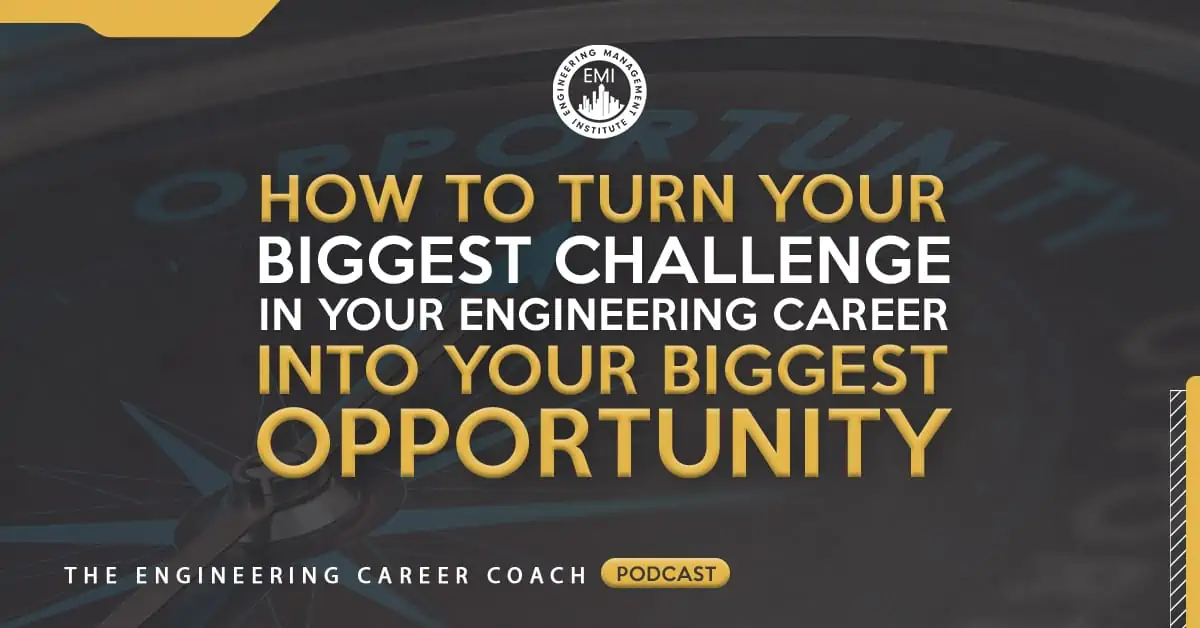 In this session of The Engineering Career Coach Podcast, I am going to help a younger engineer in Florida take her biggest challenge as a military spouse and leverage it into something positive.
"Everything negative – pressure, challenges – are all opportunities for me to rise." – Kobe Bryant
The Take Action Today segment of the show will help you turn your biggest challenges into opportunities.
In today's show, I provide coaching to Kathy, a young civil engineer from Florida who specializes in the field of water and wastewater. She graduated with an undergraduate degree in 2003. Being married to a military officer, her biggest challenge is that she has to relocate every three to four years. The challenge is not the relocation itself, but the challenge of procuring new jobs when prospective employers know that her spouse is in the military. She is afraid to even mention being a military spouse because it could potentially sabotage here chances of getting the job, since the prospective companies may think she is unreliable.
Listen to this session and learn:
Every engineer is faced with challenges throughout his or her career. In this episode, you can learn how to re-frame your challenges by:
Focus on the benefits that the challenge or problem provides,
Ask yourself how you can learn from the situation, to ensure that in the future you avoid or minimize negative impacts from this type of challenge,
Look for opportunities in every aspect of the challenge, and don't stop looking until you find at least one.
If you face a similar situation as Kathy and have to relocate regularly, the following points, which are discussed in detail on the show, may be helpful, including:
Build your network on LinkedIn. – This is especially helpful if you want to network all over the country and build that relationship with the people in big companies that may yield future job opportunities.
During job interviews, show how you can provide value to the prospective employers. – Take your weakness and translate them into how they can benefit the companies.
Resources and links mentioned in this session include:
Engineering Career Success Summit
Contact Purdue – Master of Engineering Management Program
LinkedIn
What is the biggest challenge you have right now in your engineering career?
I would love to hear any questions you might have or stories you might share on how you have turned your biggest challenge into an opportunity for you to grow.
Please leave your comments or questions in the section below.
To your success,
Anthony Fasano, PE, LEED AP
Engineering Management Institute
Author of Engineer Your Own Success