Podcast: Play in new window | Download | Embed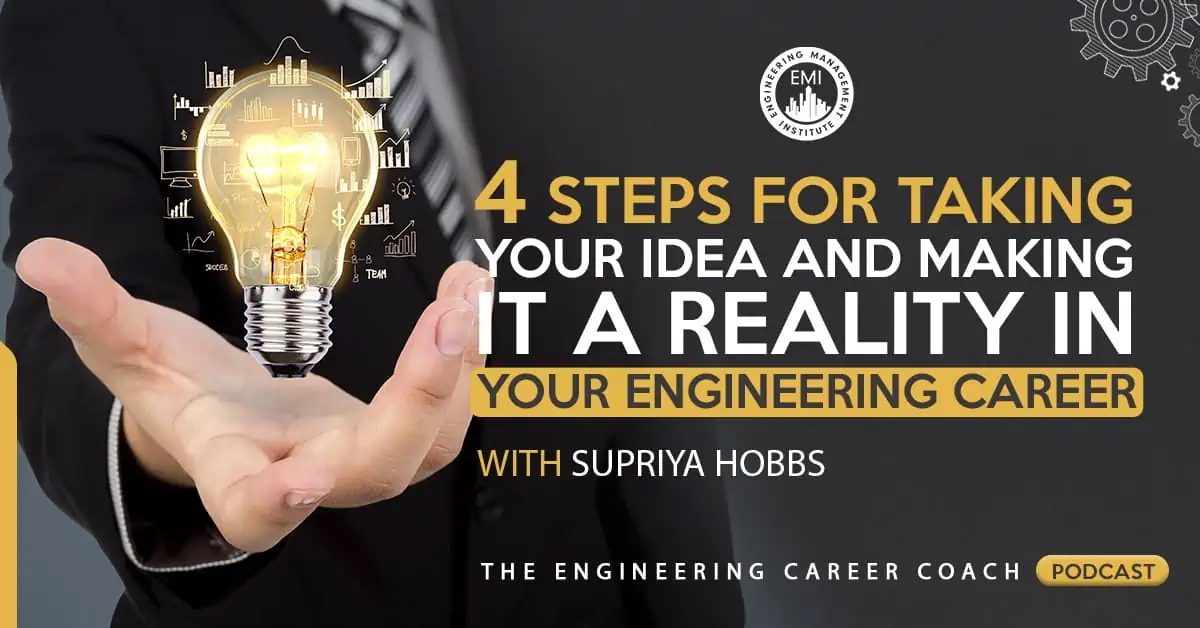 In this session of The Engineering Career Coach Podcast, I interview a chemical engineering student who raised over $88,000 to take her dream of empowering young women and make it a reality.
"An idea can only become a reality once it is broken down into organized, actionable elements."
"Most ideas are born and lost in isolation."
Scott Belsky, Making Ideas Happen: Overcoming the Obstacles Between Vision and Reality
Supriya Hobbs who recently graduated from the University of Illinois at Urbana-Champaign with a degree in Chemical Engineering, is the founder of Miss Possible, a start-up toy company working to empower girls to dream big. Being a daughter of parents who are both chemists, she never considered pursuing other careers outside of science and engineering. Her story started out when she and her co-founder, Janna Eaves, were frustrated to find themselves among the minority as women in their engineering classes. They learned that strong role models and early exposure were critical to girls' future career decisions and decided to launch a toy company to help girls see all of the possibilities that the STEM subjects present for their futures.
Taking an idea and making it a reality is a very challenging thing to do. When you have an idea that you feel will help people and you are passionate about it, do whatever you have to do to act on it and make it happen. If you are passionate about your idea and you do take action, it will shift your career in a powerful way. This is exactly what Supriya did. She transformed her idea, of exposing young girls to science and engineering, into reality by founding a toy company with a mobile application.
Listen to this session and you will hear Supriya walk through the details of the following steps that she and her partner utilized to achieve their goal:
Decide to make it happen. Take that mental leap. In order to get that push to make it happen, seek inspiration from other people like mentors, alumni, and family members.
Find the right people with the right skills. Figure out what your strengths and shortfalls are and build your team according to this to ensure that you are strong in all aspects of your company/business.
Ask questions. Interview/talk to people who you are going to be serving and understand what they are looking for and what they need.
Do the work/make the sale. Try to gauge people's interests, and get them to support your ideas, preferably by taking payment in some form, which acts as true validation.
Resources and links mentioned in this session include:
Engineering Career Success Summit
Purdue University Engineering Professional Education
Be Miss Possible website
Society of Women Engineers
Books Mentioned on the Show:
Making Ideas Happen: Overcoming the Obstacles Between Vision and Reality by Scott Belsky
What idea do you have right now that you can act on today or make it happen?  How and why will you do it?
I would love to hear any questions you might have or stories you might share about steps you have taken or challenges you have faced in trying to take your ideas and turning them into a reality.
Please leave your comments or questions in the section below.
To your success,
Anthony Fasano, PE, LEED AP
Engineering Management Institute
Author of Engineer Your Own Success