Podcast: Play in new window | Download | Embed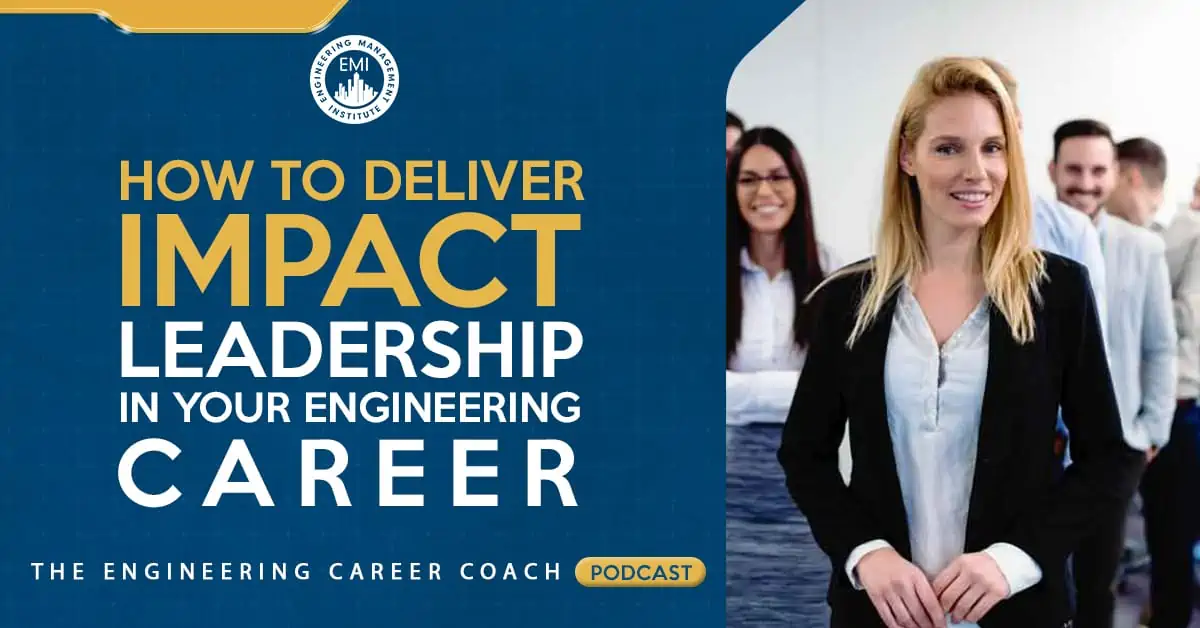 In this session of The Engineering Career Coach Podcast, my partner Chris interviews Mike Giorgione, the founder of Leading Leaders on impact leadership. They talk about how you can take positive action, how you can provide value and positive influences, and remain relevant in your engineering career, and how to connect as an engineer leader without having your people "wait you out".
"If your actions inspire others to dream more, learn more, do more and become more, you are a leader." – John Quincy Adams
In the Take Action Today segment of the show, Mike shares a tip on how to increase your leadership impact on your professional work.
Mike is a retired Rear Admiral from the Navy's Civil Engineer Corps and served in a variety of assignments around the world over a 29-year career.  His last two assignments were as the Commander, Naval Facilities Engineering Command Pacific and Commanding Officer, Naval Facilities Engineering Command Southwest.  After retirement in 2010, Mike devoted four years in private industry.  He currently works full-time in the company that he founded in 2011, Leading Leaders, a leadership development and executive coaching firm.
Listen to this session and learn about impact leadership and how to become an impact leader:
Impact leadership connotes positive action, making a difference, being relevant, and having positive influence in other people.
As you go along in your career, ask yourself: what are the growth opportunities in terms of training and career development in this organization?
You own your life, you own your career, and you have to direct it. You're ultimately responsible for your own personal development.
Manage your own ego. It's not about you, but about the organization and other people.
Be grateful with what you have and what you don't have.
Always remember where you came from and remember the people you're responsible for.
Know the ability to bring order to chaos and manage the situation.
Realize the importance of building rapport and connection early on with the people that are working for you.
As a leader, you're expected to bring calm, bring comfort, and bring discipline and counseling to people or the situation that's needed.
Take care of yourself first, manage your workday, make time for yourself, be accessible to your people without letting them hijack all of your time, and make time for your family, friends and other hobbies or volunteer work.
You can also download Chris Knutson's TECC book notes on 21 Indispensable Qualities of a Leader below.
Books mentioned in this session include:
21 Indispensable Qualities of a Leader
It's Not About You: A Little Story About What Matters Most in Business 
Resources and links mentioned in this session include:
Engineering Career Community (1$ Trial)
Leading Leaders website
TECC Notes: 21 Indispensable Qualities of a Leader
Sponsor for this session:
PPI2Pass Review Courses for FE, PE, and SE Exams
What steps have you taken to deliver impact leadership in your engineering career?
We would love to hear any questions you might have or stories you might share about how this episode had helped you to become a better leader.
Please leave your comments, feedback or questions in the section below.
To your success,
Anthony Fasano, PE, LEED AP
Engineering Management Institute
Author of Engineer Your Own Success