Avoid Torturing Your Audience When Giving Presentations is a guest post by Shoots Veis, P.E.
We all know it. We all hate it. Yet, all of us do it at least once in a lifetime. How often have we suffered through a presentation where the slides, usually crammed full of information, were simply read to the audience? It's not really a presentation so much as a live reading of a document meant to torture audience — or at least it seems that way. The presenter has stuffed as much information as they can onto a slide – a bad practice to begin with – then they read those overcrowded slides to an audience. Those presentations don't work for three reasons.
Firstly…
Most people can read at a rate of 250 words per minute, and most people can speak at the rate of 125 words per minute. When a speaker reads slides to an audience, the audience knows instinctively that it is much quicker to read the slides than to listen.  If you are going to read your presentation, do everyone a favor and just let them read the slides. You stay silent and the audience can quickly read through the information on the slide.
Secondly…
You avoid engaging the audience.  As I have discussed in recent posts, much of the communication between a speaker and their audience comes from changes in vocal patterns, eye contact and body language.  Speakers that are reading to their audience are not making eye contact with them.  They are unlikely to be changing their vocal tone and their body language is nonexistent.  An audience that is not engaged through eye contact and body language will not pay attention to the presentation for more than two minutes.
Finally…
If you are interested in giving an engaging presentation, you must provide a reason for the audience to listen. Don't use your slides as a teleprompter or crutch for lack of practice. You need to provide them with something they get from listening that is better than what they would get from reading (otherwise, just give them the handout and go home). If an audience is willing to give you their attention, you must make the effort to offer information they can't get from reading. Yes, that means your speech should be informative, interesting, educational, practiced, and possibly entertaining. Otherwise everyone is wasting time and effort. Effective speakers strike a mutually beneficial agreement with their audiences – listen to me speak and I will provide a speech worth listening to.


Do not let the visual aids get in the way of the relationship between you and your audience.
Think of presentation software as a tool, not an end in itself. Just because you are using a slide deck, do not assume your presentation will be well received. It is the same as an engineer designing a bridge using a computer. Just because you are using a computer, the bridge design is not necessarily any better. If you don't know how to design a bridge, it doesn't matter what computer or software you are using: you will end up with a failing bridge. If you don't know how to give a good presentation without a slide deck, you will not know how to give a good presentation with a slide deck.
The major drawback in using presentation software is that it becomes too easy to avoid the hard work of preparing and delivering a good presentation. Instead, speakers throw some slides together in the software and that is the beginning – and end – of their presentation preparation. Too many people seem to think that, once they create a slide deck presentation, all they have to do is read from their slides and their presentation will be great. It never works that way.
Avoid torturing your audience by reading to them. Instead, use your slides as a presentation aid  – NOT as a document crammed onto a slide or a teleprompter to let you know what to say next – to help support the main points of your talk.
About Shoots Veis, P.E: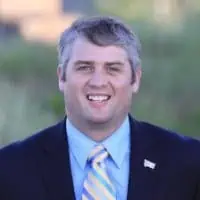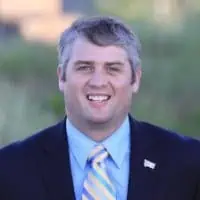 Shoots Veis, P.E is the author of Public Speaking for Engineers: Communicating Effectively with Clients, the Public, and Local Government. He is a Senior Project Manager focusing on municipal engineering assignments involving water and wastewater systems, land development, permitting, and project management.  He served for five years as an elected member of the Billings, MT city council.
Please leave your comments, feedback or questions on how you think you avoid boring your audience when giving presentations.
To your success,
Anthony Fasano, PE, LEED AP
Engineering Management Institute
Author of Engineer Your Own Success