Podcast: Play in new window | Download | Embed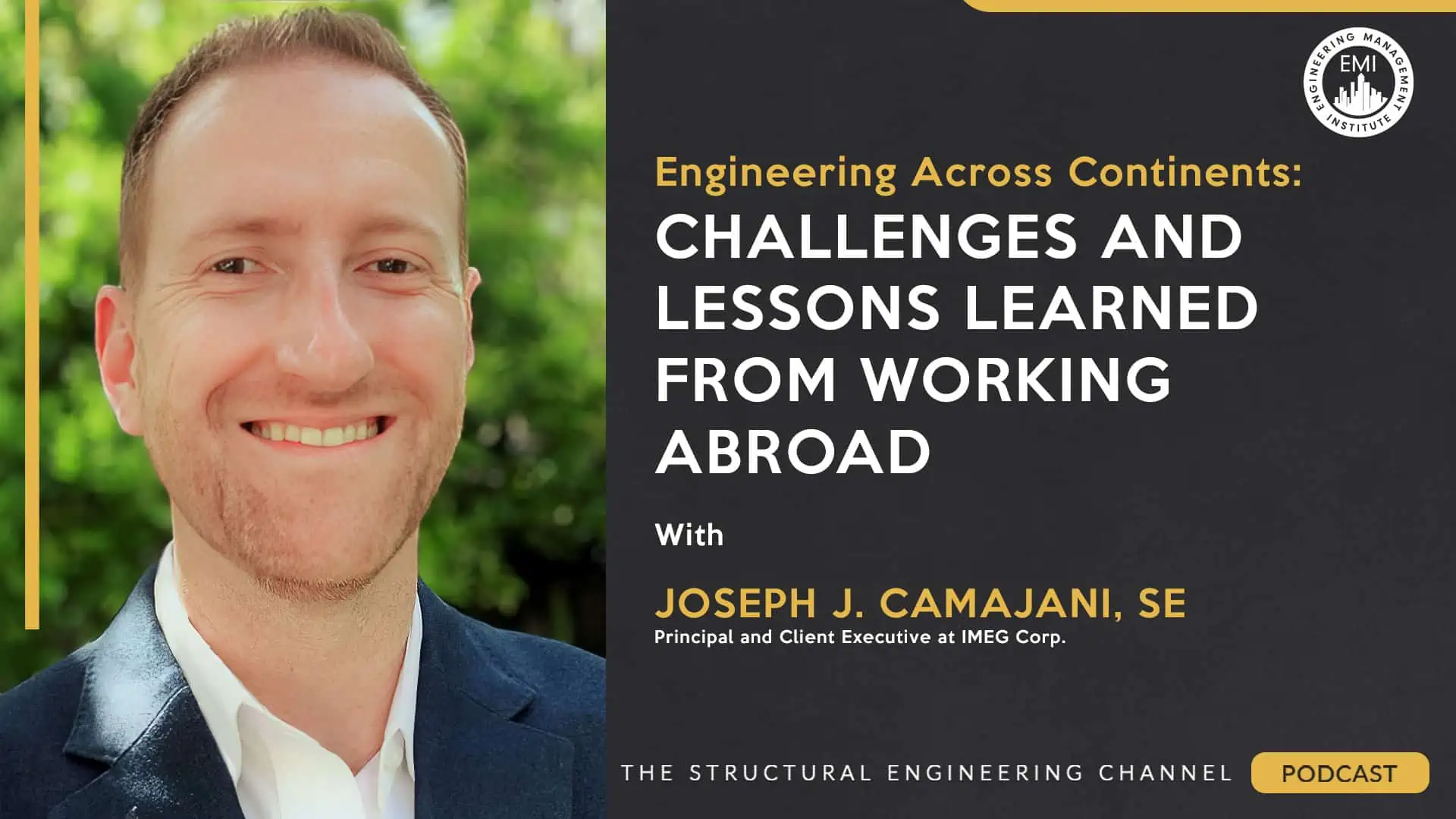 In this episode, we talk to Joseph Camajani, SE, a principal and client executive at IMEG Corp about his global engineering experiences across five continents. He highlights the challenges he encountered, and how working abroad influenced his outlook on engineering and project execution. He also provides some great advice for aspiring engineers looking to explore professional opportunities outside their local vicinity.
***You can view the show notes for this video here.***
Engineering Quotes:

Here Are Some of the Questions We Ask Joseph:
Can you take us through your journey of working abroad and highlight some of your experiences?
Can you elaborate on the challenges you faced when working abroad, such as cultural and language barriers, and adapting to different systems like the metric system and local drawing standards?
What were the language barriers like while working overseas as an engineer, and how did you manage to convey technical information to people who may not have had a strong grasp of English?
How has your international experience shaped your perspective on engineering and project delivery upon returning home?
What advice do you have for young engineers who may be hesitant to work abroad, and how can they prepare themselves for such an opportunity?
What do you think are the biggest challenges and opportunities in the engineering industry, and how do you suggest addressing them?
What skills do you recommend for engineers looking to advance their careers into project management or principal roles?
Here Are Some of the Key Points Discussed About Engineering Across Continents: Challenges and Lessons Learned from Working Abroad:
Working abroad can provide valuable opportunities for personal and professional growth, including exposure to different cultures, standards, and customs, as well as the chance to work on exciting, large-scale projects. It can also present challenges, such as culture shock and the need to adapt to new environments and work styles, but it can be a rewarding and eye-opening experience for those who are willing to take on the adventure.
Engineering is a global profession and fundamental principles can be applied anywhere with different methodologies and construction techniques. Connecting with people and learning from one another is essential to breaking down barriers, even in the face of language or cultural differences. Developing confidence takes time and effort, but it is a key factor for success in the engineering industry.
As an engineer working overseas, language barriers can be partially overcome by having a grasp of engineering terms in the local language, and it's crucial to acknowledge and respect the language and culture of the host country. By trying to communicate effectively and meet others halfway, engineers can bridge the gap and work toward a successful collaboration.
International engineering work highlights the necessity of patience, attention to detail, effective communication, and respect for differences in backgrounds, experiences, and cultures. Such experiences demonstrate the significance of teamwork and collaboration to achieve success, which are vital in modern engineering projects.
Challenging yourself and taking opportunities that come your way can lead to personal and professional growth as an engineer, even if it means stepping out of your comfort zone and experiencing new cultures and environments.
The benefits of technology in the engineering industry are clear, but there is a risk of overreliance on software and digital tools, which can hinder engineers' abilities to learn and grow. The pandemic and remote work have also highlighted the importance of human interaction and collaboration in achieving success as a team. It is essential to use technology to our advantage while remembering that the human factor is critical to our industry's success.
Soft skills, such as communication, time management, and understanding how to work with other's strengths and weaknesses, are essential for engineers looking to advance in their careers beyond technical expertise.
More Details in This Episode…

About the Guest: Joseph Camajani, SE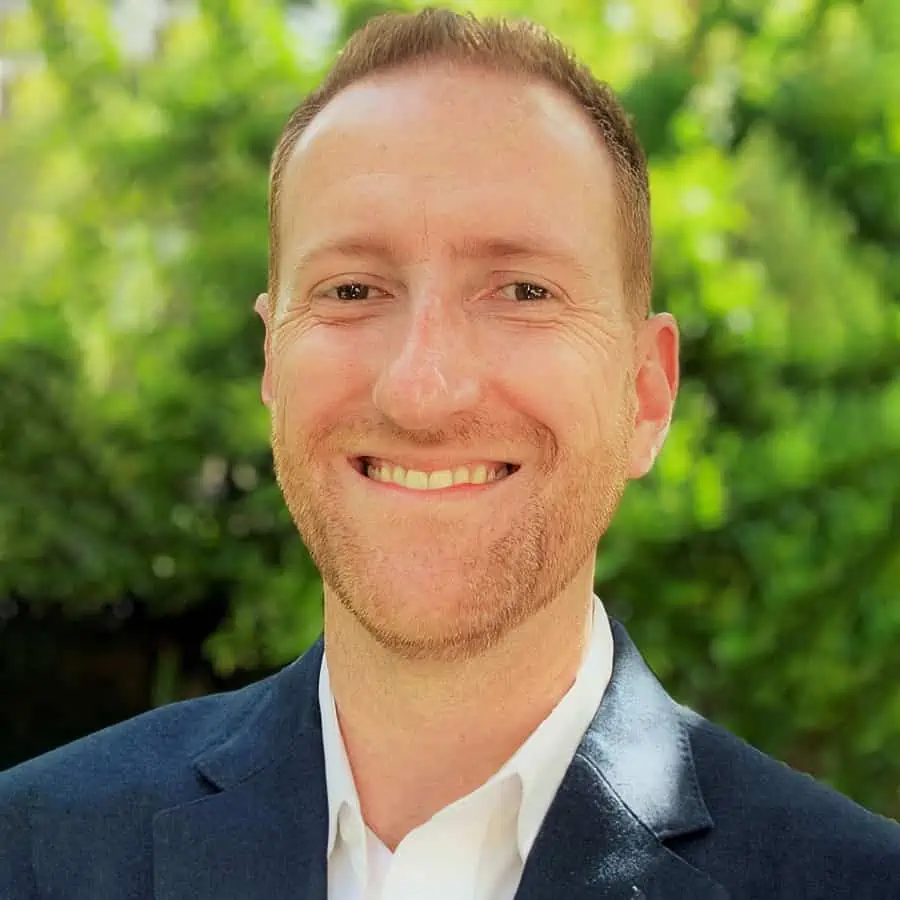 Joseph Camajani serves as principal and client executive of the IMEG San Francisco structural team. He joined the firm in 2020 as operations manager and senior structural engineer. A San Francisco native, Joseph has experience ranging from seismic structural design in California to global engineering management on five different continents for firms in each of the A/E/C fields. Joseph's management style is driven by project priorities and delivered confidently with exceptional communication skills, founded on technical expertise.
Joseph is a licensed Structural Engineer in California, a CalOES Disaster Service Worker, and a member of the Structural Engineers Association of Northern California. He earned a Bachelor of Science with honors in Civil Engineering from Cal Poly San Luis Obispo.
About the Hosts

Mathew Picardal, P.E., SE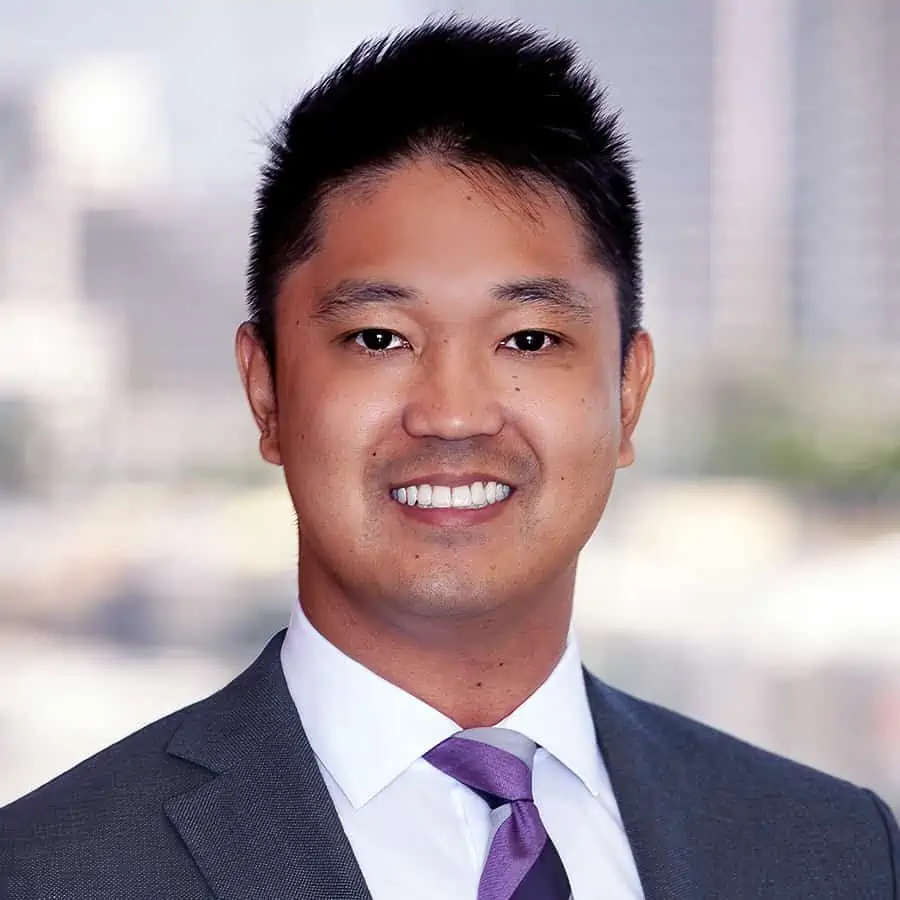 Mathew is a licensed engineer, practicing on structural projects in California, with an undergraduate degree from Cal Poly Pomona and an M.S. in Structural Engineering from UC San Diego. He has designed and managed various types of building structures, including residential wood apartment buildings, commercial steel buildings, and concrete parking structures and towers. He also hosts the new YouTube channel "Structural Engineering Life," through which he promotes the structural engineering profession to engineering students who are not familiar with the industry perspective.
Rachel Holland, P.E.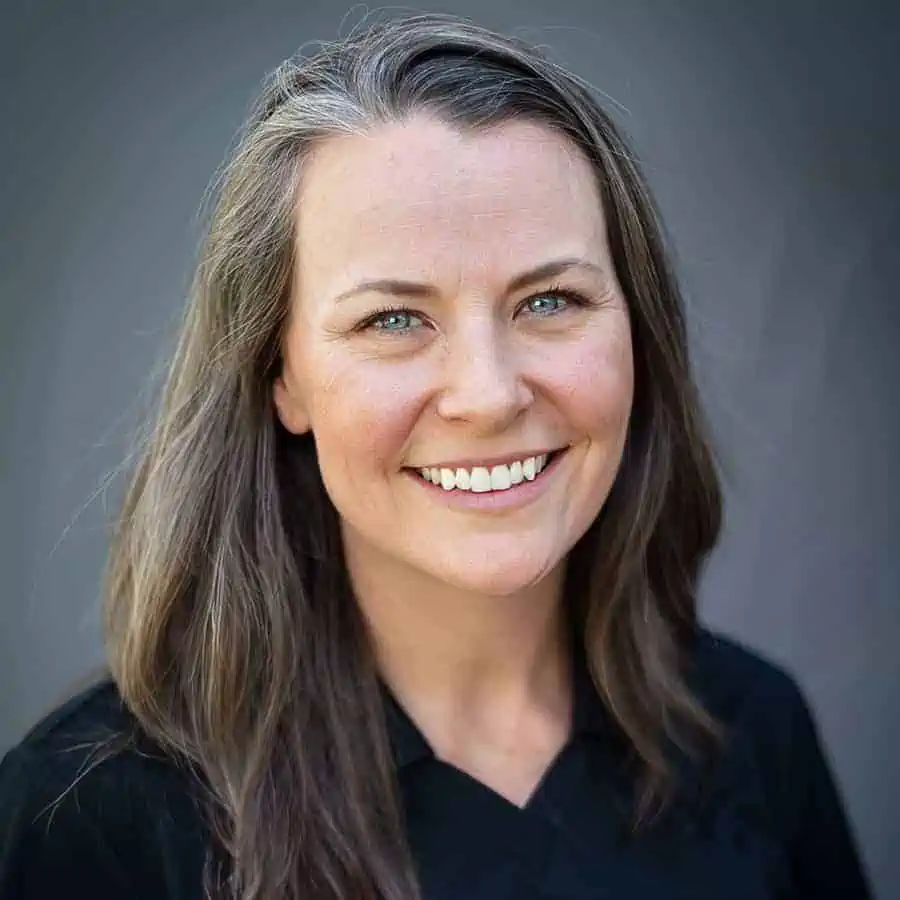 Rachel is an experienced R&D engineer, developing and patenting multiple new structural connectors. She also offers her expertise to both the end user and specifiers as a branch engineering supervisor. She represents Simpson Strong-Tie as a deck expert, educating others on how to properly build code-compliant decks. Before her career working for a manufacturing company, she spent many years working for engineering consulting companies. She earned her Architectural Engineering undergrad degree from California Polytechnic State University, San Luis Obispo, and a Master of Business Administration (MBA) from California State University, Monterey Bay. Rachel is a licensed P.E. in California, Arizona, and New Mexico.
Sources/References:
IMEG
Connect with Joseph Camajani, SE, on LinkedIn
Please leave your comments or questions in the section below on the challenges and lessons you have learned from working abroad.
To your success,
Mathew Picardal, P.E., SE, and Rachel Holland, P.E.
Hosts of The Structural Engineering Podcast