Podcast: Play in new window | Download | Embed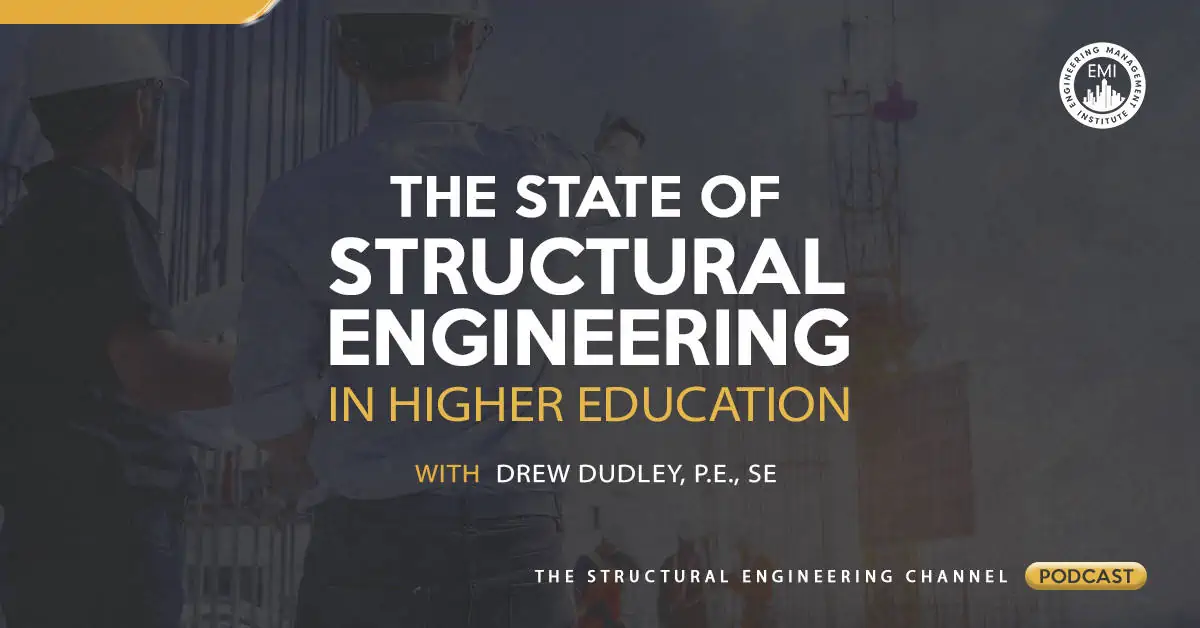 In this episode of The Structural Engineering Channel Podcast, we talk to Drew Dudley, P.E., SE, Vice President at Dudley Dunham Engineering and a lecturer at Texas A&M University, about the state of structural engineering and higher education.
Engineering Quotes:



Here Are Some of the Questions We Ask Drew in This Episode:
The American Society of Civil Engineers (ASCE)  and Structural Engineering Institute (SEI) formed a committee for the reform of structural engineering education. What is it and what is it focused on?
Are there any measures or actions that the committee is taking to change the masters course to a more practical course, rather than a research course?
Do you think that the 20-year plan is on track, as it is already 40% into the duration of the plan?
Is it better to do a co-op with one company or multiple internships with several companies?
Do you have any tips for students who are looking for co-ops or internships?
Here Are Some of the Key Points Discussed About Structural Engineering in Higher Education:
The Reform of Structural Engineering Education has a plan that started in 2013; it focuses on education, licensure, technology, globalization, innovation, and leadership. This is because the industry and technology are changing at an accelerated pace.
Over time, the universities have become more research-dominated, which is especially important for the growth and development of the industry. But, at the same time, there is a need for people who understand the materials and technology that we have at our disposal now.
Structural engineering students need to study and understand diaphragms and load paths before taking a masters course.
The committee has a great analysis and solution thus far into the 20-year plan. The next step is to figure out how the solution can be pushed to the universities.
When it comes to internships, people need to decide what they are going to be passionate about. In most cases, it is more beneficial to have multiple internships with different companies. This is not the solution for everyone because the first internship might be perfect for you and align with your passion.
Students who are looking for co-ops or internships should show that they are passionate about what they are doing on their LinkedIn profile. Companies always check references, so they should supply the company with references that can be trusted.
The Two Steps That ASCE and SEI Are Taking To Change the Way Universities Are Focusing Their Courses on Are:
They are going to start pushing department heads to bring in more adjunct faculty.
They have a program called ASCE ExCEEd, which teaches people how to be better instructors.
More Details in This Episode…
About Drew Dudley, P.E., SE
Drew Dudley is the Vice President at Dudley Dunham Engineering, a structural engineering firm based in College Station, Texas. He is a passionate entrepreneur, professor, and structural engineer with a hunger for learning, a calling for teaching and mentorship, and motivation to make the world a better place.
Drew is a licensed professional engineer in Texas, North Carolina, Virginia, New York, Oklahoma, New Mexico, Arizona, Georgia, Maryland, and Florida, and is also certified as a Model Law Structural Engineer (MLSE) by the National Council of Examiners for Engineering and Surveying (NCEES). In 2020, he won the National Society of Professional Engineering (NSPE) Young Engineer of the Year award for the State of Texas and Brazos Chapter, and is part of the Engineering News-Record (ENR) Top Young Professional of 2019.
Sources/References:
Dudley Dunham Engineering
Connect with Drew Dudley, P.E., SE on LinkedIn
Time for Action for Engineering Education Reform
ASCE ExCEEd
Eng-Tips
TWiCE
This Episode Is Brought To You by the Following Sponsors:
Aero Aggregates of North America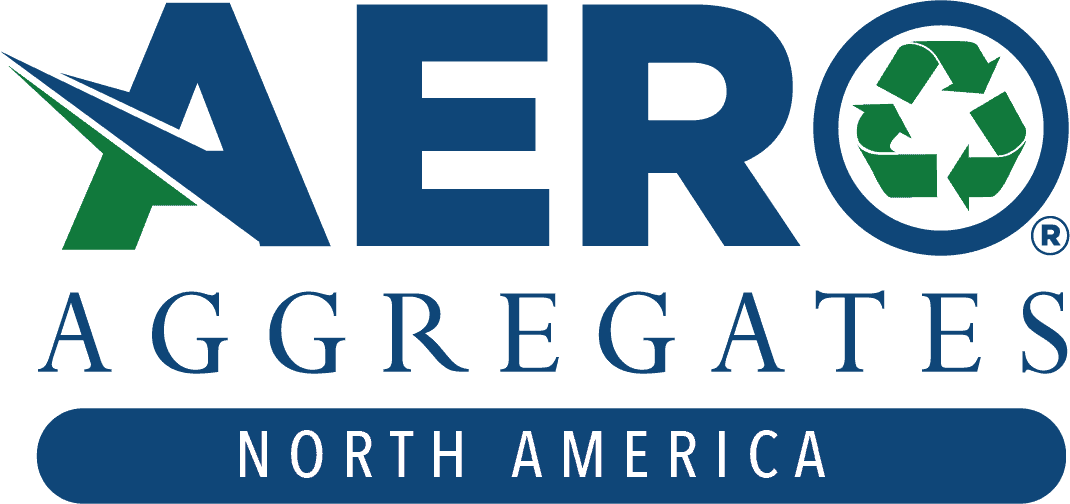 Aero Aggregates is the first vertically-integrated manufacturer of ultra-lightweight foamed glass aggregate in North America. This sustainable aggregate has bulk densities that are 80-90% lower than traditional fill, is free-draining and non-reactive, can be used to reduce lateral loads on walls or weight on roof structures, and it can also be used around building envelopes as an insulation material. Foamed glass aggregate can often accelerate construction, reduce project costs, and offer green credits for LEED and ENVISION programs. Visit www.AeroAggregates.com to learn about this unique construction material.
SkyCiv

SkyCiv is the first and only fully cloud-based structural analysis and design software suite. With a streamlined and efficient user interface, SkyCiv users can complete their analysis and design projects in just a fraction of the time. Using easy graphical inputs and tools, generate 3D structures for analysis and automate design using the integrated modules. Eliminate the "black box" effect with extensive hand calculation reports for steel, concrete, wood, and cold-formed elements. And if you are stuck, ping the SkyCiv Live Chat for quick help or share your file directly with the SkyCiv support team. With monthly updates released directly to the platform, SkyCiv users get to dive right into new and exciting features without any manual updates, downloads, or maintenance fees. Everything offered by SkyCiv is included in a single monthly subscription that is cost-effective for nearly every type of structural engineer. Check out SkyCiv at skyciv.com/emi for your extended free trial today.
Menard Group USA

Do you have projects where you are faced with building on soft or lose ground? Does it seem like all of the good sites are taken and you are always building on poor soils that are a challenge for conventional foundation approaches? Menard may be able to help! As a specialty ground improvement contractor Menard works nationally and international providing design-build ground improvement solutions at sites with problematic soils. In many cases, ground improvement is less costly than traditional approaches such as removal and replacement or piling systems. Menard works closely with civil, structural, and geotechnical engineers to minimize foundation costs for wide ranges of soil conditions, structure types, and loading conditions. To learn more about Menard Group USA, or for help on your next project, please visit www.menardgroupusa.com
Please leave your comments or questions in the section below on the state of structural engineering in higher education.
To your success,
Mathew Picardal, P.E. & Alexis Clark, P.E., M.ASCE
Hosts of The Structural Engineering Podcast