Podcast: Play in new window | Download | Embed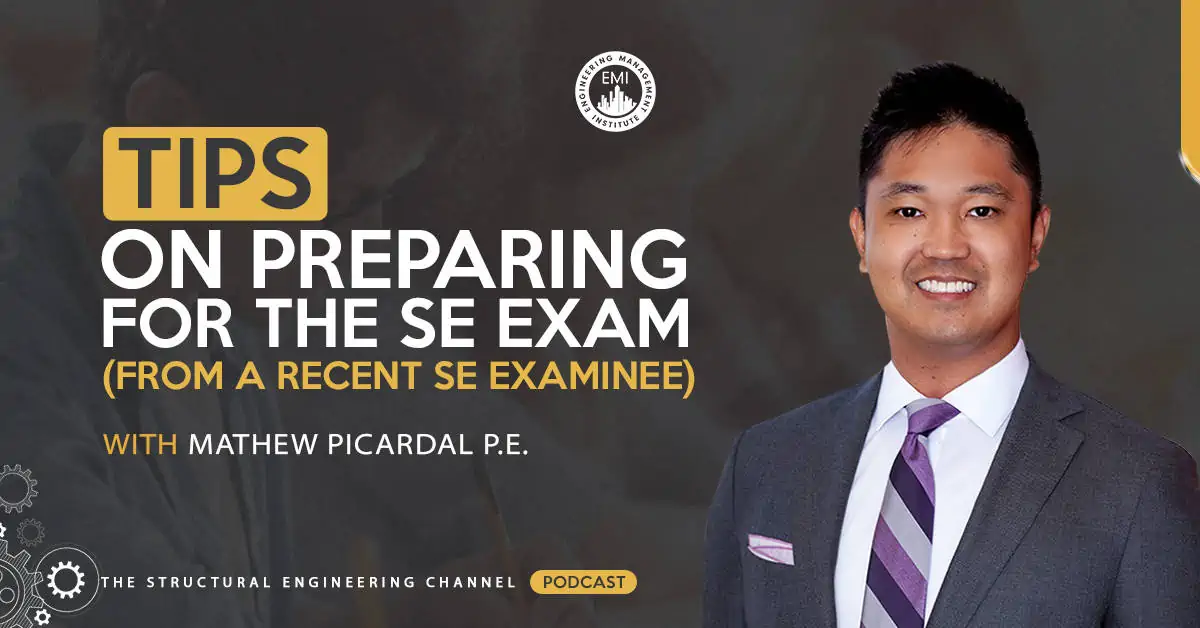 In this episode, I interview my co-host Mat Picardal, who recently took the SE Exam. He talks about his experience taking and preparing for the SE Exam, what the exam is, why it's so difficult, and the benefits of earning a SE licensure.
Engineering Quotes:


Here Are Some of the Questions I Ask Mat:
What is the SE exam and where is it required or recommended?

What is the difference between the PE Structural and the SE exam? 

Why is the SE exam so difficult and why is the pass rate at 30%?

What was the toughest part for you in preparing for the exam? 

What preparation resources are out there? 

How did you prepare for your SE? 

What was the first thing you did to celebrate finishing this momentous career milestone? 

What do you recommend others do when considering, preparing for, and taking the exam?
Here Are Some of the Key Points Discussed About Preparing for the SE Exam:
The SE exam is a specialty license that you get for structural engineering. It is an advanced license that allows you to work on more advanced projects like risk category 4 buildings and high-rise buildings. It is not required in all the states, but is a requirement in the state of California.

After you get your P.E. license, you need to be working under an SE licensed structural engineer for three years before you can take the SE license exam. The difference between the P.E. and SE exams is the SE is all structural engineering topics and subjects and it is much more difficult. You need to study for around 100 hours to prepare for the PE exam, whereas 300 to 400 hours of studying is required for the SE exam.

If you are thinking of taking the SE exam, you need to look at your long-term career goals and see if it will be necessary. You need to consider that preparing for the exam is a big commitment that does take a long time, and you need to do it all over again if you do not pass the exam. 

By preparing for and taking the SE exam, many of the structural engineering gaps get filled in, which will make you a better engineer. You will have confidence in knowing how to deal with and approach any material or project that you get. Even if it is not required in your state, you should look at it as a future investment in your career.

When preparing for the SE exam, you can split up the exam into two parts, namely the lateral side and the gravity side. Most people do not recommend taking both parts of the exam at the same time because both sections have a lot to learn and remember. It is also recommended that you take a class, which will give you a tighter schedule and keep you accountable. In addition, you will be guided by someone who will show you where people make mistakes, what parts you need to focus on, and what is going to be in the exam. 

Of the 400 hours, 100 of them are spent in the class, and the remaining 300 hours are devoted to studying time, which consists mainly of solving many problems by hand and not using a computer. One of the most challenging parts is the sheer number of subjects that you need to learn about. 

The gravity test is more difficult than the lateral test because it is an extensively broad section. You will need to know about things like bridge design, which is something that you probably have never done as a structural engineer.

There are a couple of different ways for you to prepare for the exam, like taking a course or self-studying. A good list of resources for self-studying can be found if you Google "NCSEA SE Exam Study Guide" It consists of references, study guides, code books, and guides for studying for the SE. There are many classes that you can take that include things like summarized sections, which can save you many hours of study time. 

If you are thinking of taking the SE exam, you need to look into the future of your career path and make sure it will be beneficial to your long-term career plans. With a pass rate of between 30% and 40%, it is a big-time commitment because you may need to do it again to pass.
More Details in This Episode…
About Mathew Picardal P.E.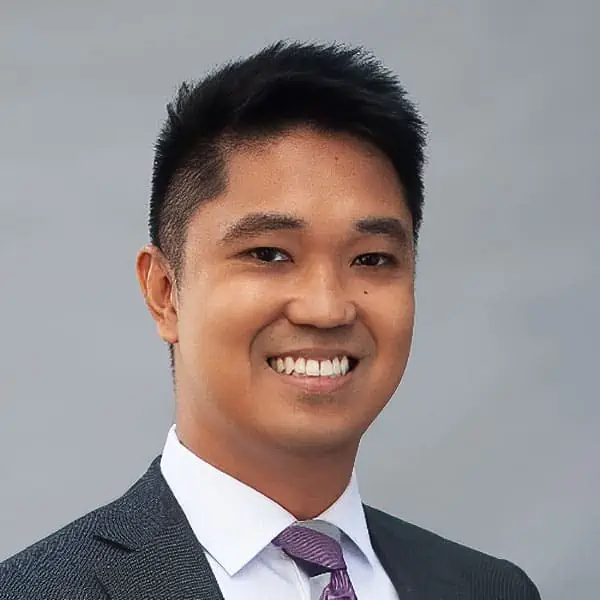 Mat is a licensed professional engineer practicing structural engineering projects in California. He has an undergraduate degree from Cal Poly Pomona and an M.S. in Structural Engineering from UC San Diego. He has designed and managed various types of building structures, including residential wood apartment buildings, commercial steel buildings, and concrete parking structures and towers. Mat is also the creator and host of the Structural Engineering Life channel on YouTube.
Sources/References:
Mat's YouTube Video about taking the Exam
NCSEA SE Exam Study Guide
Connect with Mat via LinkedIn
How to Pass the FE Exam
How to Pass the PE Exam
Please leave your comments or questions in the section below on preparing for the SE Exam.
To your success,
Mathew Picardal P.E. & Alexis Clark, P.E., M.ASCE
Hosts of The Structural Engineering Podcast