Podcast: Play in new window | Download | Embed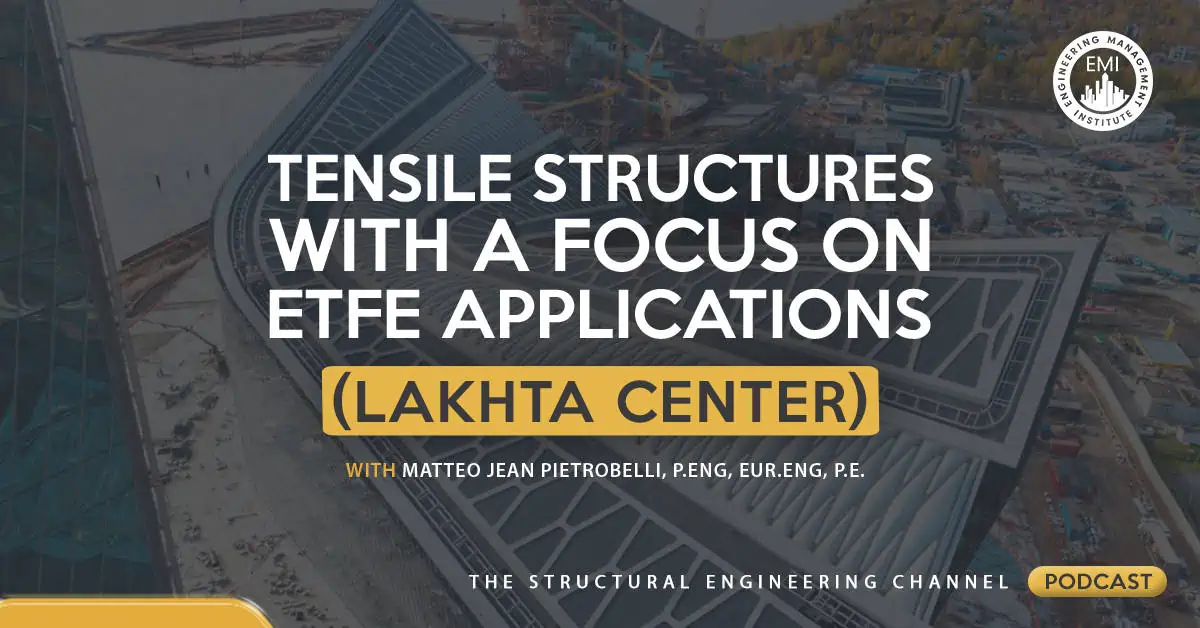 In this episode, we talk to Matteo Jean Pietrobelli, P.Eng, Eur.Eng, P.E., who is the Principal – Regional Manager of Maffeis Engineering. We found Matteo through an article that was published on the New Atlas called Russia's massive Lakhta Center named skyscraper of the year. We talk to him about the ETFE applications of the skylight in between the glazed façades of the buildings at Lakhta Center. Matteo expands on the design and loading process that was used and the type of fabric material used  in EFTE applications.
Engineering Quotes:


Here Are Some of the Questions We Ask Matteo:
What type of material was used to design the skylight?
What is the hardening agent of the material once it has been expanded?
What are the main categories that fabric materials consist of, and what are each of them?
Why did you decide to use this material for the design and what are some of the properties and characteristics of ETFE (Ethylene – Tetrafluoroethylene)
Is there a larger market for ETFE film moving forward?
Which design and loading process did you use during this project?
Does testing need to be done on all ETFE film designs or is there a code for this?
Is there a specific approach to adopt or to consider besides the structural performance and design of an ETFE component?
What are some of the case studies you have worked on in the past?
Here Are Some of the Key Points Discussed About Tensile Structures With a Focus on ETFE Applications:
The skylight on the Lakhta Center is made of ETFE films in a pneumatic structure. ETFE is an acronym for Ethylene – Tetrafluoroethylene, which is anisotropic thermoplastic, a polymeric material. The material is manufactured in films, has a high tensor resistance, and can also be heat welded. The ETFE film can be per stressed by pneumatic air into the shape of a pillow.
The film stays inflated with air by means of a MEP system. The MEP system regulates the pressure inside the film and adjusts the pressure according to things like thermal expansion loads. This means that the ETFE film is basically a balloon that is filled with regulated air.
This kind of material consists of two main categories namely, fabrics and films.

Fabric is defined as an anisotropic material. It consists of interwoven threads or yarns on a loom. These threads or yarns are normally woven in two perpendicular directions. This applies to natural as well as synthetic fibers. A good example of materials is the clothing that you are wearing. Commonly used yarn materials in textile architecture are normally polyester and fiberglass. Polyester yarns are used to obtain a PVC membrane. Fiberglass yarns are used to obtain PTFE fiberglass membranes.
Films are isotropic thermoplastic materials, and they are obtained by forming a single material. They are used in PVC films in indoor applications, and in ETFE films for outdoor applications.

ETFE was used on the skylight because this material is mainly used for its lighter weight. It is a good alternative for glass due to its thermal insulation properties, and is 100 times lighter than glass. It can be made transparent or with different designs and colors on it, which makes it easily customizable. The supporting structures are also a lot lighter due to the lighter weight of the material.
There are more ventures that have been designed that have ETFE film used in them. Architects and owners are seeing the benefits of this type of application. 80% of all the current ETFE film applications are in Europe and Asia, with the other 20% mainly being used in the U.S. and Canada.
The structural analysis of the ETFE film structure for the Lakhta Center was done according to the Russian design code. Because the ETFE is part of a pneumatic structure, the bed loads and the construction loads are important to consider for tensile membranes. Short- and long-term behavior need to be considered. Tests were done on the impact that wind and snowfall would have on the ETFE films.
There are design guidelines for using ETFE films, such as the European Standards for Membrane Structures. Tensile Membrane Structures, Standard ASCE 55 code is the guideline that should be followed in the U.S.
ETFE film is considered as a cladding material and requires things like specific details, connections, and waterproofing. All tensor structures work by transferring tensions to the main supporting structure as horizontal forces, which is vastly different than traditional structures with vertical load forces. With ETFE film structures, a form-finding process is done so that it can retain the best shape with the forces applied to it. Only then can the structure be designed to withstand the forces that are needed to keep the ETFE film structure in shape.
More Details in This Episode…
About Matteo Jean Pietrobelli, P.Eng, Eur.Eng, P.E.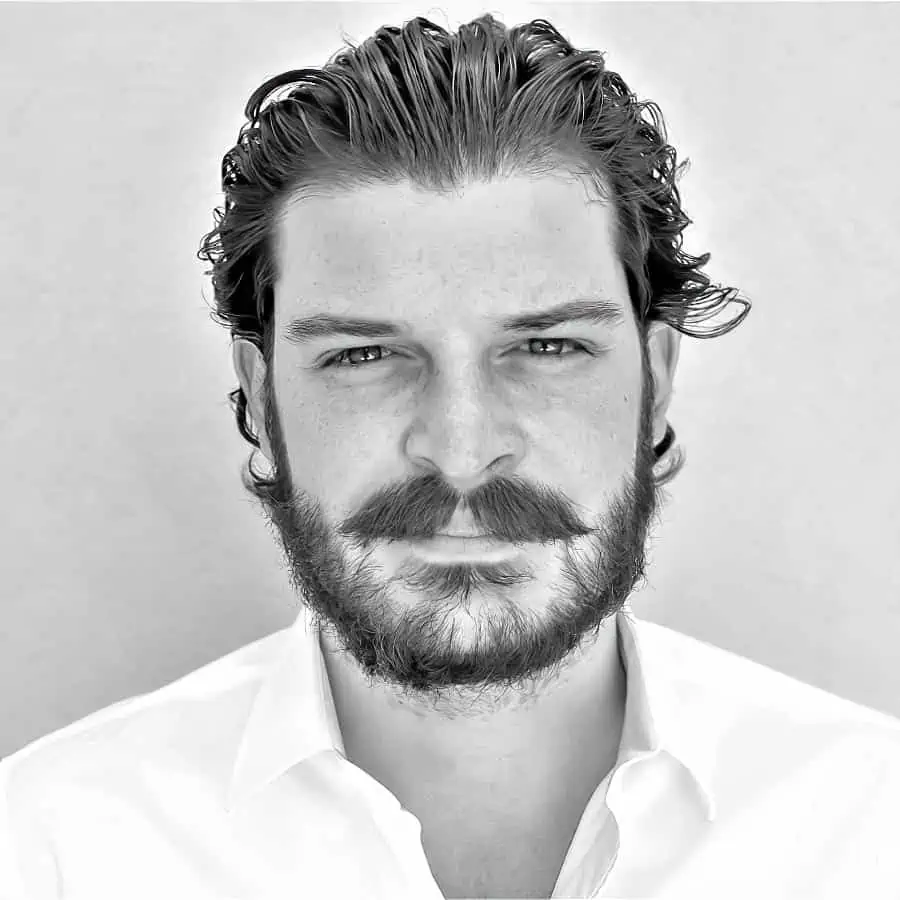 Matteo is a highly motivated structural engineer with a background in structural design of bridges, buildings, stadiums, and façades. The skill set he has developed and acquired along the years has allowed him to cover and solve various kinds of problems related to structural engineering.
Matteo spent more than half of his life working and residing in different countries, including Switzerland, Africa, China, India, Europe, and the USA.
He is cheerful, curious, humble, and proud to have already been exposed to the design and construction of worldwide renowned bridges and award-winning buildings.
Sources/References:
Maffeis Engineering
Tensile Membrane Structures, Standard ASCE 55
New Entrance Re Teodorico
U.S. Embassy in London
Beijing National Aquatics Center
Chemnitz main Station
Pompidou-Metz
King Fahad National Library
Connect with Matteo Jean Pietrobelli, P.Eng, Eur.Eng, P.E., on LinkedIn
DiscoverE Engineering

Please leave your comments or questions in the section below on tensile structures with a focus on ETFE applications.
To your success,
Mathew Picardal, P.E. & Alexis Clark, P.E., M.ASCE
Hosts of The Structural Engineering Podcast