Podcast: Play in new window | Download | Embed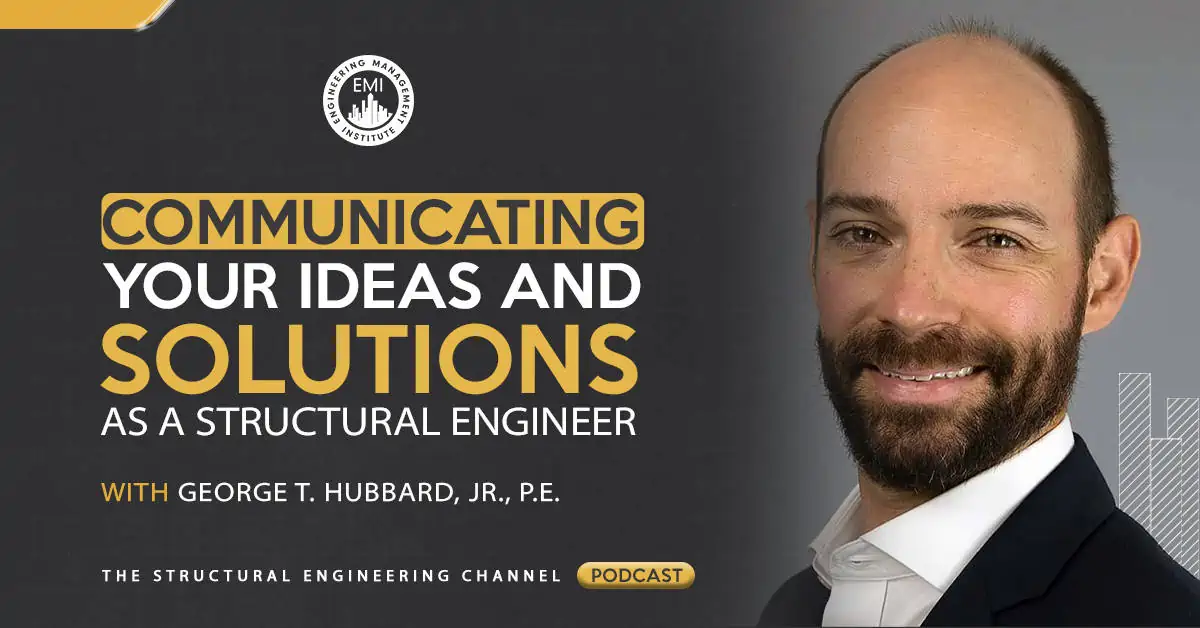 In this episode, we talk to George T. Hubbard, Jr., P.E., a structural supervisor at Pavarini McGovern, about his career and how he returned to engineering after exploring other career fields. He talks about the importance of communicating in engineering and how you and your firm can improve your communication skills.
Engineering Quotes:



Here Are Some of the Questions We Ask George Hubbard:
Can you tell us what made you decide to come back to engineering?
What do you like best about structural engineering?
What is the difference between working for a design firm and a construction management firm?
How do construction firms prepare you for communication?
Do any of your improvisation skills help in the engineering/construction world?
What can engineers do to be better communicators, and what benefits do you see from improved communication?
What can they do to promote better communication in companies?
For engineers considering a career like yours, what advice would you give them?
Here Are Some of the Key Points Discussed About Communicating Your Ideas and Solutions as a Structural Engineer:
As an engineer, you are the bridge between the architects and the contractors. Architects have a more creative view of how they want the project built, whereas contractors want to know how to construct the project. As the engineer, you must understand and communicate with both because they have vastly different views of the project.
The dynamic of communicating grows even more when you are working for a construction management firm because you also need to communicate with the trades as well. It contributes to another layer of communication that you need to master. Many engineers are great problem-solvers and clever people, but they cannot communicate their ideas to anyone else. Construction firms are better at helping you communicate than design firms because you mainly work by your computer in a design firm.
Some construction firms have their younger members taking part in meetings right from the start. It gets them experience and exposure so they have a good idea of how to communicate when they oversee a project. You get promoted in construction firms if you are a good communicator, whereas communications are not valued much in a design field.
If you have a presentation with a client that fails, you need to collect yourself after the presentation, take the critique, and then move forward to make yourself a better communicator.
When someone talks to you about a problem they are experiencing, listen to them, show that you understand that it is a problem, and then follow up by suggesting solutions to the problem.
Communication is a two-way street between the speaker and the listener. If you explain something that you think is crystal-clear, and the other person does not understand it, it is a failure on the speaker's part for not explaining it properly. Use the correct language when you are talking to people.
For engineers to better their communication skills, they should get out of their comfort zone and take an improv class. If you are in a design firm, ask your boss if you can attend a meeting to see how people communicate effectively. Talk to people in your firm who are not engineers. They have so much that you can learn from them, and them from you. It is a great way to communicate complex things to someone who does not have a background in engineering.
Communication is not only about the words you say or the text you type. It is about your tone and body language as well. If you are having an emotional reaction to an email you receive, you should not reply to it while you are reacting. Emails are horrible for communicating emotion, and it is difficult to do. Instead, call the person on the phone because it is a lot harder to be upset with someone when you are talking to them. They will hear in your tone that they have upset you and will probably rectify the situation. The more in-person communicating you can do, the better, and the more effective it will be for all the parties involved.
If you are considering moving from the design world to the construction world, be nice to the construction teams you are working with. Be sure that your networking is where it should be because sending your resume to look for work can be a tedious exercise. The transition is a lot easier if the people know you and your background. Pay attention in meetings and listen to all the parties involved in a project. It will broaden your knowledge and give you a better understanding of the different roles in a project.
More Details in This Episode…
About George T. Hubbard, Jr., P.E.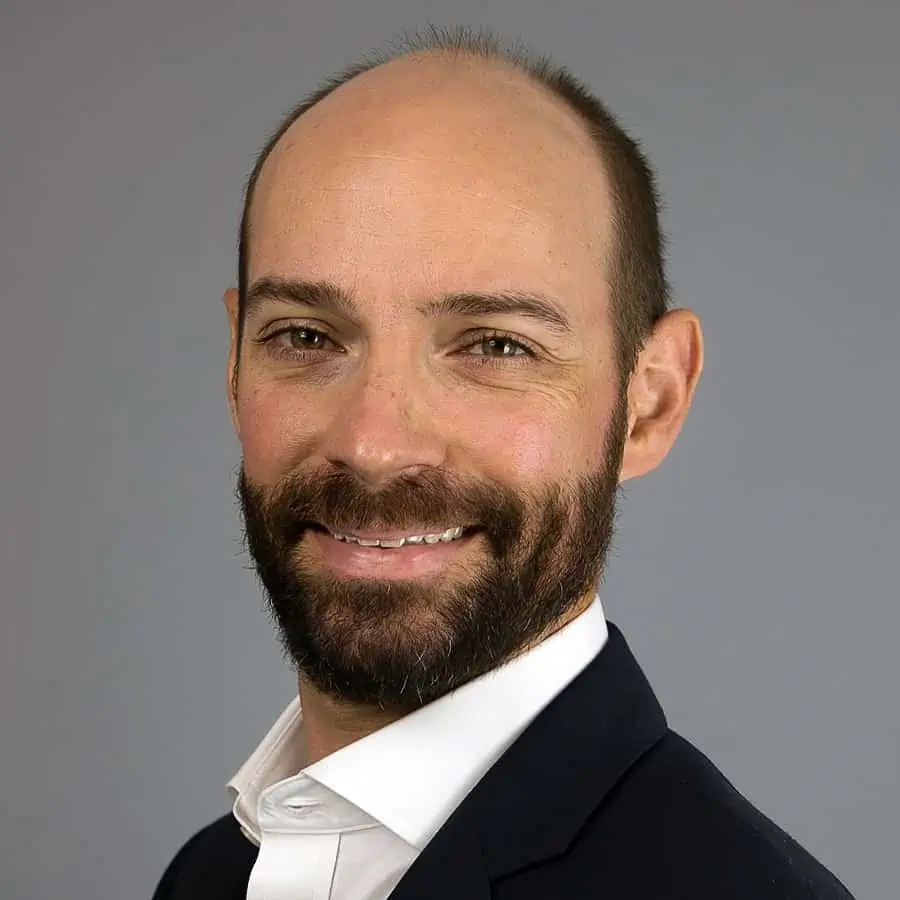 George graduated from Bowdoin College in 2003 with a BA in Physics. Following graduation, he moved from ski instructing to teaching high school to investment banking to theatrical improvisation and then back to engineering school at the University of Illinois at Chicago.
After graduating in 2011, he spent four years at WSP Cantor Seinuk in New York City as a Design Engineer and then four more years at DeSimone Consulting Engineers as a project engineer and manager. In 2019, he switched to the construction management side and began working for Pavarini McGovern as their Structural Supervisor, where he oversees all concrete and steel scopes of work.
Sources/References:
Pavarini McGovern, LLC
Connect with George T. Hubbard, Jr., P.E., on LinkedIn
Please leave your comments or questions in the section below on how you and your team are communicating your ideas and solutions as a structural engineer.
To your success,
Mathew Picardal, P.E. & Cara Green, EIT
Hosts of The Structural Engineering Podcast