Podcast: Play in new window | Download | Embed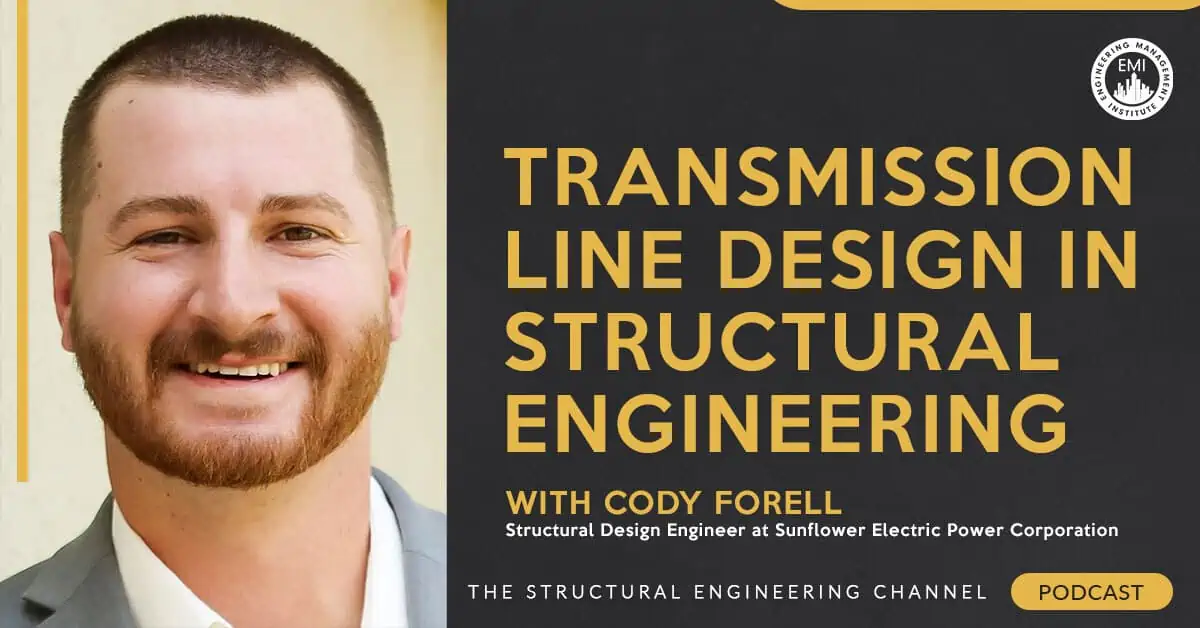 In this episode, we talk to Cody Forell, Structural Design Engineer at Sunflower Electric Power Corporation,  about transmission line design and what it is like working as a structural engineer at an electrical utility.
Engineering Quotes:


Here Are Some of the Questions We Ask Cody:
What was passing the PE Exam like for you, and what do you hope to accomplish with your PE License?
What is your involvement in transmission line design and what kind of transmission line structure configurations do you work with?
Which factors need to be considered while designing a transmission system?
What are the factors which limit the loading capabilities of transmission lines?
What are Phase-to-phase and Phase-to-ground clearances?
What is aeolian vibration in transmission lines and how does it affect transmission lines?
What roles do substation foundations play in the design process, and how does it affects the clearance requirements?
Do you have any advice for young engineers starting in their careers?
Here Are Some of the Key Points Discussed About Transmission Line Design in Structural Engineering:
The state of Kansas allows engineers to take the PE Exam before they have completed four years of engineering experience. Taking the test early means you will have to complete your four years of engineering experience before you can apply for your PE license.
Transmission lines move electric power from one point to another and connect a network of substations and generating facilities. Three-phase alternating current transmission lines have 3 conductors and static wires. The structures are mostly made of wood or steel, but there are other structure material types available. There are 3 main types of transmission line structures namely, tangent structures, angle structures, and dead-end structures.
Transmission line structures must be strong enough to support the conductors and static wires. The conductors and static wires also have strength properties. Aluminum Conductor Steel Reinforced (ACSR) conductors have external aluminum strands that carry the electrical current and steel core strands help with the strength. The National Electrical Safety Code (NESC) has limits on a conductor and static wire tensions and sags, which forms a big part of the design and analysis. PLS-CADD and PLS-POLE are the programs used for the modeling and analysis of transmission lines.
Phase-to-phase clearance is the clearance that must be maintained between any two conductors on a circuit. Phase-to-ground clearance is the clearance from the conductor to anything besides another conductor. The clearance distances are dependent on the operating voltage of the transmission line.
Aeolian vibration is a high-frequency low amplitude oscillation that is caused by a steady wind perpendicular to the wire. Conductors with high tension are most susceptible to experiencing aeolian vibration. Galloping is the opposite conductor movement, which is a low-frequency high amplitude oscillation, that is caused by freezing rain or sleet combined with a steady crosswind on the conductor. The rain or sleet freezes on the conductor in the shape of an airfoil. The wind then lifts the conductor like an airplane wing causing the conductor to gallop. Dampers are used to mitigate the movement of the conductor. The dampers are weights that are strategically placed on the wire to disrupt a range of vibration frequencies.
Substation foundations consist of drill piers, slabs on grid, or spread footings depending on the equipment it is supporting.
Young engineers should explore intern options to figure out what they like and do not like. Always be prepared and organized so you can take advantage of opportunities that come your way.
More Details in This Episode…
About the Guest: Cody Forell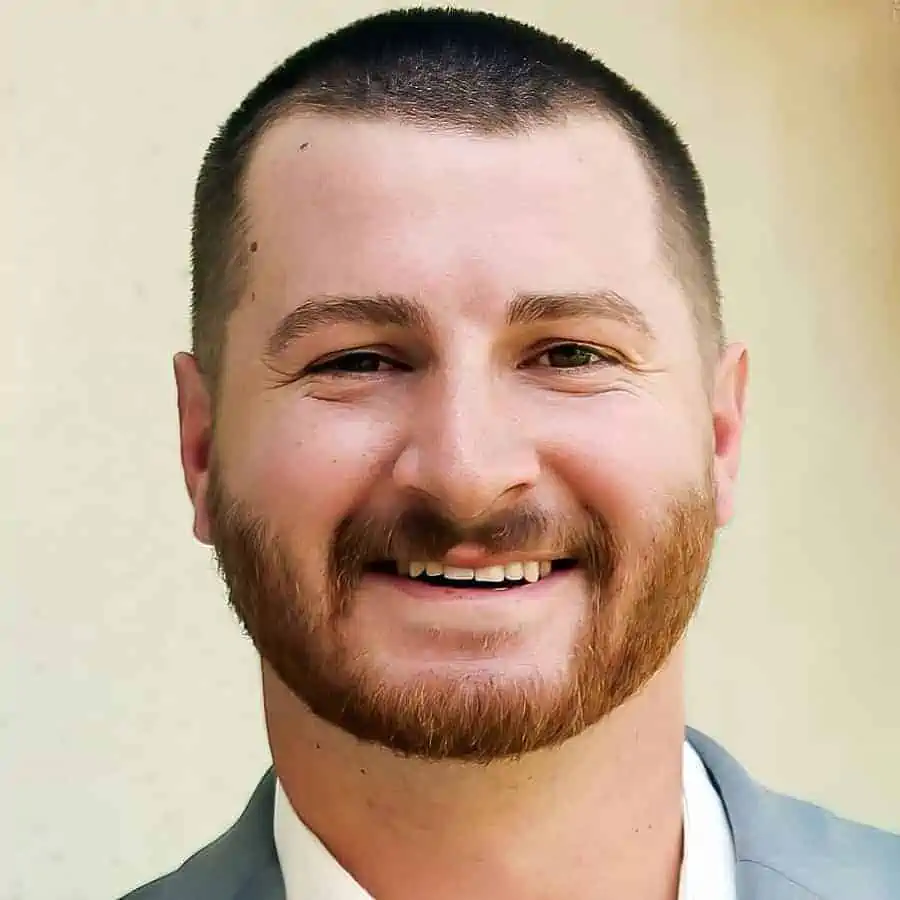 Cody is originally from Alva, Oklahoma. He attended Fort Hays State University before transferring to Oklahoma State University. He received his Bachelor of Science in Civil Engineering from Oklahoma State University in 2019. Cody began his career as an intern with Sunflower Electric Power Corporation. After graduation, he started working at Sunflower full-time and has been working there as a Structural Design Engineer for almost 3 years.
About the Hosts

Mathew Picardal, P.E.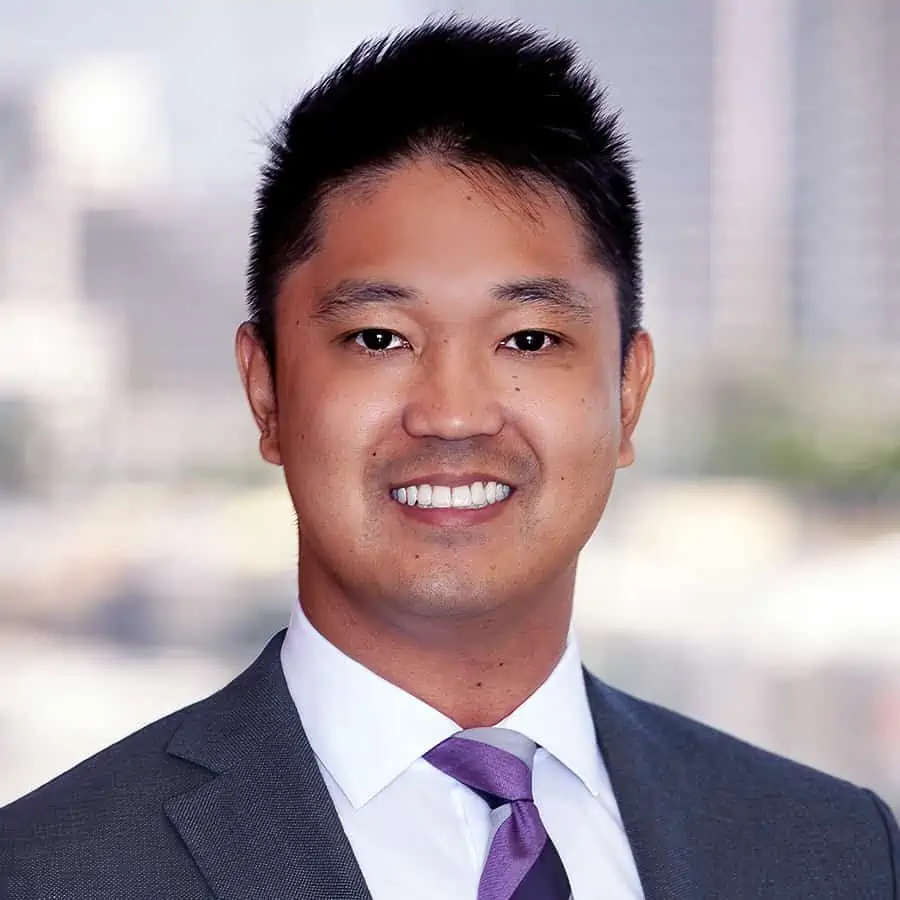 Mathew is a licensed engineer, practicing on structural projects in California, with an undergraduate degree from Cal Poly Pomona and an M.S. in Structural Engineering from UC San Diego. He has designed and managed various types of building structures, including residential wood apartment buildings, commercial steel buildings, and concrete parking structures and towers. He also hosts the new YouTube channel "Structural Engineering Life," through which he promotes the structural engineering profession to engineering students who are not familiar with the industry perspective.
Cara Green, P.E.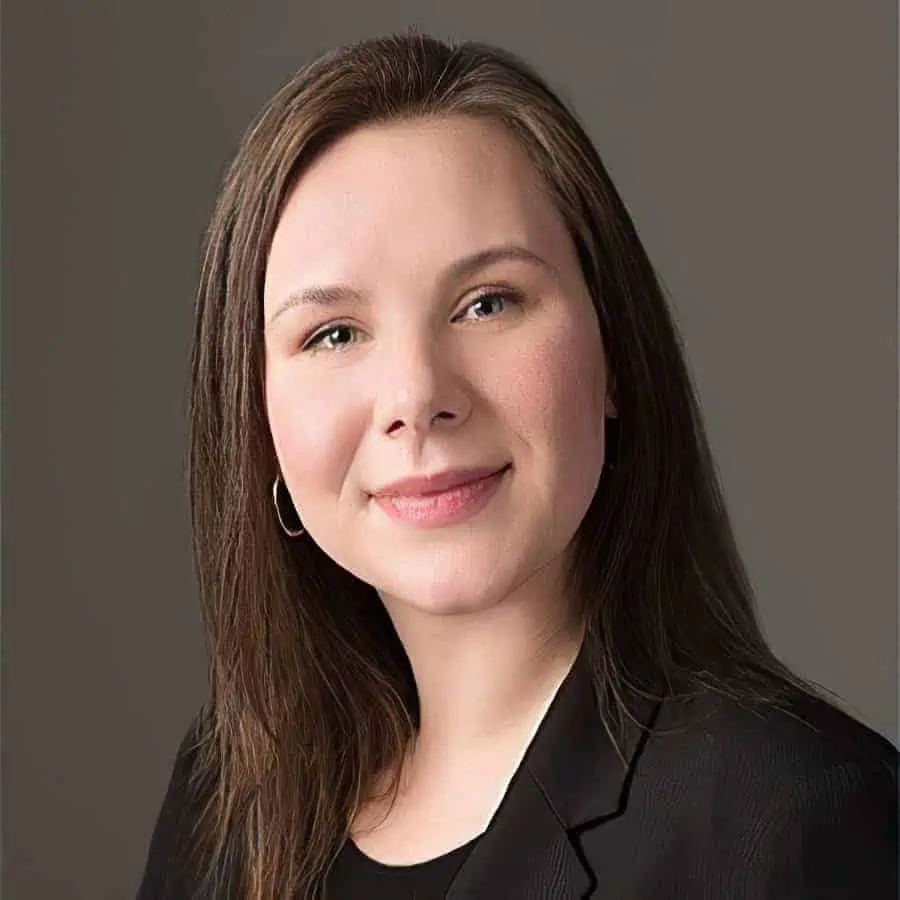 Cara Green, P.E., works in Hilti's North American headquarters as the Structural Engineering Trade Manager for the U.S. and Canada. She is currently an EIT in Texas and received her bachelor's in civil engineering from the University of Alabama in Huntsville.
Sources/References:
Sunflower Electric Power Corporation
Electrical Transmission Substation Structures Conference 2022
The National Electrical Safety Code® (NESC®)
Rural Utilities Service
ASCE – Guidelines for Electrical Transmission Line Structural Loading
PLS-CADD
PLS-POLE
Connect with Cody Forell on LinkedIn
This Episode Is Brought to You by Menard USA

Menard USA is a specialty ground improvement contractor that works nationally providing design-build ground improvement solutions at sites with problematic soils. Menard works closely with civil, structural, and geotechnical engineers to minimize foundation costs for a wide range of soil conditions, structure types, and loading conditions. To learn more about Menard USA, or for help on your next project, please visit www.menardusa.com.
Please leave your comments or questions in the section below on transmission line design in structural engineering.
To your success,
Mathew Picardal, P.E. & Cara Green, P.E.
Hosts of The Structural Engineering Podcast