This is a guest blog by

Patrick Sweet, P.Eng., MBA, PMP, CSEP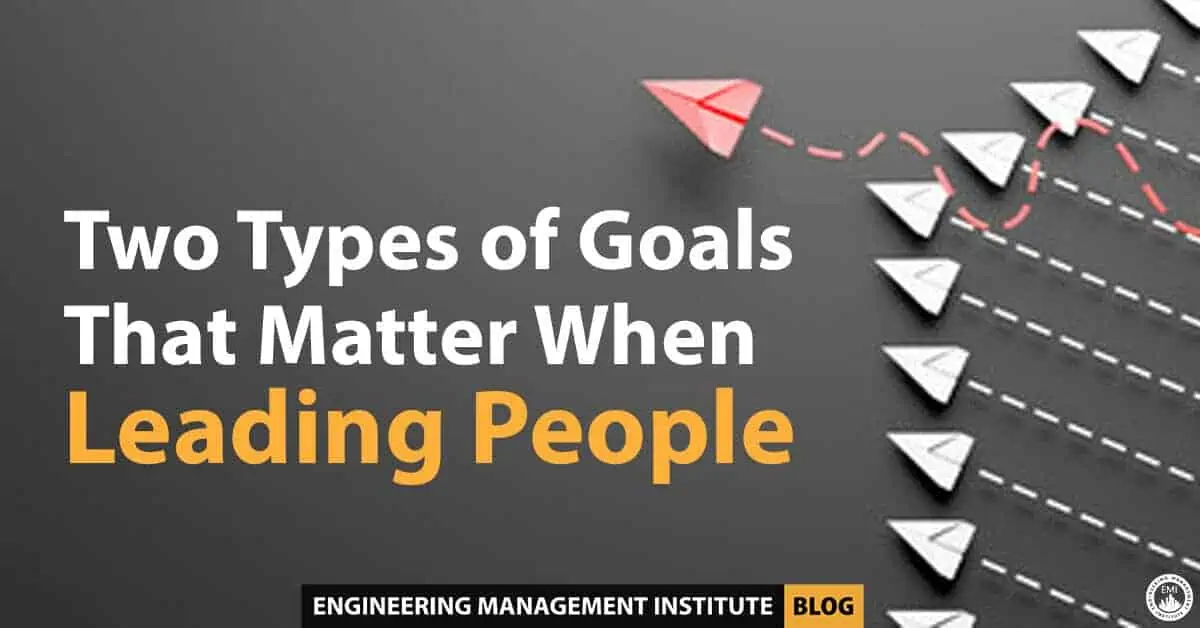 Of all the lessons that I've learned over the course of my career, one stands out as possibly the most important and impactful: 
The successful manager manages performance, not the person.  
An engineering manager is responsible for the performance of the team. Projects still need to be completed on time and on budget. Work outputs need to be high quality. This is where management of performance comes in. A successful engineering manager must take great care to establish clear performance expectations so that the team understands what is expected of them and how their work will be evaluated.  
Measuring Performance 
The first step in measuring performance is to establish clear goals for the team. A set of strong goals will serve to clarify the group's mission. Most importantly, it will help the team decide which "emergencies" to address and which ones to worry about some other time (if at all). We live in the Age of Distraction, so a little clarity from a manager can go a long way.  
Many people have heard about the SMART framework for goal-setting. I've used that for years and it has served me very well. However, a few years ago I came across a variation from Michael Hyatt in his book "Your Best Year Ever," which I highly recommend. Hyatt's framework calls for "SMARTER" goals: 
S = Specific
.
Your goals need to be detailed enough to eliminate any ambiguity with respect to what needs to be done. 
M = Measurable
.
You need to be able to clearly articulate a specific measure of "doneness" for your goal. Generally, this needs to be some quantifiable measure or a binary state.  
A = Actionable
.
Goals need to be something you can actually DO.  
R = Relevant
.
This one is a bit different from the traditional SMART system, where one R is for "reasonable" or "realistic." The relevancy of a goal is related to how well it fits with you or your team's mission. In other words, it has to make sense for your team to be taking on a goal. 
T = Time-keyed
.
This is another slight variation on the original framework. Not all goals necessarily need to be done by a certain date. For example, you can have habit-based goals that rely more on a cadence of activity rather than a firm deadline. This makes sense, for example, for a goal to stay on top of a team's inbound communication. It makes more sense to stick to a particular rhythm than a deadline because there likely won't be any endpoint to inbound requests. Alternatively, a good ol' deadline works here too for more traditional accomplishment-based goals. 
E = Exciting
.
A goal should not only clarify what the team should do, it should also help motivate the team to do it. That's where the E comes in. A goal needs to feel like it will actually matter and that the world (or your team's world) will be a better place once the goal is accomplished.  
R = Risky
.
Wait, what? Why would we want a goal to be risky? This is another modification of the original framework. A goal should be risky for a few reasons. If a goal feels risky, you'll be more motivated to work hard on it in order to give yourself a fighting chance. This will also help support the team to grow and push the edge of the group's capabilities, which in turn makes the goal even more exciting. Bear in mind that we're talking about risky, not ridiculous. It's important to use your judgement when it comes to how aggressive you should be with setting a goal.  
Example of a Good Performance Goal 
Using the framework above, let's take a look at an example of a goal you might give to a customer-facing tech support team: 
Goal: Reduce the calendar days to resolve high-priority user issues by 50% by March 31, 2022.  
This goal is good because it's specific with respect to what the goal is about: reducing calendar days of high-priority user requests. It's measurable, assuming there's already a baseline in place. It's actionable, assuming the team has control over any of the tools or processes that get used to resolve user issues, and it's relevant, as long as the goal is for a user support group. There's also a clear deadline.  
Finally, this goal could also be considered risky and exciting, depending on the circumstances. It's risky in that we're calling for a 50% reduction in turnaround time, rather than, say, a more modest 15%. This means the team will probably need to fundamentally shift how it approaches its work. This would also be exciting because it would mean the team is able to do a much better job helping serve their customers — people generally want to do great work, and this is a path toward that.   
Another Way to Use Goals 

While goals are critical to the success of accomplishing work, they can also be used to help drive the development of your staff. When both performance goals and professional development goals are in place, a virtuous cycle is created. The accomplishment of professional development goals makes accomplishing performance goals easier. Accomplishing risky, exciting performance goals builds new skills and knowledge within the team, which will likely lead to the accomplishment of professional development goals.  
In the past, I've asked my own staff to use the SMARTER framework to draft professional development goals for themselves, which we would then review and finalize together. Since my people are the originators of their goals, there's more ownership of the goals, which makes their accomplishment more likely. This is important because professional development often gets set aside in the face of tight deadlines for deliverables. Having my staff share what they're interested in and what they want to work on also gives me a sense for what kind of work I could assign that will support them to keep them excited and engaged in their work.  
Next Steps 
If you don't already have goals for your team, take some time to establish at least a few (three to five works best for me) high-level goals for your team. Share them at your next staff meeting, and make a point of reviewing them regularly and measuring progress. When your team accomplishes a goal, celebrate that for the win that it is.  
For one-on-one sessions with your staff, make the accomplishment of performance goals central to your discussions. How is each person contributing to your team's goals? If someone isn't really able to, that might be a sign that their assignments need a review to make sure they're being tasked with work that really matters.  
Finally, you can ask your team to bring you up to three professional development goals to talk about together. This is another great thing to be discussing in your one-on-one sessions. Try to find ways of supporting your staff in their growth and development. You'll find that when staff feel they're supported and that their individual success matters to their manager, there's a much higher likelihood that the team will thrive as a whole.  
About the Author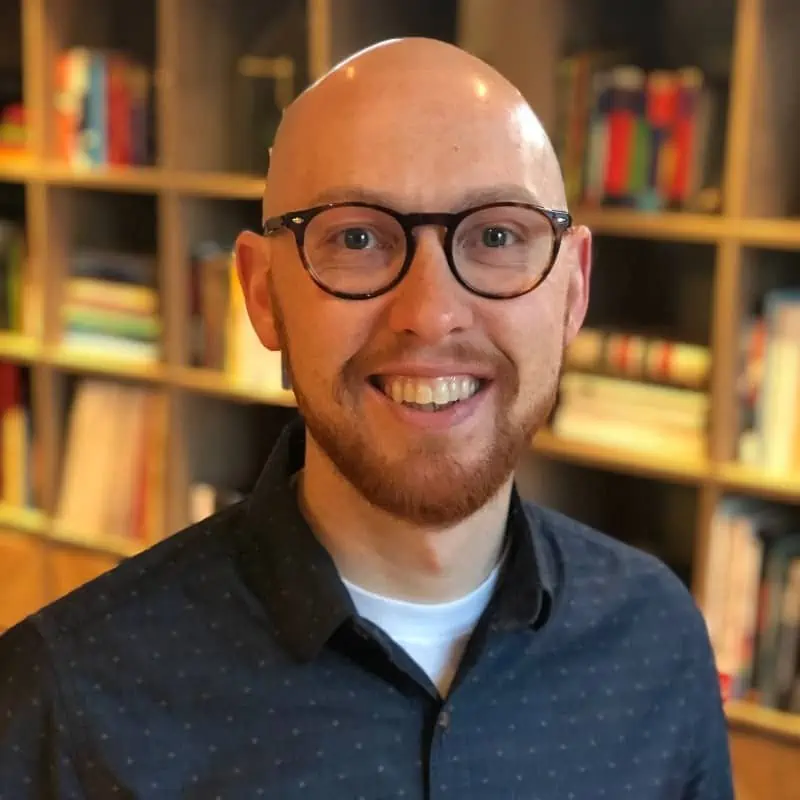 Patrick Sweet, P.Eng., MBA, PMP, CSEP, is a recognized expert in engineering management, productivity, and leadership. He is the president of The Engineering & Leadership Project, which specializes in leadership and management development, training, and consulting for engineers and engineering firms. He also hosts the popular Engineering & Leadership Podcast, a show dedicated to helping engineering leaders thrive.  
Engineering leaders can subscribe to Pat's free Engineering Leadership Weekly newsletter to learn more valuable engineering leadership and management tools and techniques, get access to special events, and much more.   
We would love to hear any questions you might have or stories you might share on establishing performance and professional development goals for your staff.
Please leave your comments, feedback or questions in the section below.
To your success,
Anthony Fasano, PE, LEED AP
Engineering Management Institute
Author of Engineer Your Own Success