This is a guest blog by Nick Heim, P.E.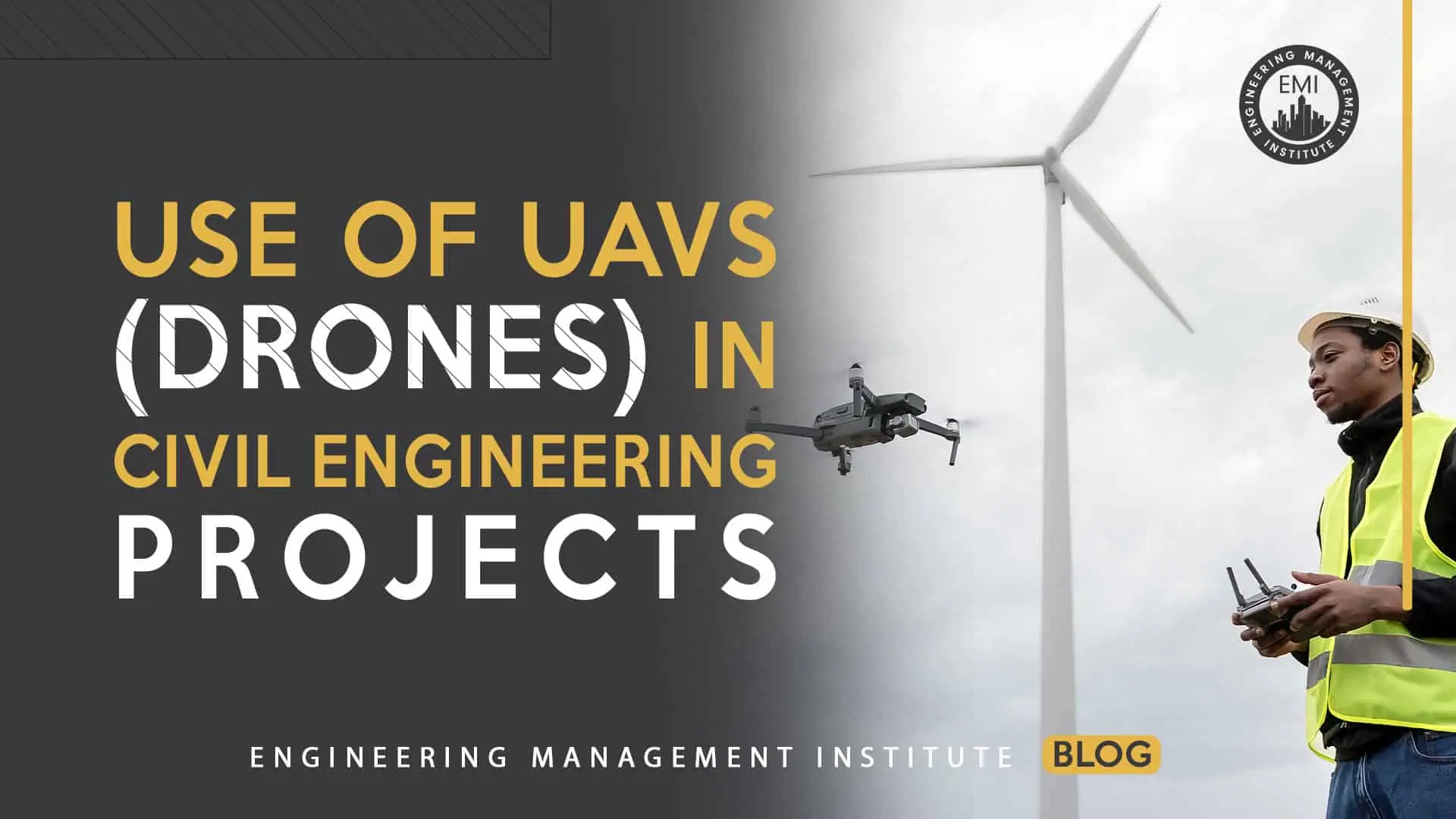 Civil engineers are designers and builders of everything related to infrastructure: roads, bridges, dams, ports, and many others.
While construction and maintenance of any asset happens in the physical world, there is a lot of work in the digital world that accompanies it.
Today, I would like to talk about one of the tools that is changing the way data is captured in the field: unmanned aerial vehicles (UAVs, also known as drones).
1. What Is a UAV?
An unmanned aerial vehicle (UAV), commonly known as a drone, is an aircraft without any human pilot, crew, or passengers on board. (Wikipedia).
The primary benefit of a UAV is in its name. The lack of need for an on-board pilot means that the aircraft can be relatively small, light, accessible, and inexpensive to operate. This allows for quick adoption on civil engineering projects.
This does not preclude the need for an experienced operator, however. Like any other pilot in the United States, UAV pilots are licensed through the Federal Aviation Administration.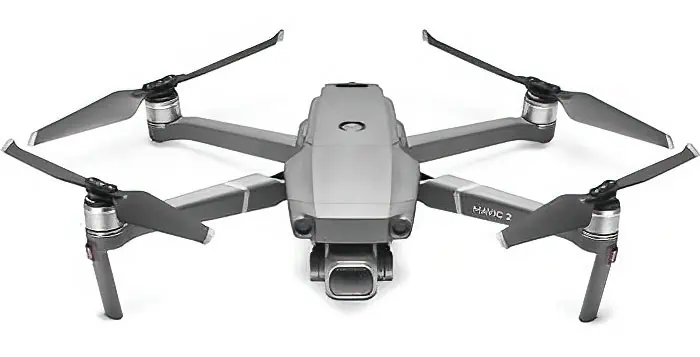 The DJI Mavic 2 Pro, an example of a consumer-grade drone
2. Use Cases for UAVs
Now that we understand what a UAV is, let's talk about some of the use cases applied to civil engineering projects.
After many a site visit in the field, I have experienced or heard some form of the following:
"Where was this photo taken? What is its context?"
"I couldn't get great photos of the pedestrian bridge, it was too far off the ground."
"I would like to see the asset globally, rather than just at the specific points up-close.
UAVs can alleviate some of these issues by rapidly and inexpensively capturing more data than is feasible with a standard camera from the ground.
Some examples of data capture could include:
Elevation Data
Drones can capture data about the elevation of an asset, which can help civil engineers make more informed decisions. In the parking garage example below, the elevation data can highlight anomalies in the water drainage path (low points and high points, for example), which can help with understanding the health of the concrete structure.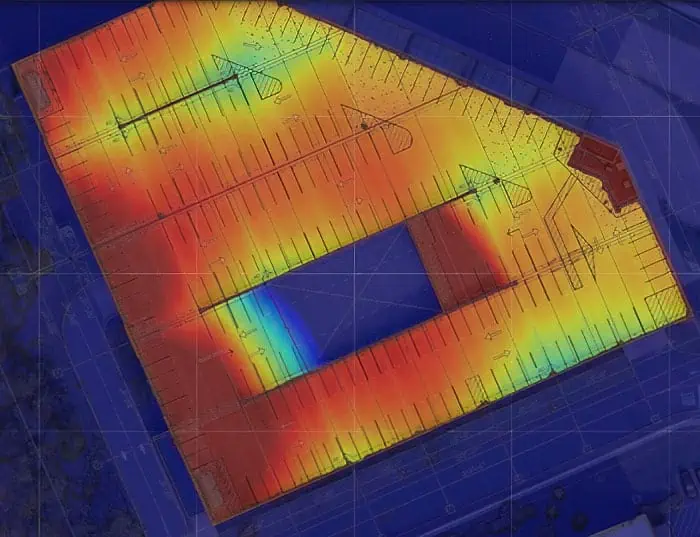 Elevation mapping of a parking structure (red = higher elevations, blue = lower elevations)
Orthomosaics
An orthomosaic is a large photo with high detail and resolution made by combining many smaller images called orthophotos.
By programming a drone to systematically capture sequential images, the individual images can later be combined into one large image of the asset.
This has many uses, including being able to revisit the site virtually, understand the context of any  one image, and give civil engineers a global view to complement their understanding of individual issues.

Orthomosaic of a façade, generated from multiple individual photos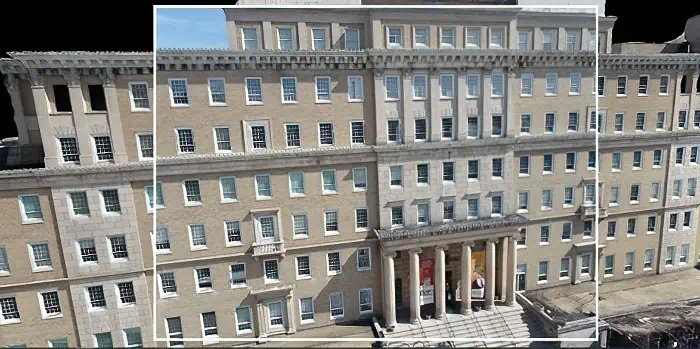 Individual photo within the context of the orthomosaic
3D Models
By using a technique called photogrammetry, extraction of three-dimensional measurements from two-dimensional data allows reconstruction of a 3D model from photos. This data can be used for measurements, identification of defects, or imported into modeling software for further enhancement.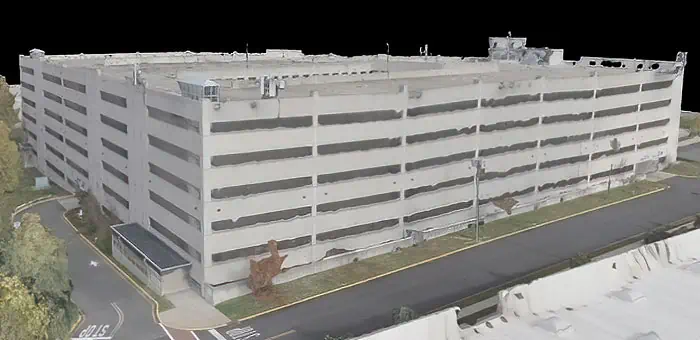 3D model of parking structure, generated from multiple individual photos
3. Setting Expectations
Understanding the limitations of any tool you use is critical to successful use of it. UAVs are no exception, nor are they a "fix-all" solution.
Like any engineering tool, a healthy amount of skepticism and setting expectations should be performed from the start, which could include:
What specific problems am I using the UAV to solve?
Does the data provided by the UAV generally align with my global understanding of the state of the asset?
Does my expectation of the data that the UAV can provide match reality?
Do I have the sensor(s) needed to capture the desired data?
About the Author Nick Heim, P.E.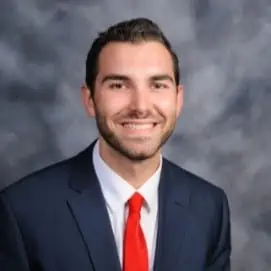 Nick is a field, sales, and VDC engineer at StructureCare, owner of Green House Property Management, and the Civil Engineering Collective Coordinator. Nick's interests lie at the intersection between the built world and technology, and he can be found looking for the ever-changing answer to the question, "How can we do this better?" He can be found on LinkedIn, producing content about use of technologies in his civil engineering career and small business.

We would love to hear any questions you might have or stories you might share about using UAVs (Drones) in civil engineering projects.
Please leave your comments, feedback or questions in the section below.
To your success,
Anthony Fasano, PE, LEED AP
Engineering Management Institute
Author of Engineer Your Own Success