Your Voice Matters is a guest blog by Mike Burns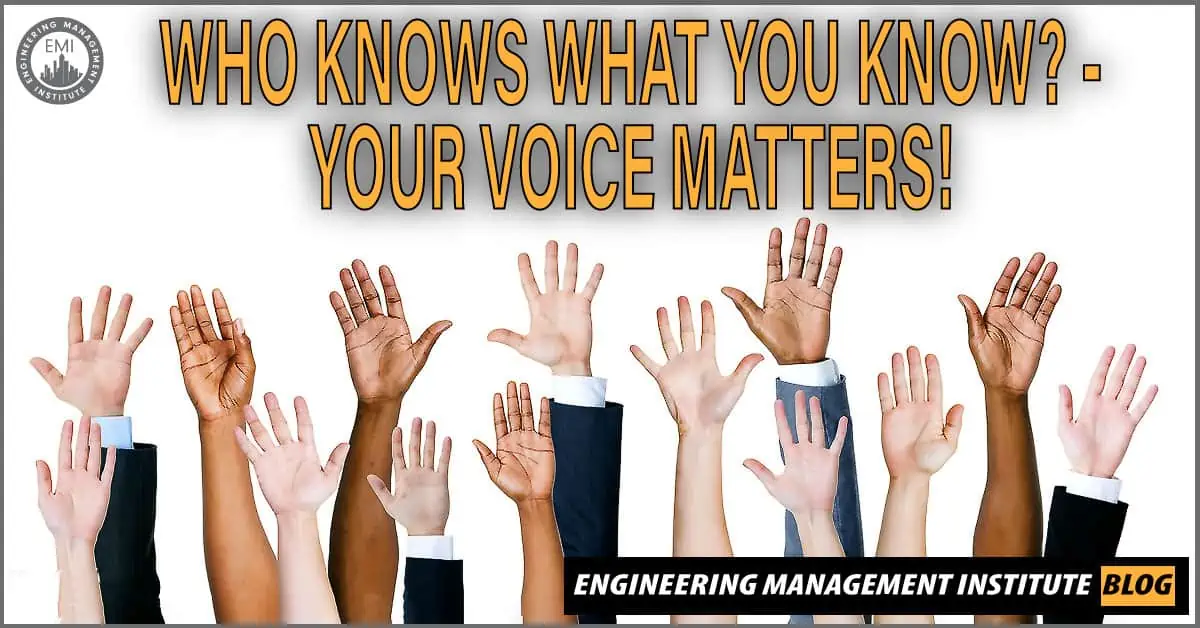 Last month we discussed Continuous Learning, growing together as teachers and students, deepening our commitment to sustained personal and professional growth. As our COVID-19 response continues to mature, the AEC industry is rapidly advancing new ways of communicating, learning, and delivering projects. As we Zoom from meeting to meeting (cheesy pun intended), it is easy to feel connected without truly connecting. Yet this moment — this critical period of recovery — necessitates sustained empathetic listening in order to empower a diverse and inclusive chorus of critical voices. Infrastructure improvements will be a vital component of our pending economic recovery. We must concurrently fast track "shovel-ready" projects and restructure our capital improvement plans, setting the stage for a wave of critical infrastructure projects. Your voice matters, and is particularly critical today as we make difficult choices, pivoting to and accelerating new solutions. I hope that this embarrassing, yet rewarding story from my career inspires you to assert yourself in this moment for your community and our world.

Memories as vivid as my first morning in Tripoli are few and far between. On my flight to Libya, I nervously read the limited initiation packet. The most robust document provided cultural guidance for interactions with the Libyan people: don't discuss politics, don't discuss religion, avoid looking women in the eyes. Having overcome my youthful introverted tendencies, this guidance significantly undermined my confidence as I awoke for my first day of work. A Colorado native whose grandest adventure had been attending college in Montana, I avoided the hotel staff, hoping to find a cup of coffee.
Hearing a conversation in English, I tentatively approached, "Good morning." A gruff hello, a bit of small talk, and then the question, "What brought you to Libya?" I proudly asserted, "I'm a Program Manager for AECOM, here to help improve the country's infrastructure." A snide "Yeah, so are we" and a critical glance between two of my new team members quickly ended our chat. Moments later, as I disturbed a beautifully artistic foam design, served by the sweetest barista, I chuckled at my assertions, "improve infrastructure" and "program management."
Each of us has instincts and biases, shaping our reactions to events and concurrently differentiating our responses. Getting up to speed on Libya's plans to improve housing and infrastructure was relatively easy, having spent the past 10 years developing communities in Colorado. Responding to the demands of my team and our client, in an unfamiliar country facing significant socio-economic and geo-political challenges, was a significantly greater challenge. A challenge I faced 6,000 miles from my family.
My wife Barbie is my confidence. She's a funny, mouthy, beautiful woman, whose family has suffered through an undue number of tragedies. Yet, her adventurous spirit and abundant confidence rarely waver. She rolled with the punches as our, like many others, finances imploded during the Great Financial Crisis, leading to my first expat role. A regular occurrence during my first several weeks in Tripoli was the Skype ringtone buzzing in the dead of night. Adjusting to jet lag for the first time, overcoming the normal food issues in a foreign environment, these rude awakenings led to chats with the most important people in my world. These chats were too short and often stressful, leaving me with an underlying guilt that was hard to shake.
On this wobbly personal foundation, I attempted to focus on my job, learning quickly that mega programs are incredibly challenging. This is particularly true in countries whose recent development history limits their internal capacity. At the heart of these challenges is unwieldy talent churn, which is acutely sensitive to a client's whims in an autocratic political environment. Constant personnel changes compromise your ability to stabilize a team, undercut growth from lessons learned, and undermine knowledge transfer objectives for local team members. A month after arriving in Tripoli, I was a beneficiary of this trend, assuming the infrastructure leadership role from a great guy, whose continued support remained critical to our team's success.
My first step as the team leader was to chat with each of my direct reports, whose seniority and experience significantly outpaced my career path. I've always tended to overthink my abilities as I step into new roles or new challenges. I first seek a support system that will keep me moving forward, creating a veil of confidence. As I worked to build relationships with my well-qualified leadership team, I turned to my administrative staff: two expats and a Tripoli native. I'd worked closely with the two expats prior to assuming this leadership role. I asked them to establish a recurring virtual team meeting, knowing that my strong regional leaders would benefit from this interaction, as I continued to get up to speed.
A month later, I was feeling particularly confident walking into my office for a team meeting, benefiting from a great chat with my kids that night. Barbie was keeping them busy and distracted; Whitney's stoic strength and Taylor's loving eyes emboldened me. I settled in at our conference table with the Tripoli team as others dialed in. The program pressures were immense as our client, undermined by their immature governance, struggled to show the citizens value from the billions they'd already spent. Our team, most of whom were embedded with the client, strived to respond to these evolving demands. On each weekly call, I was amazed at their incremental successes, connectivity to the client, and commitment to empowering their teams. This pride in our team led to confidence; unfortunately, however, my confidence allowed me to completely drop the ball on what should have been mission number one.
Another successful weekly coordination meeting completed, I handed off several tasks with my expat administrators. Walking back to my desk, I realized that our third administrator, our Tripoli native, was still sitting at the conference table. In her brightly colored hijab, sitting tall and proud, she looked me in the eye, "May I ask you a question?"
"Of course," I responded, moving back to the conference table.
"What is infrastructure?"
"What is the purpose of this program?"
"What is my role?"
"How do I grow professionally?"
My mood sunk, realizing how deeply I'd failed to engage her as a peer. A mistake that was compounded by the fact that transferring knowledge was a key program objective. A mistake that was almost inconceivable, as I recalled that the infrastructure and housing we were there to improve was in her community, her country.
Malak became an enthusiastic driver of our program objectives, a trusted colleague and friend.  One of the many people I deeply regretted leaving as Libya's revolution ended this inspirational program.
I recently concluded an online course called Leading Successful Programs taught by Dan Levy and Julie Boatright Wilson of the Harvard Kennedy School. Dan Levy's departing words at the end of one session were particularly inspiring, "Be an advocate of the people you are trying to help, not the program."
Please, learn from my mistakes. Make it a priority on your teams, irrespective of your role, to engage holistically, seek diversity, and empower individuals as their voice matters. These cultural norms for your organization will lead to efficient and effective programs. More importantly, the talent you nurture, as they come and go, will be inspired to sustain a better world.
About the Author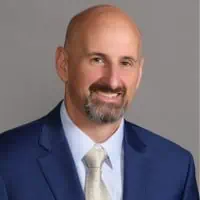 Mike's 27-year career has included planning, design, construction, and finance roles across a broad set of public and private development projects. His empathetic leadership style and program management experiences honed his understanding of complex governance and economic models, deepening his enthusiasm for leading teams delivering sustainable infrastructure in our communities.You can learn more about Mike here. 
"Speak Up, Take a Chance, Your Voice Matters!"
We would love to hear any questions you might have or stories you might share about how you can make sure your team members know that their voice matters to you as a leader. 
Please leave your comments, feedback or questions in the section below.
To your success,
Anthony Fasano, PE, LEED AP
Engineering Management Institute
Author of Engineer Your Own Success