Podcast: Play in new window | Download | Embed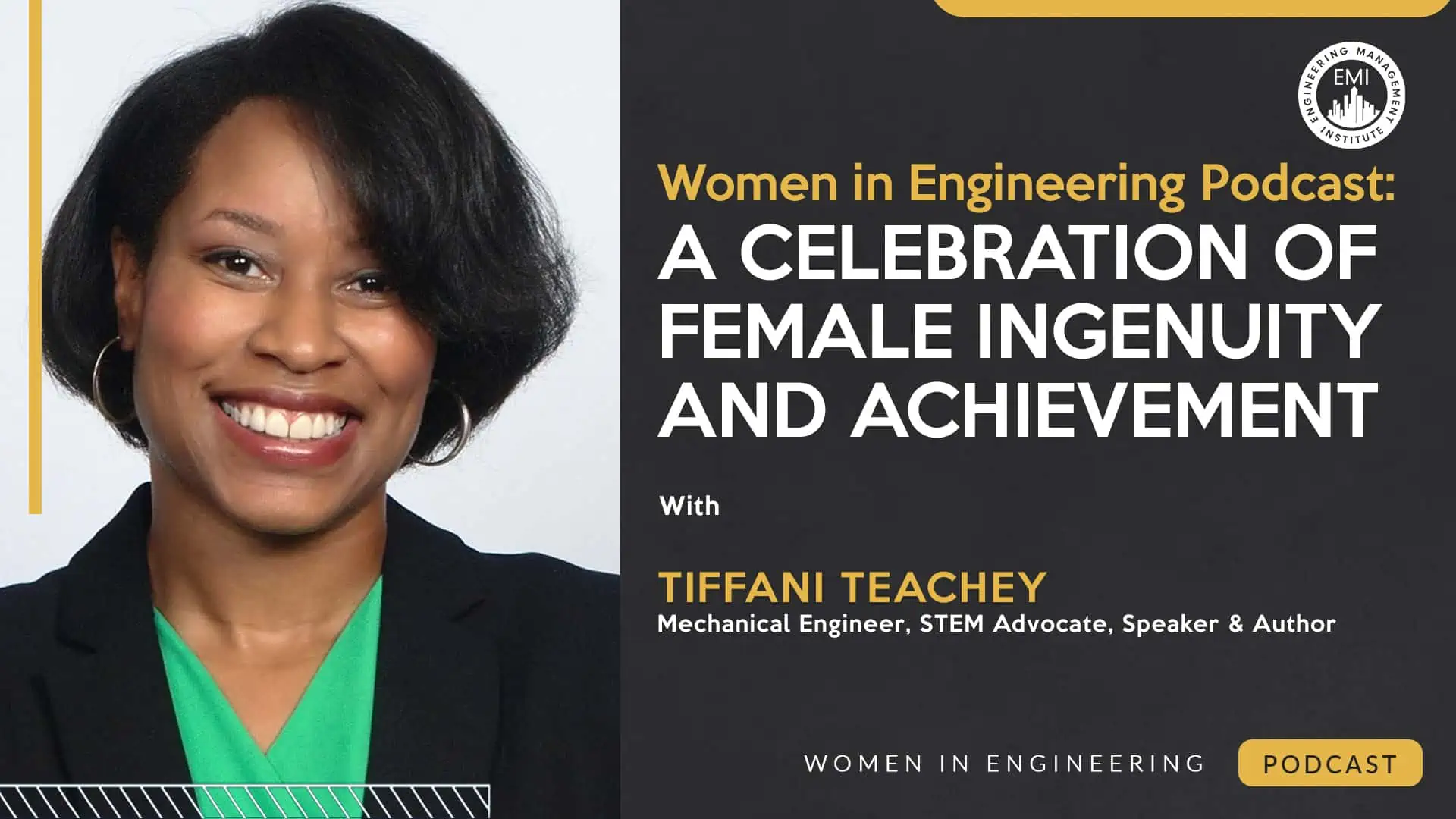 In this first episode of the Women in Engineering podcast, I introduce our host, Tiffani Teachey, and provide you with a glimpse of the exciting topics that will be featured in upcoming episodes. We also embark on a thorough exploration of the extraordinary history of women's involvement in the field of engineering, delving into their groundbreaking achievements, their ability to transcend conventional limitations, and their tireless efforts to challenge gender norms and pave the way for a new era of leadership in engineering.
***The video version of this episode can be viewed here.***
Engineering Quotes:


Here Are Some of the Questions I Ask Tiffani:
Can you share your career journey with our listeners to show why you're the perfect host for this new show?
What challenges did you face in your career journey, and how did you overcome them?
How does someone develop the confidence to be comfortable in a male-dominated field?
What do you hope to achieve by hosting the Women in Engineering podcast?
What do you think of Edith Clarke, the first woman to earn an electrical engineering degree from MIT and the first female professor of electrical engineering in the United States?
What are your thoughts on Emily Warren Roebling, an early champion for breaking the glass ceiling for women in STEM fields?
What are your thoughts on Lillian Gilbreth, a pioneer in industrial engineering and psychology, who is often referred to as the mother of modern management?
Here Are Some Key Points Discussed in This Episode About the Women in Engineering Podcast: 
Tiffany Teachy is a mechanical engineer and children's book author who is passionate about inspiring young girls to pursue careers in engineering. She began her engineering journey as a curious young girl who loved math and problem-solving. As a woman engineer in a male-dominated field, Tiffany Teachy has faced challenges such as being mistaken for an admin and having to prove her competency. However, she has overcome these challenges by being confident in her abilities and by bringing value to the table.
In the coming weeks, the new podcast will feature discussions about the challenges and opportunities of being a woman engineer, the latest trends in engineering, the stories of successful women in engineering, and the impact of women in engineering.
Developing confidence in a male-dominated field takes time and effort. Surrounding yourself with positive influencers, having mentors and sponsors, and remembering your "why" can all help you build confidence and succeed.
Tiffani aims to provide a platform for women engineers to share their stories and experiences and to build a community of women engineers who can support each other and encourage each other to succeed. By hearing the stories of other women who have succeeded in engineering, listeners can gain confidence and inspiration to pursue their dreams. They will also see that they are not alone and that a community of women are there to support them.
Edith Clarke's journey is a testament to the power of determination and resilience. She achieved significant milestones in a time when women were underrepresented in engineering. Her story teaches us that regardless of the challenges we face, dedication and persistence can lead to groundbreaking achievements.
Emily Warren Roebling's role in the construction of the Brooklyn Bridge is an inspiration to women engineers everywhere. She broke barriers and advocated for recognition, shattering gender norms and engineering leadership. Her story teaches us the importance of fighting for recognition and equality.
Lillian Gilbreth's multidisciplinary contributions to industrial engineering, psychology, and household appliance design illustrate the importance of thinking beyond traditional boundaries. Today's engineers can draw inspiration from her ability to bring diverse disciplines together to drive innovation.
More Details in This Episode…

About the Host: Tiffani Teachey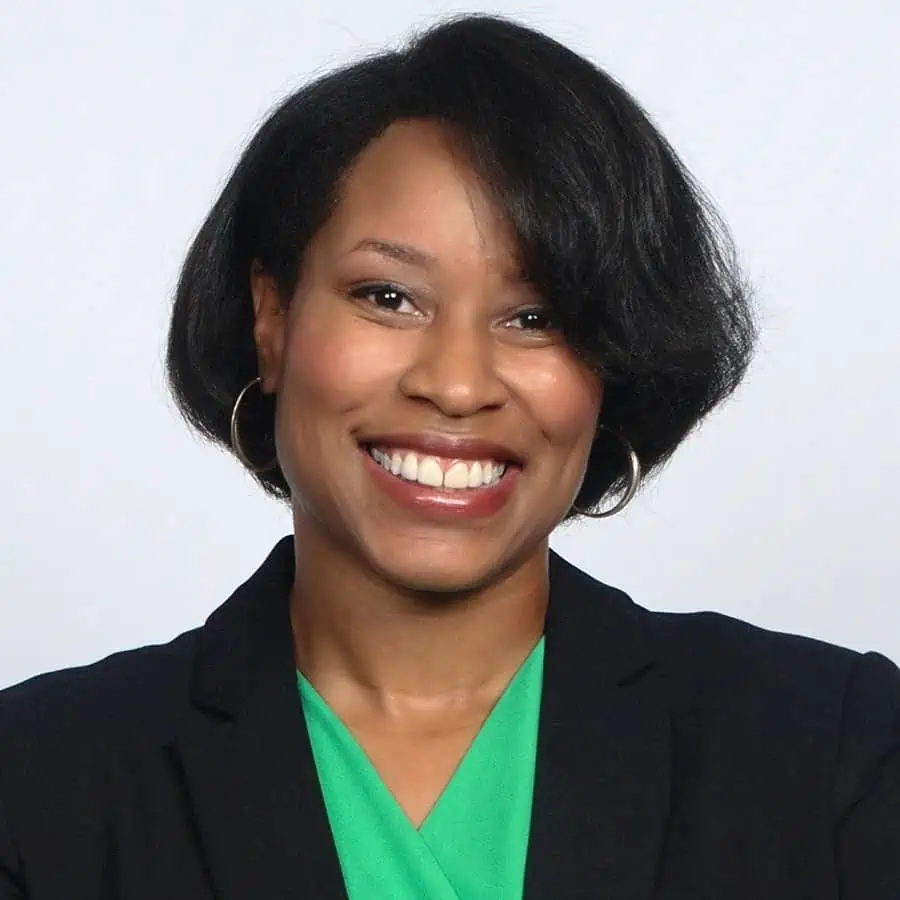 Tiffani Teachey is a Sr. Mechanical Engineer, Science, Technology, Engineering, and Math (STEM) advocate, TEDx international speaker, and international best-selling author of the children's book "What Can I Be? STEM Careers from A to Z," the STEM Crew Kids Adventures series, and three empowerment books. She is the host of the Read It Right Radio Show on WDRBmedia. Tiffani is the owner of Thrive Edge Publishing and owner/publishing consultant of Inspired Authors Publishing. She holds a Bachelor of Science degree in Mechanical Engineering as well as a Master of Science degree in Engineering Management, both from The University of North Carolina at Charlotte. She is currently a Leadership Studies Ph.D. student at North Carolina Agricultural and Technical State University.
As an engineer with more than 19 years of experience, Tiffani has a passion for inspiring the next generation to engage in STEM careers. She was born and raised in Winston-Salem, North Carolina, and enjoys traveling and being a youth mentor. For more about Tiffani, visit her website at www.TiffaniTeachey.com. Check out the free STEM gift – 10 STEM Scholarships & Organizations e-book at www.stemistheway.com.
Books Mentioned in This Episode:
What Can I Be? STEM Careers from A-Z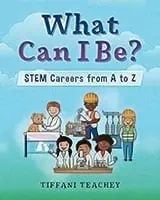 The STEM Crew Kids Adventures Series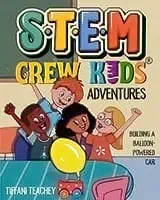 Sources/References:
Thrive Edge Publishing
TEDx
University of North Carolina, Charlotte
WDRB Media
STEM
Massachusetts Institute of Technology (MIT)
University of Texas
American Society of Mechanical Engineers (ASME)
Connect with Tiffani Teachey on LinkedIn
Submit a Guest for This Show
This Episode Is Brought to You By:

PS&S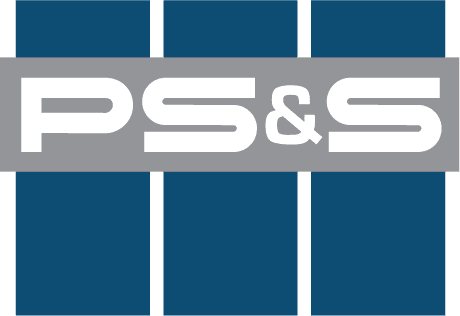 PS&S is an award-winning "one-stop shop" of architecture and engineering excellence. The depth and breadth of their expertise has helped PS&S grow into a firm offering multi-disciplined, full-service architecture, engineering, design, environmental and surveying consulting services.
They offer a single source for planning, design, and regulatory compliance services on diverse projects across several market segments including education, energy/utilities, hospitality/entertainment, infrastructure/public improvement, real estate, and science/technology.
Having proudly served a sophisticated client base operating in numerous industries, they know the importance of developing on-time, cost-effective and high-quality solutions to the most difficult challenges. For more information visit psands.com.
Burns & McDonnell

At Burns & McDonnell, our engineers, construction and craft professionals, architects, planners, technologists and scientists do more than plan, design and construct. With a mission unchanged since 1898 — make our clients successful — our more than 13,500 professionals partner with you on the toughest challenges, constantly working to make the world an amazing place. Each professional brings an ownership mentality to projects at our 100% employee-owned firm, which has safety performance among the top 5% of AEC firms. That means we think like owners, working through each challenge until it's resolved, meeting or exceeding our clients' goals.
We would love to hear any questions you might have about our new Women in Engineering podcast.
Please leave your comments, feedback, or questions in the section below.
To your success,
Tiffani Teachey
Host of the Women in Engineering Success Stories from STEM Professionals Podcast