Podcast: Play in new window | Download | Embed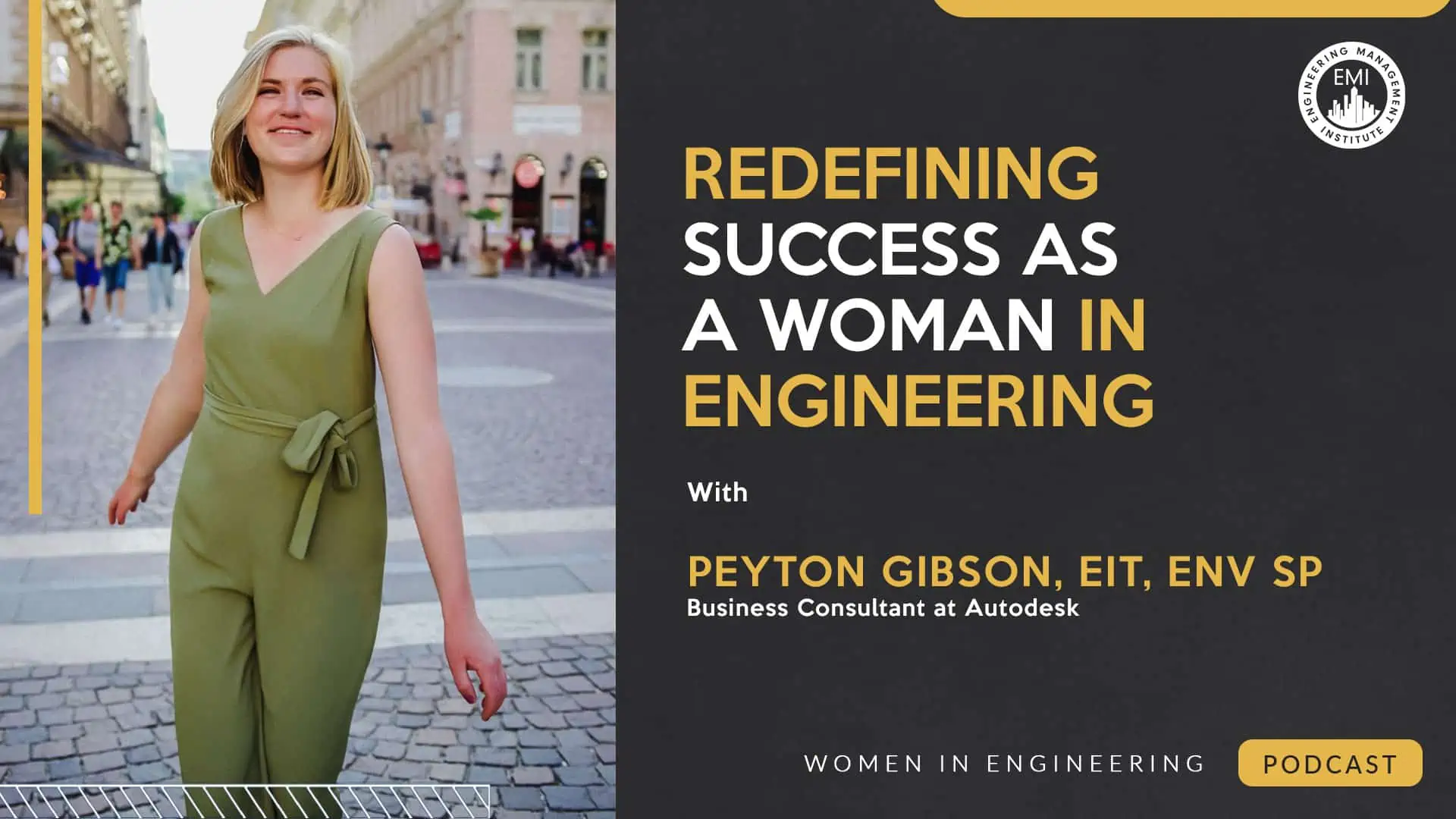 In this episode, I talk with Peyton Gibson, EIT, ENV SP, a civil engineer and economist with more than seven years' experience in the architecture, engineering, and construction industries, about her journey and experiences in the field of engineering, with a particular focus on her career transitions, her move to the Netherlands, remote work experiences, cross-cultural communication challenges, and how she maintains work-life balance while redefining success as a woman in engineering.
***The video version of this episode can be viewed here.***
Engineering Quotes:


Here Are Some of the Questions I Ask Peyton:
You made a significant move to the Netherlands in 2021 as a Fulbright Scholar. What prompted this move, and how has the experience of living and working abroad influenced your perspective on engineering and your career?
Could you share your experiences of working remotely as a young professional in a new city and country, especially within a large company like Autodesk?
Your career journey has taken you through various roles, from engineering to infrastructure policy and tech. Could you talk about what drove these career shifts and how each experience contributed to your current role at Autodesk?
Many engineers follow traditional career paths, so transitioning into different roles within the industry can be daunting. What advice would you give to engineers considering similar career shifts or transitions?
Cross-cultural communication is a vital skill, especially in today's globalized world. Can you share some of the challenges and rewards you've experienced with cross-cultural communication in your personal life and engineering work?
How do you find balance in your professional and personal pursuits, and do you believe this balance has played a role in your success as an engineer?
What advice would you give to aspiring women engineers for navigating the challenges and opportunities that lie ahead in their careers?
Here Are Some Key Points Discussed in This Episode About Redefining Success as a Woman in Engineering:
Peyton has a strong civil engineering background but recognizes the need for a deeper understanding of economics in infrastructure policy. She later pursued a specialized program in Spatial Economics in the Netherlands, focusing on urban and transportation economics. The experience of studying abroad has provided valuable insights into the diverse approaches to infrastructure and policy between countries, particularly noting the distinctive Dutch system.
Remote work provides flexibility while occasionally leading to feelings of isolation in a new city. Autodesk embraces a hybrid work model, fostering online connections among remote colleagues and organizing periodic in-person meetings to strengthen team bonds.
In college, when majoring in civil engineering, many students often feel pressured to follow a predetermined career path based on available job options. However, it's essential to explore different possibilities and not be afraid to transition into new fields, leveraging your distinct skills and experiences to find fulfilling opportunities.
Engage with professionals in your desired field to learn about their journey and consider taking relevant courses or proposing innovative ideas to bridge the gap between your current role and your aspirations, as people often value fresh perspectives and approaches.
Adapting to diverse cultural dynamics is crucial when working globally. Moving frequently due to various reasons, individuals encounter unique cultural nuances in different regions. Understanding distinct senses of humor, communication styles, and working approaches becomes essential when building relationships and collaborating across borders. Being mindful of the backgrounds and perspectives of those in the room is key to effective communication and teamwork in international contexts.
Balancing work and personal life is essential for growth. Engaging in extracurricular activities, joining clubs, and pursuing hobbies not only fosters friendships but also enriches one's character, bringing fresh perspectives to work. Building workplace communities around shared interests, like running groups, can strengthen bonds, especially in remote work setups.
In the STEM field, especially for women, there's immense opportunity, particularly in tech-related roles that complement other backgrounds like civil engineering. To overcome the challenges of being a minority, finding a mentor within your team or area of expertise can be invaluable for sharing experiences and receiving guidance.
More Details in This Episode…

About the Guest: Peyton Gibson, EIT, ENV SP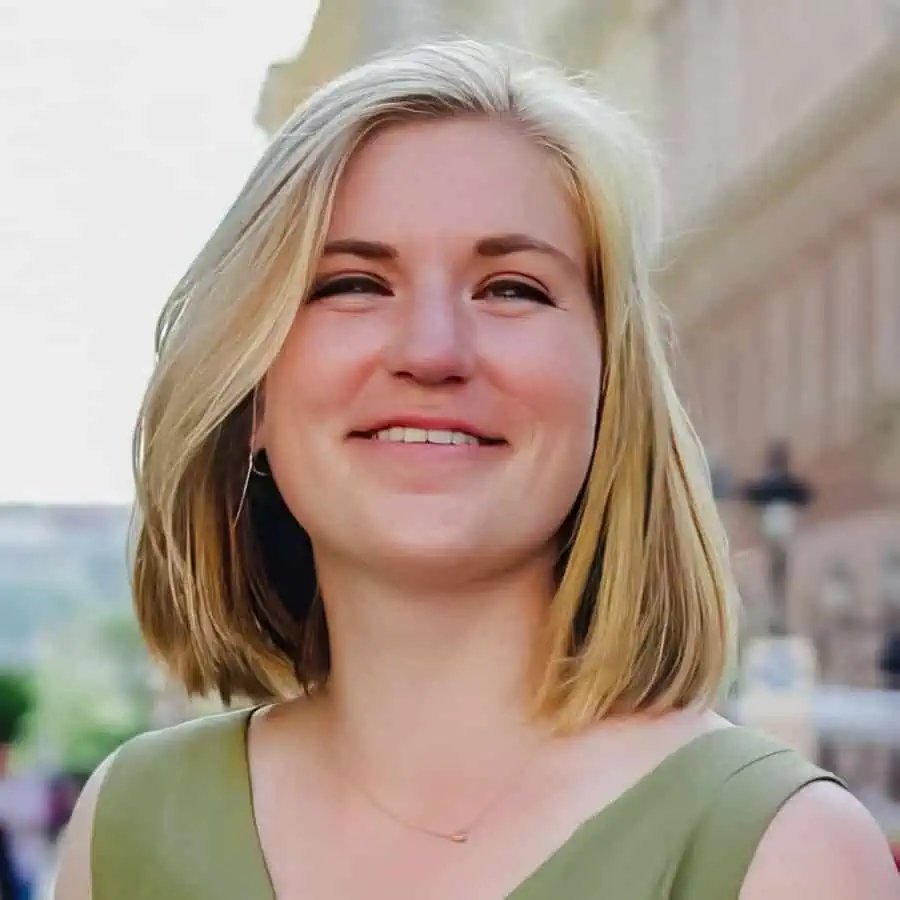 Peyton is a civil engineer and economist with more than seven years of experience in the architecture/engineering/construction industries. In her current practice, she helps customers use Autodesk tools with a focus on the social and environmental impacts of design choices in the built environment.
Before joining Autodesk, Peyton worked for the Board on Infrastructure and the Connected Environment at the National Academies of Science, Engineering, and Medicine in Washington, D.C. Her work included supporting climate resilience, energy efficiency, and urban sustainability programs. Previously, Peyton served in engineering roles for the U.S. Bureau of Reclamation and Kimley-Horn.
Peyton moved to the Netherlands in 2021 as a Fulbright Scholar in Spatial Economics at VU Amsterdam. Her work there focused on the built environment's impact on the economy and communities.
As a former military brat with no real hometown back in the U.S., she decided to give the Netherlands a go at becoming her new home. In her free time, Peyton enjoys hanging out with her triathlon club (but cycling is her favorite), reading, writing, learning Dutch, and spending time enjoying good food and company with friends.
About the Host: Tiffani Teachey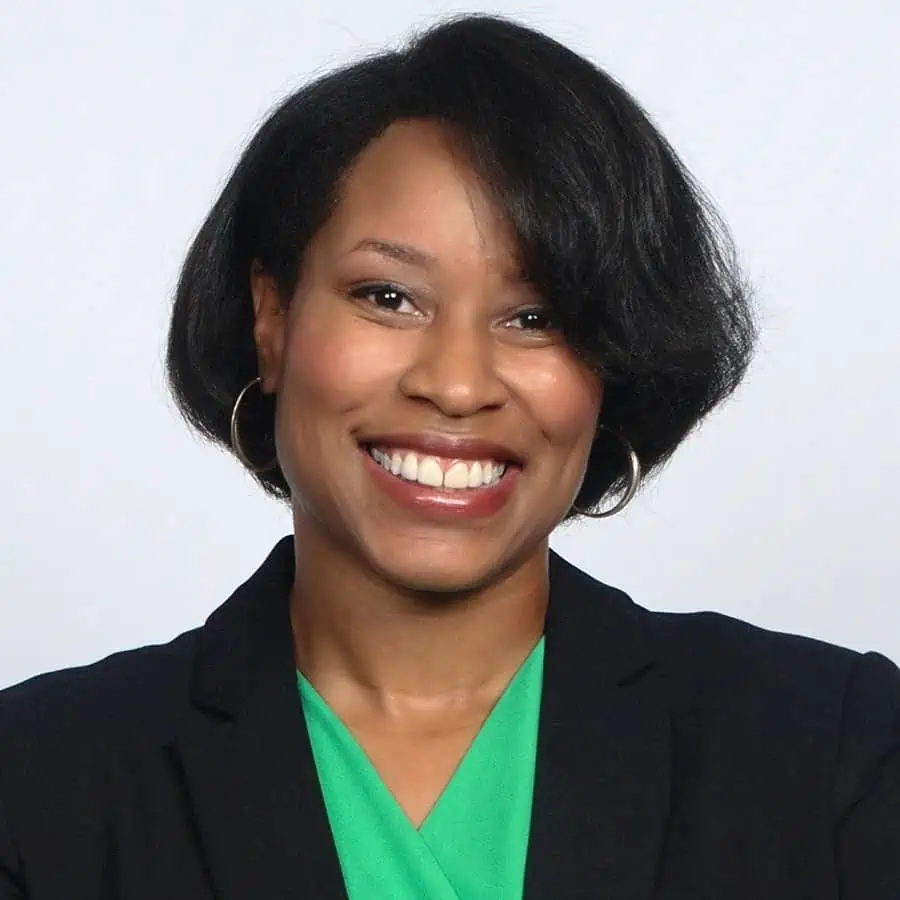 Tiffani Teachey is a Sr. Mechanical Engineer, Science, Technology, Engineering, and Math (STEM) advocate, TEDx international speaker, and international best-selling author of the children's book "What Can I Be? STEM Careers from A to Z," the STEM Crew Kids Adventures series, and three empowerment books. She is the host of the Read It Right Radio Show on WDRBmedia. Tiffani is the owner of Thrive Edge Publishing and owner/publishing consultant of Inspired Authors Publishing. She holds a Bachelor of Science degree in Mechanical Engineering as well as a Master of Science degree in Engineering Management, both from The University of North Carolina at Charlotte. She is currently a Leadership Studies Ph.D. student at North Carolina Agricultural and Technical State University.
As an engineer with more than 19 years of experience, Tiffani has a passion for inspiring the next generation to engage in STEM careers. She was born and raised in Winston-Salem, North Carolina, and enjoys traveling and being a youth mentor. For more about Tiffani, visit her website at www.TiffaniTeachey.com. Check out the free STEM gift – 10 STEM Scholarships & Organizations e-book at www.stemistheway.com.
Sources/References:
Autodesk
Autodesk Women's Network
Peyton Jane Gibson Website
Connect with Peyton Gibson, EIT, ENV SP, on LinkedIn
This Episode Is Brought to You by PS&S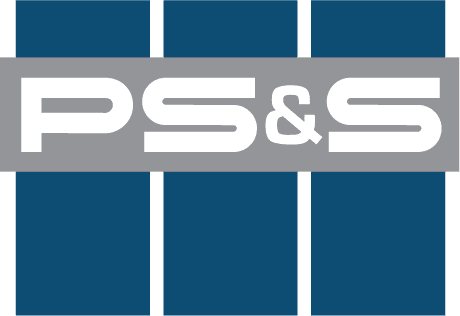 PS&S is an award-winning "one-stop shop" of architecture and engineering excellence. The depth and breadth of their expertise have helped PS&S grow into a firm offering multi-disciplined, full-service architecture, engineering, design, environmental, and surveying consulting services.
They offer a single source for planning, design, and regulatory compliance services on diverse projects across several market segments including education, energy/utilities, hospitality/entertainment, infrastructure/public improvement, real estate, and science/technology.
Having proudly served a sophisticated client base operating in numerous industries, they know the importance of developing on-time, cost-effective, and high-quality solutions to the most difficult challenges. For more information, visit psands.com.
We would love to hear any questions you might have or stories you can share on the success you've had as a woman in engineering.
Please leave your comments, feedback, or questions in the section below.
To your success,
Tiffani Teachey
Host of the Women in Engineering Success Stories from STEM Professionals Podcast
GLDLFnwY3n6kWdfWzxOu
hjBjJayESpguQCuU9Ljy