Podcast: Play in new window | Download | Embed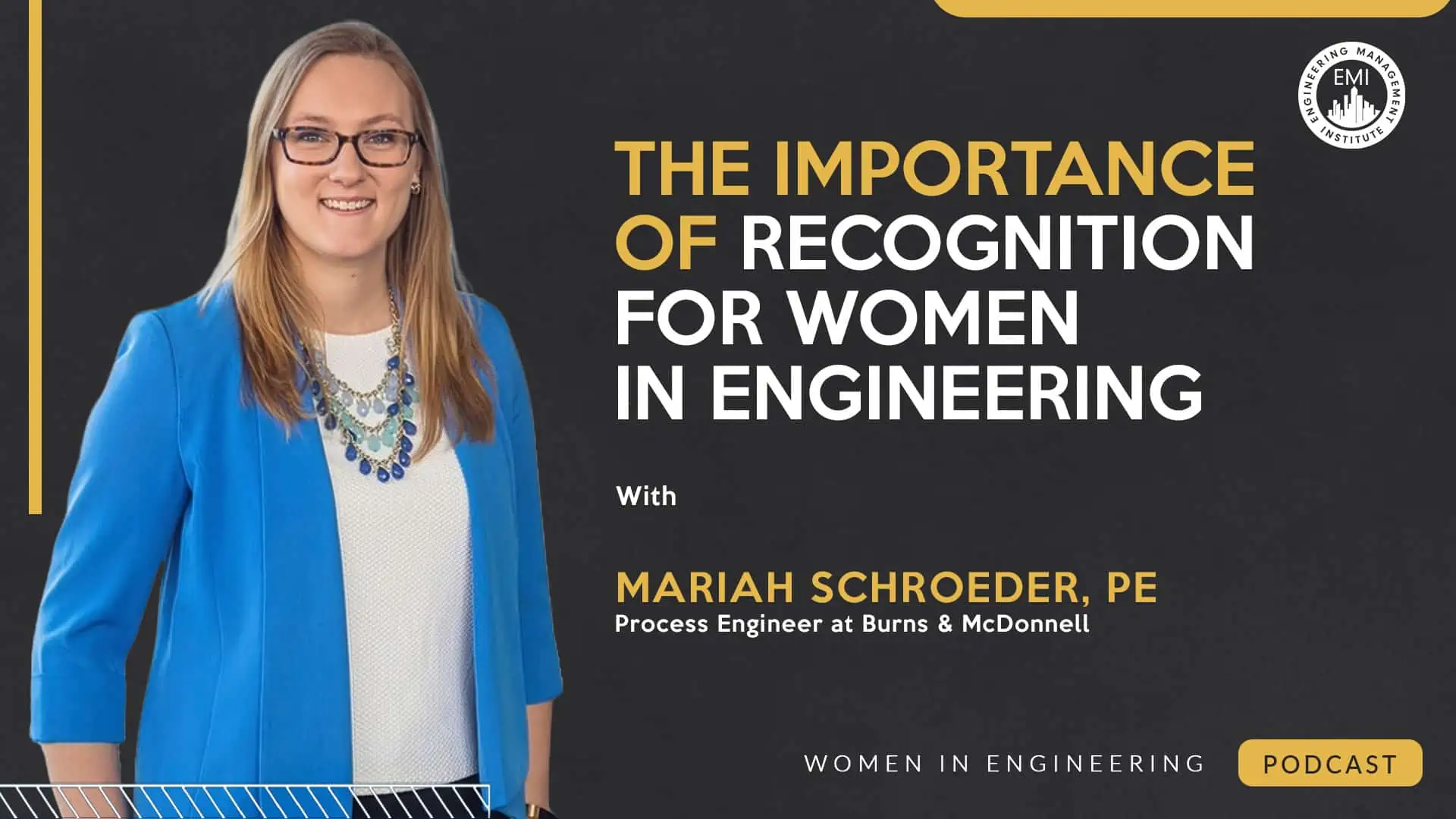 In this episode, I talk with Mariah Schroeder, P.E., a senior process engineer at Burns & McDonnell, about her experiences in a predominantly male industry, communication dynamics in STEM, engaging with students, mentorship, and the importance of recognition for women in engineering communities.
***The video version of this episode can be viewed here.***
Engineering Quotes:


Here Are Some of the Questions I Ask Mariah:
How has your family's academic success impacted your choice to pursue education and a career in engineering?
How have your family members' educational successes, particularly as a fourth-generation female with a master's degree, influenced your views on your career and education?
How has mentorship influenced your career, and why do you consider it crucial for the engineering community?
What inspired you about your achievements and recognitions, such as the ASCE (American Society of Civil Engineers) Region 7 Outstanding Young Member and the STEMI Award, and what message do you intend for these accomplishments to convey to the engineering community?
What advice would you give to women who want to become engineers or pursue careers in STEM, particularly in effective communication and problem-solving skills?
Here Are Some Key Points Discussed in This Episode About the Importance of Recognition for Women in Engineering:
Education was a significant priority in Mariah's upbringing, with her parents emphasizing its importance alongside other essential needs like food, shelter, and security. Her mother's achievements at Purdue and her father's incomplete coursework at Purdue North Central showed how crucial a college degree was for financial stability and career success. This early emphasis on education motivated Mariah to excel in high school and her bachelor's program at Purdue.
Coming from a lineage of highly educated women, including her grandmother, mother, and great-grandmother, who were all educators with master's degrees, the focus on education and independence motivated her to pursue a career in engineering. However, her experiences in the workplace revealed the challenges of gender discrimination, confronting the contrast between her initial optimism and the realities of bias in her chosen field.
Mentorship is important in the engineering community, especially for learning on the job, improving technical skills, and adjusting to the professional environment. Building strong mentor relationships creates a helpful environment for sharing knowledge and growing, which helps individuals become experts in the field and handle the industry's challenges.
Mariah is honored for her work in K-12 STEM programs. Her efforts in advancing civil engineering in the Kansas City community have received recognition, notably from ASCE and Central Exchange. Her collaborative program with the Kansas City STEM Alliance has expanded, benefiting over 200 students annually.
Individuals pursuing a career in engineering should continuously strive for clarity by asking questions and demonstrating resilience in the presence of potential challenges. Female engineers may encounter difficulties and must be a positive role model for others. Skillfulness in effective written and verbal communication contributes to career advancement and must be developed alongside technical expertise and problem-solving proficiency.
More Details in This Episode…

About the Guest: Mariah Schroeder, P.E.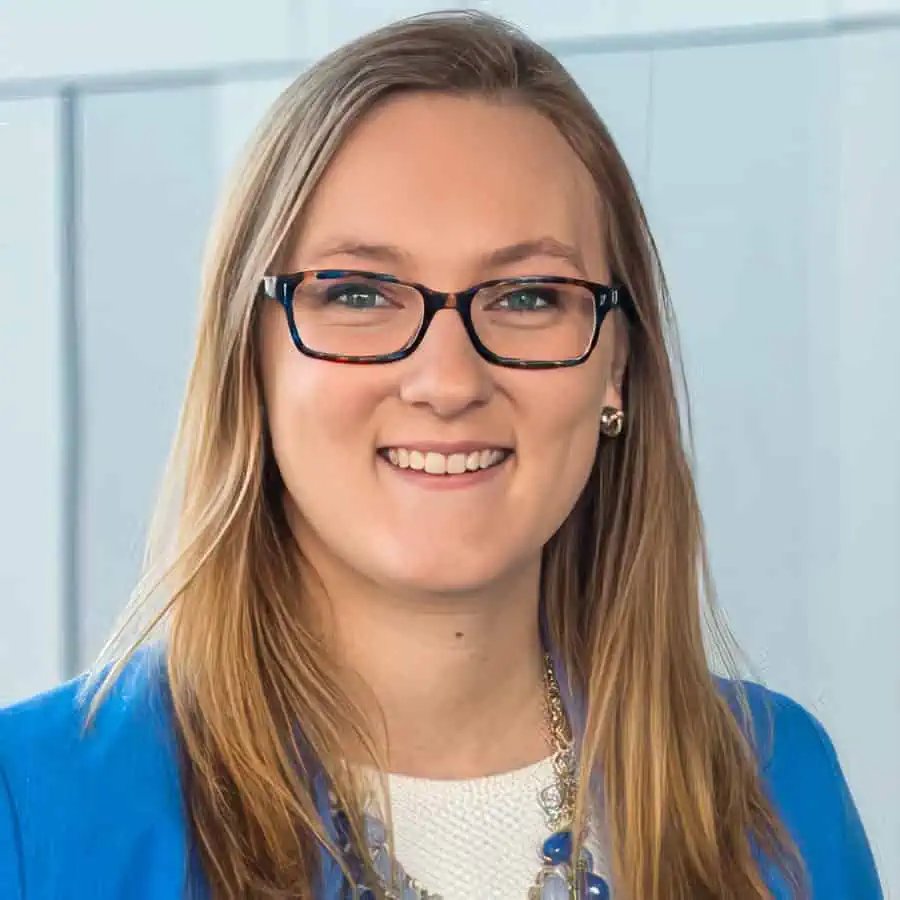 Mariah Schroeder is a senior process engineer at Burns & McDonnell focused on drinking water and wastewater treatment facilities. She is a licensed professional engineer and leads multi-discipline teams to design, construct, and commission projects. She earned her civil engineering bachelor's and master's degrees from Purdue University. She is currently serving in a field role for the construction of the Northwest Water Facility in Wichita, KS, a 120-million-gallon per day greenfield drinking water treatment plant delivered under a progressive design-build delivery model.
Mariah is passionate about supporting the engineering community and has served in many leadership roles within the American Society of Civil Engineers. For her efforts, she has been recognized as the ASCE Region 7 Outstanding Younger Member (2019) and the Outstanding ASCE Younger Member in Community Activities (2020). She was awarded the "Rising Trendsetter" STEMMy (2021) by Central Exchange, a women's empowerment organization based in Kansas City, MO. Mariah currently serves on the Civil Engineering Industrial Advisory Board for William Jewell College in Liberty, MO. She has written four articles for the Kansas City Business Journal Engineer's Week Supplement focused on engineering, professional licensing, and infrastructure.
She enjoys reading books and discussing them in her book clubs, listening to podcasts, painting, and traveling.
About the Host: Tiffani Teachey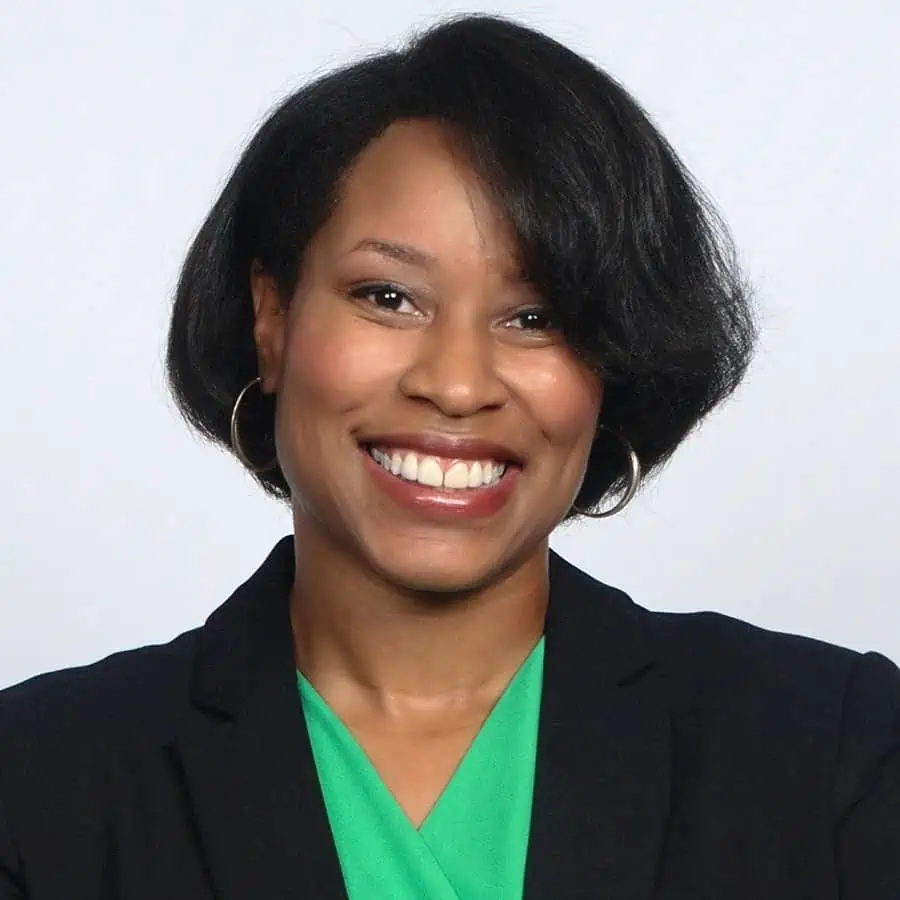 Tiffani Teachey is a Sr. Mechanical Engineer, Science, Technology, Engineering, and Math (STEM) advocate, TEDx international speaker, and international best-selling author of the children's book "What Can I Be? STEM Careers from A to Z," the "STEM Crew Kids Adventures" series, and three empowerment books. She is the host of the Read It Right Radio Show on WDRBmedia. Tiffani is the owner of Thrive Edge Publishing and owner/publishing consultant of Inspired Authors Publishing. She holds a Bachelor of Science degree in Mechanical Engineering as well as a Master of Science degree in Engineering Management, both from The University of North Carolina at Charlotte. She is currently a Leadership Studies Ph.D. student at North Carolina Agricultural and Technical State University.
As an engineer with more than 19 years of experience, Tiffani has a passion for inspiring the next generation to engage in STEM careers. She was born and raised in Winston-Salem, North Carolina, and enjoys traveling and being a youth mentor. For more about Tiffani, visit her website at www.TiffaniTeachey.com. Check out the free STEM gift – 10 STEM Scholarships & Organizations e-book at www.stemistheway.com.
Sources/References:
Burns & McDonnell
Purdue University
PsychoGeometrics
Doctor Susan Dellinger
K-12 STEM Programs
American Society of Civil Engineers (ASCE)
STEMMy Awards
Connect with Mariah Schroeder, P.E., on LinkedIn
This Episode Is Brought to You by Burns & McDonnell

At Burns & McDonnell, our engineers, construction and craft professionals, architects, planners, technologists, and scientists do more than plan, design, and construct. With a mission unchanged since 1898 — make our clients successful — our more than 13,500 professionals partner with you on the toughest challenges, constantly working to make the world an amazing place. Each professional brings an ownership mentality to projects at our 100% employee-owned firm, which has safety performance among the top 5% of AEC firms. That means we think like owners, working through each challenge until it's resolved, meeting or exceeding our client's goals. Find out more about Burns & McDonnell here: burnsmcd.com/careers
We would love to hear any questions you might have or stories you can share on the importance of recognition for women in engineering.
Please leave your comments, feedback, or questions in the section below.
To your success,
Tiffani Teachey
Host of the Women in Engineering Success Stories from STEM Professionals Podcast