Designing your ideal engineering career….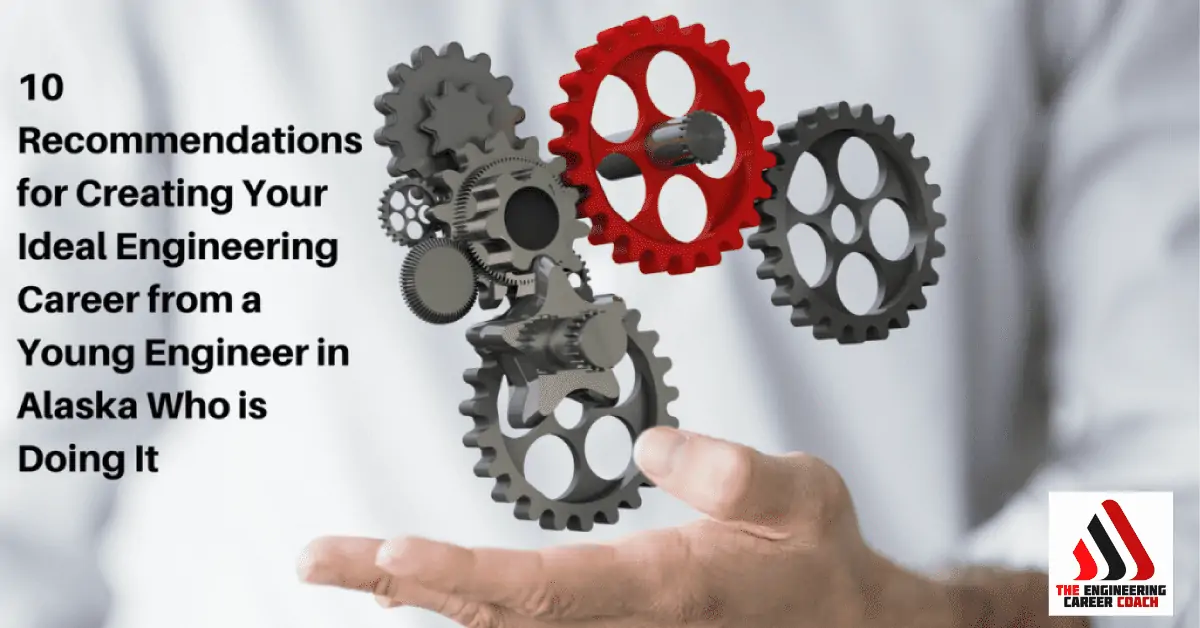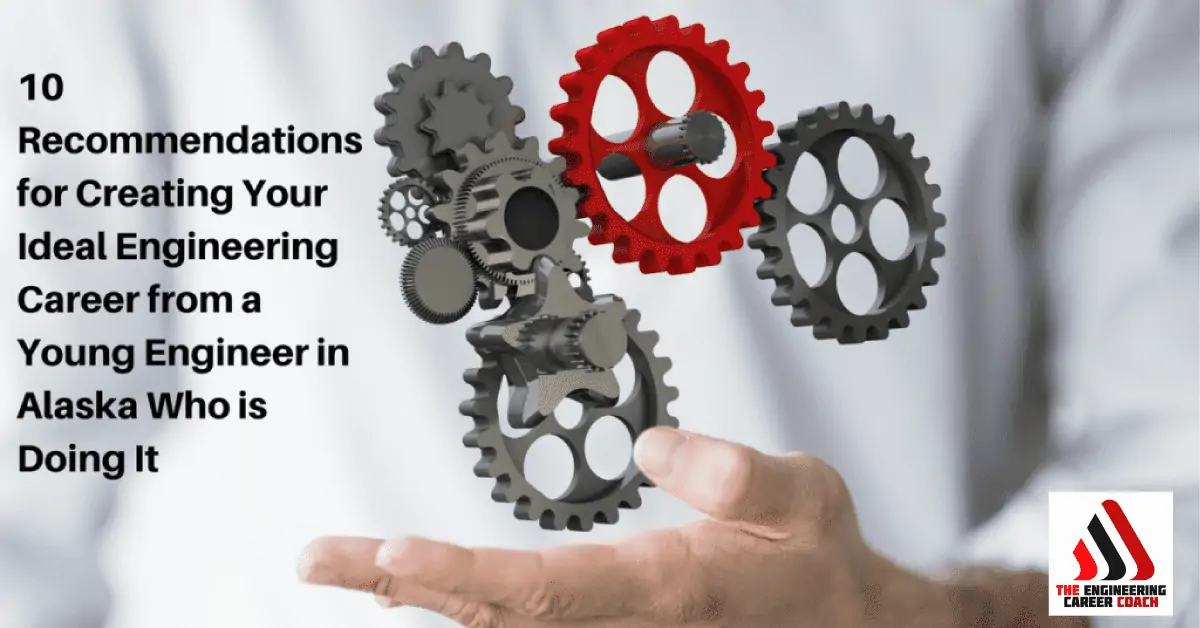 This post is based on an interview I did with Jessica Smith, a younger engineer working as a transportation planner at the Metropolitan Planning Organization (MPO) in Fairbanks, Alaska.  In the interview we focused on the idea of creating the ideal engineering career.
I have been trying to convince engineers for the last 3 years that they can create or design their ideal engineering career and lifestyle and I finally found one who is living hers and through this post she shares how she did it and how you can too!
The interview was an hour and a half during which time we covered the entire process of career and lifestyle design in detail, so to try to put it into a format that is easy to read, I have broken it down into 10 recommendations.  Essentially these recommendations are those that Jess gave in response to the overall question, "What would you tell engineers who are trying to find the perfect job for them and ultimately create an ideal engineering career?"
Jess used all of these strategies to recently leave a research assistant position at North Carolina State University's Institute for Transportation Research & Education (ITRE). The position was within the ITRE Highway Systems Group, funded by a year-long grant from the NCDOT. Jess completed her contracted time with ITRE, and relocated to her new position as transportation planner for the MPO in Fairbanks, Alaska.  You will hear about her journey through these recommendations below.
1-Decide what is most important to you.  One of the first things you must do in trying to design your ideal engineering career is decide what aspect of your career and life is the most important to you.  Is it the type of job you have, where you live, or the amount of salary you earn?  Your flexibility plays a huge role in determining this.  For example, do you have young kids that you do not want to relocate, or aging parents that you must remain close to?  In Jess's case she was super-flexible when going through this career/lifestyle design.  She said, "I didn't have a preference of where I lived or how much money I made, I wanted to work at a job that I enjoyed – period."  Your profession may also play a huge part in this decision.  For example, Jess is in the transportation industry and since there is transportation everywhere, there were no geographic limits on her search based on profession.


2-Think about who will be your support base in your career and life.  If your career/lifestyle design requires a geographic relocation (it certainly may not), think about who will be there to support you in your new community.  For Jess, having someone nearby was important, which is why she looked only in cities where family members lived.  Her aunt has been a resident of Fairbanks, Alaska for 31 years.
3-Research the communities/location where you are considering to work/live.  This is a really important one.  Jess really wanted to work
for an MPO and particularly wanted to live near family – but in Alasksa?  Temperatures can get as low as 50 oF below zero in the Fairbanks area.  Jess knew this because of lifelong stories from her Aunt who lives there, as well as contacting area businesses, NC State University alumni, ASCE contacts, and her prospective employer.  Jess asked pointed questions concerning the environment, called the local bike shop (Jess loves to bike), and scoured the web for blogs and news articles related to the climate and culture  to ensure that Fairbanks, Alaska would be a place that she would enjoy.  You can find the best job in the world, but if you're unhappy living in the community where you work, that would be anything but an ideal career and lifestyle.
4-Be clear on the salary that you are looking for.  Regardless of whether or not salary is important to you – you need money to survive.  In Alaska, Jess will have to pay almost $1,000 per month in the winter months to heat her house from negative 50 oF to 60 oF during the winter months.  However, Jess also knew that employers in Alaska pay significantly higher salaries than the lower 48 states because of the cost of living among other factors.  On average, jobs pay 13.9% more in Fairbanks, Alaska than in Raleigh, NC.  Be clear on how much salary you need to live wherever you decide to settle down.
5-Decide on the type of job you want – public or private.  Depending on your engineering discipline, there may be jobs in both the private and public sector available to you, but which one will help you realize your ideal engineering career?  Each of these having it's own advantages and disadvantages.  For example, government jobs tend to require fewer hours to be worked, but pay lower salaries.  Jess knew she wanted a job specifically with an MPO, however working as a transportation planner was most important to her.  She would've gone to work as a planner just about anywhere, government or private, as long as she would be working in the transportation field.  Also, the City of Fairbanks (where the MPO is housed), is a unionized job, which was another plus for Jess in her decision-making process.
6-Don't be afraid to ask questions during the job search and be honest with prospective employers.  When interviewing for the MPO position, Jess asked her current supervisor point blank,  "Will you teach me the skills to go back to the lower 48 states and run an MPO?"  She answered – absolutely!  Jess also asked them their plans for future growth and they told her that they had planned on hiring additional administrative staff to help Jess and her boss, which told Jess they were committed to her growth and the overall growth of the organization.  This information was a big factor in Jess's decision.  Prior to taking this job, Jess turned down an offer from a private consulting firm who wanted her to stay with them long-term and eventually open a new office.  She told them, "If I worked here, I wouldn't stay here long-term and therefore, I wouldn't want to take that opportunity away from someone else."  They told her that if she changed her mind tomorrow, or in 2 years from now to call them back.  Honesty really is the best policy!
7-Have a goal.  This goes without saying, but many people try to just wing it in their career development and end up with no real direction.  This is no way to achieve your ideal engineering career.  Jess's goal – learn how to run an MPO.
8-Consider the stress level in selecting the right opportunity for you.  This is also something engineers often neglect when trying to find a new job.  A large salary can sometimes prevent you from thinking about how stressful a job might be.  Jess considered this and in her research found out that the Mayor of Fairbanks wears jeans to work – enough said.  This dress code is known as Fairbanks formal.  This doesn't mean that Jess doesn't work hard, in fact sometimes she logs very long hours, however the work she is doing, the people she works with, and the surrounding environment keeps her stress level very low.
9-Be up-front with your needs.  Don't be afraid to ask for any specific requests you might have during the interview process.  Jess asked for flexible hours and also told her prospective boss that she had a planned trip back to North Carolina to defend her thesis.  This is an important factor in career/lifestyle design because it allows you give yourself flexibility in your job from the beginning and not have to worry about potential conflicts with your boss down the road.
10-Be a non-traditional engineer every once in a while.  Jess said that we as engineers go to school to learn how to design things, but you don't have to follow that path forever.  Jess said to me, "As an entry-level engineer, the world is completely open to you.  You have so many options."  You can also use your engineering skills in ways that engineers wouldn't traditionally use them, like Jess doing transportation planning for an MPO.
My interview with Jess was inspiring to say the least.  It's great to talk to an engineer to who is doing what she really enjoys in an amazing place every single day.  An engineer who is realizing her ideal engineering career. Jess told me that she considers her career an adventure and this position in Fairbanks is her latest adventure.  I can just picture Jess now, strolling out of work in hear jeans, heading home to take a bike ride out into the middle of nowhere Alaska, smile from ear to ear, loving every minute of it.  I can't wait to see where her next adventure takes her.
You can follow Jess's journey on her blog The Accidental Purpose and follow her on Ttwitter @accidentallyjes
Helpful products related to this content:
We would love to hear any questions you might have or stories you might share on creating your ideal engineering career.
Please leave your comments, feedback or questions in the section below.
To your success,
Anthony Fasano, PE, LEED AP
Engineering Management Institute
Author of Engineer Your Own Success