Podcast: Play in new window | Download | Embed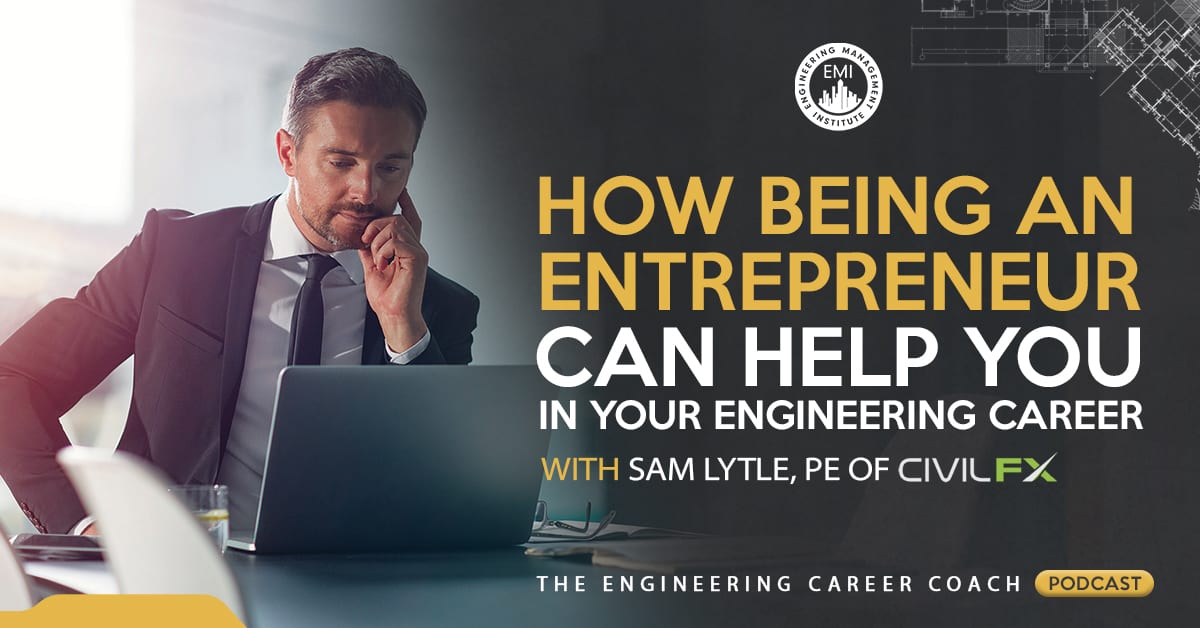 In this session of The Engineering Career Coach Podcast, I interview Sam Lytle who is an engineer turned entrepreneur. Lytle discusses the benefits of how being an entrepreneur can help you as an engineer, whether you're a business owner or a recent graduate.
The Take Action Today segment of this episode provides tools that you can use to discover what your personal tendencies are so you can really focus on developing your strengths to move your engineering career forward.
Sam Lytle is a licensed civil engineer and the owner of CivilFX, which provides premium 3D visualization and animation services involving civil engineering projects. His interest in modeling and rendering engineering data has inspired him to share this passion through CivilFX. [Read more…] about TECC 39: The Engineering Career Coach Podcast – How Being an Entrepreneur can Help you in your Engineering Career with Sam Lytle, PE of CivilFX